Jewish World Review

One person, one vote? Not necessarily in Kansas and Missouri

http://www.jewishworldreview.com | (KRT) In today's often tight elections, every vote counts. But a Kansas City Star investigation has found that for some people, locally and across Missouri, their vote counts double - because they voted twice in the same election.

Some vote in Kansas, cross the state line and vote again in Missouri. Others appear to be voting in two different Missouri counties.

Either way, it's a crime. In Missouri, casting two separate ballots in the same election is a felony punishable by up to five years in prison and a $10,000 fine. It can also result in federal charges.

"I was wrong in what I did," said James D. Scherzer, an attorney who acknowledged to the newspaper that he voted in Kansas City and Kansas City, Kan., in the August 2000 primary election.

Then he did it again in elections in November 2000, August 2002 and November 2002.

The Kansas City Star's investigation uncovered more double voters, and records suggest there could be more than 300 in Missouri. The exact number is impossible to determine because many counties have shredded their poll books, as allowed under state law, and state computer files are rife with data errors.

Election officials said findings show that the voting system is vulnerable to fraud and that it's a particularly serious threat in a time of razor-thin election margins.

"Election fraud is a crime against democracy and against all honest voters," said Matt Blunt, Missouri's secretary of state and the state's chief election officer.

Of the more than 300 potential cases of vote fraud in 2000 and 2002, The Star found about 150 in St. Louis or St. Louis County, 60 in the Kansas City area - including three dozen in Kansas City itself - and the rest scattered across the state.

The total number of cases could be even higher.

Anyone registered under a slightly different name or date of birth in two places would escape detection in the newspaper's analysis of voter registration databases in Missouri and Kansas. The study only flagged people registered in two places under exactly the same names and dates of birth.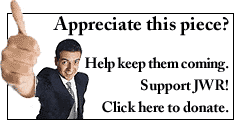 The figure may be smaller, on the other hand, because the state computer files contain many errors that show people voting who did not actually vote.
Kansas City records show how difficult it is to pin down an exact number.
Of the city's three dozen potential double-voting cases, only 18 occurred in counties that still had poll books on hand.
Of those 18 cases, 13 persons did not actually vote in Kansas City. They were listed incorrectly in the voter registration database because they or someone else had signed the wrong line in the poll book, or because election workers had scanned the wrong line after the election. Documents for two other voters were not found.
The three remaining names, including Scherzer, the Kansas City lawyer, led to poll book signatures that showed those voters had cast ballots in Kansas City. Their signatures appeared identical to those in poll books in Kansas for the same elections.
Those three voters:
Leslie E. McIntosh, a retired railroad worker who owns property in Kansas City and Kansas City, Kan., said he voted in both cities in November 2000 and November 2002.
"I own property and pay taxes in both places. I feel like I have the right," said McIntosh, 67. But he pointed out he only voted for president in one place.
McIntosh, who owns a home in the 3600 block of Norton Avenue in Kansas City and a building with a pool hall on North Fifth Avenue in Kansas City, Kan., said he did not intend to do any wrong.
Prairie Village businesswoman Lorraine E. Goodrich, 39, who said the issue for her was helping Bartle Hall. She wanted to support the hotel and restaurant tax increase on the Kansas City ballot in November 2002.
"I felt very strongly about it," said Goodrich, who owned a staffing agency in an office at 912 Baltimore Ave. and is registered to vote in both states. "I certainly felt more strongly about that than anything that goes on in Kansas.
"A lot of things happened in Missouri that I wanted to have an opinion about."
So she cast an advance ballot in Johnson County, then crossed the state line to go to the polls near her downtown business address, records show.
"I'm trying to think what spin I can put on this," said Goodrich, who promotes businesspeople meeting in a party atmosphere, which is called a "marty"_a combination of the words meeting and party. She describes herself as Kansas City's "marty diva."
"I probably shouldn't have voted in Kansas," Goodrich said. "That was a mistake. Whoops! Oh my God, I'm going to get in so much trouble, aren't I?"
Scherzer, 68, who said he acted on his own with no particular motive.
"I don't have some rationale, or a highfalutin story," he said.
Scherzer, who has law offices in Kansas City and Kansas City, Kan., said he expected to lose his law licenses in both states or see them suspended over the matter.
"They hold attorneys to a high standard," Scherzer said. "You just can't do something this wrong and then say, `I didn't know any better.'"
Scherzer graduated from the University of Missouri-Kansas City law school in 1981 after a career in the Navy.
"I have everything on the line by virtue of doing this - everything to lose and nothing to gain," he said.
Crossing the state line wasn't the only way to apparently vote twice, The Star found.
In mid-Missouri, the name of Glenn R. Jourdon, a business executive and figure in the Missouri insurance industry, was signed in poll books in both Cole and Camden counties in two elections in 2002, The Star found.
Jourdon, a former chief financial investigator for the state Department of Insurance, said that if he voted twice, it was accidental.
"I'd almost say I don't know how I possibly could have done it," said Jourdon. "But there's no telling."
Jourdon said he has homes in Four Seasons, Mo., Jefferson City - about 50 miles away - and Las Vegas. "I travel all the time."
County clerks in Cole and Camden counties referred Jourdon's case to prosecutors after The Star asked them for copies of his apparent signatures from poll books. After a review by the secretary of state's office - which said the Jourdon signatures in poll books appeared similar - sheriff's officers are investigating the case. No charges have been filed.
Of the 150 potential double voters in the St. Louis area, more than 100 voted both in St. Louis County and the city in 2000 or 2002, according to the state database. Several dozen more voted in neighboring counties, and in St. Louis County or the city, according to the database.
Information for the St. Louis area in the state computer file, however, is especially corrupt. For example, nearly 15,000 voter names appear with no date of birth or dates before 1880. With so many errors, many of the voters listed as having voted in two places in the St. Louis area may actually have voted in only one.
A state audit in May found 24,063 persons registered in St. Louis who were dead, registered somewhere else, convicted of a felony or listed as living at a vacant lot.
Local election officials said they don't think the problem of double-voting is widespread. Dan Seligson, editor of Electionline.org, which provides nonpartisan information about election reform, said fraudulent absentee ballots seem much more common.
"We live in a country where it's hard enough to get people to vote once," Seligson said.
But people who vote twice still give local election officials nightmares.
"Sad to say, but if someone wants to defraud the system, they're going to be able to find a way," said Sharon Turner Buie, Democratic director of the Kansas City election board.
It's unfair to other voters when that happens, said Pat Rahija, Wyandotte County election commissioner.
"Men and women have fought for our freedom for us to be able to vote, and to me, it's a precious right," Rahija said. "It shakes people's faith in the integrity of the system that people will abuse this right."
The chief election officers of Missouri and Kansas acknowledge that election operations are in need of major reform.
One problem: Thousands of people who have moved are registered to vote in two places, and a hodgepodge of databases makes it difficult to track them down and remove them.
But they say that change is coming.
The 2002 Help America Vote Act promises to pump millions of dollars into upgrading election equipment and data in the two states, they say.
That will go a long way toward beefing up vote-fraud prevention checks already in place, said Kansas Secretary of State Ron Thornburgh.
"Number one, the database will be better," he said. "The raw data within the system will be more accurate."
The Missouri secretary of state's office is working on a voter registration database under the vote act.
The new system will link the office with all 116 local election jurisdictions in Missouri as well as the state Departments of Revenue, Health and Corrections, Blunt said.
"This system will provide an accurate and up-to-date list of registered voters," he said. "It will also assist local officials in their efforts to remove duplicate voters."
None of those efforts will stop bistate voters like those who crossed over from Kansas, officials said.
But Thornburgh said the databases will be a weapon against interstate vote fraud once all states have them online, making it easier to compare voter registration lists state to state.
Both state officials said there's a conflict between fighting fraud and making it easy to register and vote.
"That's the head of the pin we dance on every day," Thornburgh said.
A debate also rages over whether to require voters to show a government-issued ID at the polls. Opponents say that kind of scrutiny will discourage poor people and minorities from voting, but reform advocates say it would help prevent fraudulent voting.
The present election system is easy to beat, said Goodrich, the Johnson County businesswoman who wanted to vote for Bartle Hall improvements.
"You can register using your cable bill," she said, referring to new laws that ease voter registration identification requirements.
"They try to make it way too inclusive, it's ridiculous. It's a lousy system - just full of holes."
Every weekday JewishWorldReview.com publishes what many in Washington and in the media consider "must reading." Sign up for the daily JWR update. It's free. Just click here.
Comment by clicking here.

© 2004, The Kansas City Star. Distributed by Knight Ridder/Tribune Information Services