Jewish World Review

You can't keep this green guy down (for long)

http://www.jewishworldreview.com | (KRT) Gumby, that angular little green guy with the bell-bottom legs and weird head, is something like an old general - never dies, just fades ... except that Gumby always makes a comeback.

And now, just short of its 50th anniversary, the plasticine toy that's more flexible than a yogi is back on the scene.

Art Clokey created the toy in 1955, the swoop of Gumby's head inspired by an old photo of his father with a killer cowlick.

"It's really exciting. We're in a revival stage," said Joe Clokey, Art's son and partner in Premavision, their production company just outside San Luis Obispo, Calif. "The cycle has come back, and we're riding on the wave."

The wave, or wavelet as the case may be, also is carrying Richard Feltoon, an online sports-memorabilia seller who works out of his Burlington County, N.J., home.

Owner of the fledging Official Gumby Fan Club, Feltoon was licensed by the Clokeys three years ago to run the club and to sell Gumby trinkets online.

Even without advertising, he said, the fan club "is nearing a thousand members," and even more fans than that write directly to the Clokeys, Feltoon said.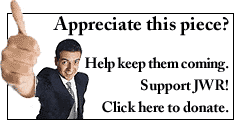 "You get people who say: `I have Gumby tattoos,' `I have Gumby in my e-mail,' `My license plate is GUMBY,'" Feltoon said.
His children, Adam, 3, and Shelby, 8, have "one of Gumby everything" up in their playroom.
Sales from the Gumby-packed basement of Feltoon's Tabernacle, N.J., Colonial are on the rise, with about half the orders coming - to his surprise - from corporate clients.
Kris Poole, an administrative assistant with the St. Paul Travelers Insurance Co.'s Baltimore office, said her boss had her order about 200 little Gumbys as staff motivators. "He was a fan of Gumby," Poole said. "He wanted everyone to be flexible. You know, `Be the Gumby.'"
"Gumby goes in cycles. No doubt about it," said Matthew Parker, a vice president for the NJ Croce Co., which has been marketing Gumby stuff for nearly 20 years.
Gumby either makes people smile, Parker said, or he goes right over their heads, but seldom do they want to punch out his lights - which is more of "a Teletubby reaction."
THE GOODS ON GUMBY
Creator: Art Clokey, in 1955.

Who are Gumby's parents? Gumbo and Gumba, who shared his TV debut in 1956 on "The Howdy Doody Show." Pokey the horse was there, too.

Who was the first human to costar with Gumby? 76er Allen Iverson in a promotional spot that aired on television this year.

The root of Gumby's name? When it rained in Art Clokey's native Michigan, his grandfather called the goopy clay soil gumbo.

Why is Gumby green? Clokey was inspired by Walt Whitman's "Leaves of Grass."

Gumby cohorts you may have forgotten: The Blockheads (G & J, always getting into trouble), Prickle (a yellow dinosaur), Goo (a blue mermaid), and Denali (a woolly mammoth that Pokey and Gumby would ride to escape danger).

The official Gumby Web site: www.gumbyworld.com
Next year is Gumby's 50th anniversary. In June, the first Gumby Summit was organized to gear up for the celebration.
Dave Coskey, marketing guru for the Philadelphia 76ers and Flyers, flew to California to share his promotional expertise at the summit, an event convened by the Clokeys.
"I felt very honored to be asked," said Coskey, whose relationship with Gumby dates to age 5, and who got to know the Clokeys in a Gumby-related 76ers promotion in the spring.
At an April game, the team handed out genial Gumbys outfitted in a Sixers jersey to 5,000 fans.
Gumby's originator also produced an animated short of Gumby playing horse with 76ers star Allen Iverson, which aired on television during the weeks before the gift promotion.
The whole thing was such a success that Coskey wrote letters to the other 29 NBA teams, encouraging them to think Gumby.
So far, the Chicago Fire soccer team has signed up to do a promotion, and the NBA's Seattle SuperSonics are thinking of following suit.
Part of Gumby's appeal is nostalgia. Parents who played with Gumby as children will buy the toy for their offspring. College students look back to the playful icons of their childhood and bring them into the cult of cool.
In 1956, Gumby and his horsey sidekick, Pokey, debuted on "The Howdy Doody Show." By the next year, they had their own show. The show was short-lived, but was revived in syndication for several years during the early 1960s.
The pair didn't get much airtime in the 1970s, but the 1980s brought a big upsurge in Gumby's popularity.
Eddie Murphy parodied him as a cigar-chomping crank ("I'm Gumby, dammit!") on "Saturday Night Live." The Clokeys produced new Gumby episodes. But by the late 1990s, Gumby's popularity was fading - again.
Now, with the golden anniversary on the horizon, a documentary is being made on the life of 82-year-old Art Clokey.
"The motivation for producing Gumby was a true motivation based on good ethics and morals," said Clokey, who studied to be an Episcopal minister before turning filmmaker and animator.
Clokey also has written a script for a new Gumby film. The old Gumby cartoons are out on DVD.
It's just another uptick in the waxing and waning popularity of the flexible green guy.
Feltoon is reminded of that every now and then when unsolicited messages turn up on his answering machine:
"Gumby rocks!" Click.
"Gumby rules!" Click.
"I LOVE Gumby!"
Every weekday JewishWorldReview.com publishes what many in Washington and in the media consider "must reading." Sign up for the daily JWR update. It's free. Just click here.
Comment by clicking here.

© 2004, The Philadelphia Inquirer. Distributed by Knight Ridder/Tribune Information Services