Jewish World Review

Bold college freshy hits — and hits up — Wall Street for financial aid

http://www.jewishworldreview.com | (KRT) MANHATTAN Mary Shodiya's ticket to higher education was a handheld sign.

"Hello! I'm Mary, I'm brilliant. Columbia University agrees. All I need is a loan. Name your interest rate," it read.

Thanks to that audacious sign - not to mention chutzpah, luck and a flock of guardian angels - the 19-year-old from Brooklyn, N.Y., moved into her Barnard College dormitory last week.

"I was serious," Shodiya said between meetings at Barnard last week. "If someone had said 100 percent interest rate, I would have asked, `Where do I sign?'"

Just seven days earlier, the brilliant student - Shodiya had earned 20 college credits in high school - had no idea how she would come up with Barnard's $40,000 annual tuition.

A Nigerian immigrant who came to this country eight years ago to get a better education, Shodiya had already deferred her 2003 admission to Barnard, a part of Columbia University.

Shodiya's family couldn't afford her tuition, and a series of mixups left her without a green card, making her ineligible for financial aid.

As the summer waned, the money was still not to be found.

Enter the first angels, Liz Barry and Bill Wetzel. Shodiya met them two weeks ago as they sat in Union Square under a sign that read "Talk to Me."

Barry said "Talk to Me" is a year-long project the partners have undertaken that uses the sign to start people talking to each other.

The three hit on the sign idea. Wetzel suggested they take it to Wall Street, Barry said, "because that's where the people with money are."

So about 11 a.m. Tuesday, the trio deposited themselves outside the New York Stock Exchange. Shodiya carried the sign, which Barry made, and about 20 copies of her resume.

"I had never done anything like that before, but I wanted it bad enough and was desperate enough to do it," Shodiya said.

Nothing had happened by 4 p.m., when Barry and Wetzel called it quits. Shodiya decided to stay.

There she remained when Judith Aidoo passed by shortly after 6 p.m. Aidoo, a Harvard Law School graduate who runs her own investment management firm, was intrigued by Shodiya's sign, but still wary.

"I told her to prove to me that her story was true," Aidoo, 42, said.

Late for a dinner meeting, Aidoo told Shodiya to fax a copy of her Barnard acceptance letter.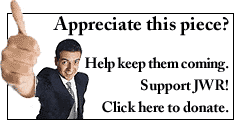 "When I got home around 11:15 p.m. she had already sent the fax," Aidoo said. "She had to go to Kinko's to do it, so I knew she was serious."
Aidoo, whose father is from Ghana, West Africa, got on the phone and sent out an e-mail to her contacts. "I told them not to take my word for it, but to look up Barnard's number and call the school themselves," Aidoo said.
"Then I told them to make the check out to Barnard and reference Mary on it," she said. "I wanted them to know the money was going directly to Mary's education."
The morning after they met, Aidoo called Shodiya at home. "She said, `I have $5,000 for you,'" Shodiya said. "I could not believe it. I call her my guardian angel."
Donations came in from people like Kneeland Youngblood, a friend of Aidoo and president of Pharos Capital Group, a Dallas-based private equity firm, who gave $2,500.
As of Friday, Barnard's bursar's office had received close to $20,000 in Shodiya's name.
"Right now we have enough to get through the first semester," Aidoo said from Florida, where she was riding out Hurricane Frances Friday night. "Only seven more (semesters) to go!"
Shodiya, meanwhile, is overwhelmed by her good fortune.
"I know there is no way that I get out of here and not help other students like me who need help going to Barnard or Columbia," Shodiya said. "When I make my millions, you can bet I am going to give back."
Every weekday JewishWorldReview.com publishes what many in Washington and in the media consider "must reading." Sign up for the daily JWR update. It's free. Just click here.
Comment by clicking here.

© 2004, New York Daily News. Distributed by Knight Ridder/Tribune Information Services