Jewish World Review

Wrong embryo leads to suit against doctor, custody fight over boy

http://www.jewishworldreview.com | (KRT) When Susan Buchweitz delivered her baby boy, her world was complete. At 48, she had finally had a child through the miracle of infertility technology.

Ten months later, the Campbell, Calif., interior decorator got a knock on the door.

It was her infertility doctor. He had come five days after Christmas 2001 to deliver a gift of books for her son and devastating news: The wrong embryos had been implanted in her womb.

"He just blurted out: There's been a terrible mix-up in the lab," Buchweitz, now 52, recalled Monday, her face grimacing at the memory. She had received embryos belonging to another couple, not those from the donor egg and sperm she had carefully selected.

Her mother went hysterical, but Buchweitz, holding her son on her lap, remained calm: She simply asked, "Will somebody be taking my baby away?"

She still has custody of her child, now 3, but in the intervening years Buchweitz has been on an emotional roller coaster few can imagine. Judges, lawyers and investigators are still trying to sort out an area of the law that is vague and untested. Among the tangle of legal claims involving the case are Buchweitz's malpractice suit and the couple's custody claim.

She decided Monday to talk publicly about her ordeal - using her real name for the first time - after reaching a million-dollar settlement with Dr. Steven L. Katz, the fertility specialist who implanted her with the wrong embryo. His insurance company will pay the settlement.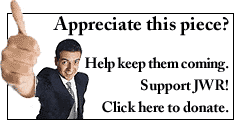 Meanwhile, he still practices at Fertility Medical Associates in San Francisco, though the state Medical Board is seeking to revoke or suspend his license for engaging in "dishonest and corrupt" acts. Through his lawyer, Katz declined to be interviewed.
Until Monday morning, Buchweitz, who is single, was only known as Jane Doe in court papers. She is still protecting the identity of her son. A lawyer for the couple did not return calls and their identities have not been made public.
In the wake of what medical board investigators and infertility lawyers are calling one of the most bizarre cases of in vitro fertilization gone horribly wrong, Buchweitz has mortgaged her Campbell house to pay her legal bills, lost her job when she could no longer put in long hours and is embroiled in an ugly custody battle with the couple.
She might never have learned the truth if not for an informant's decision to turn in the doctor and his embryologist, Imam El-Danasouri, who for 18 months had kept the terrible secret from both Buchweitz and the couple.
The wife in the couple underwent an implantation the same day, and also bore a child, a girl, 10 days after Buchweitz. Both were implanted with embryos fertilized by the husband's sperm and the same egg donor; the children are biologically brother and sister.
Buchweitz's days are filled with nightmarish fears that she still could lose her son. And though she feels the couple whose embryo she bore are also victims, she feels, "They don't accept me as my son's mother, and that hurts."
At Katz's urging, early on she met with them to try to resolve the situation, even inviting them to her house. It was naive, she says, in retrospect. She came home two weeks later to find a lawsuit demanding full custody of the child she had given birth to. The couple is now seeking to share custody with Buchweitz. The case is being heard in Santa Clara, Calif., County Family Court, and records are confidential.
"It was just tossed on my doorstep, not even in an envelope. It was very upsetting," she said.
Buchweitz has temporary custody, while the husband of the couple - the boy's biological father - has visiting rights two days a week.
El-Danasouri, the embryologist who delivered the wrong embryos to Katz, sold his million-dollar Palo Alto, Calif., home last year. A veterinarian by training, not a medical doctor, he has moved to Germany, where his attorney says he still works as an embryologist.
Buchweitz says she is telling her story not to dissuade people from seeking children through the in-vitro process, but to serve as a warning about the pitfalls that can occur.
Raised Catholic and wanting a family, Buchweitz had tried in vitro in her early 40s using her own eggs and her longtime boyfriend's sperm. She failed to get pregnant and her relationship ended. At 47, she knew time was running out, and after two years of counseling, she decided to proceed with a donated egg and sperm.
"Mr. Right just never came along," she said. She thought she did everything right in planning for her in-vitro pregnancy. She went to support groups and checked out Katz, who had good recommendations.
"It sounds funny now, but he had a very good success rate," she said.
A review of court papers and interviews indicates, however, that everything went wrong on the morning of June 15, 2000, when Buchweitz and the couple went to the fertility clinic at 1700 California St.
No one disputes that El-Danasouri told Katz almost immediately after the implantation that he had given him the wrong embryos to implant in Buchweitz.
El-Danasouri's attorney, Mahmoud Abouzeid, said the mix-up may have occurred because Buchweitz's name was similar to the other woman's, their birth dates were close and the procedures were scheduled in succession. El-Danasouri had no license to run a tissue clinic at the time. His attorney said Monday that because Katz was the medical doctor, it was his responsibility to tell Buchweitz of the error.
Staffers in the fertility office knew within hours, because Katz called a meeting to ask that no one mention the mix-up; he would take care of it. Katz even billed Buchweitz and her insurance company $23,000 after he knew he had used the wrong embryo.
It's the secrecy that tears up Buchweitz the most. Today she doesn't know what decision she would have made had she known, but she maintains she should have been told immediately.
In one of their meetings, Buchweitz asked Katz why he didn't confess the mix-up earlier.
"Dr. Katz told me he wanted to let God decide," what would happen, Buchweitz said.
Robert Slattery, who is representing Katz, said, "The problem was, once the mistake was made, he knew somebody was going to be harmed. He did say he was going to tell them, he was looking for the right time. He was wrestling with how to handle it, what to do."
On Monday, before heading to court, she dropped off her son with his biological father. She knows the time is coming when he will have questions about why his dad lives in a different house and his sister has a different mom.
"I've always wanted this child," said Buchweitz. "I don't want him to think he's an accident."
Every weekday JewishWorldReview.com publishes what many in Washington and in the media consider "must reading." Sign up for the daily JWR update. It's free. Just click here.
Comment by clicking here.

© 2004, San Jose Mercury News Distributed by Knight Ridder/Tribune Information Services