Jewish World Review

Museum's appeal for Truman memorabilia nets items big and small

http://www.jewishworldreview.com | (KRT) What Harry Truman scholars long have suspected is now confirmed.

The former president, who grew up in Jackson County's horse-and-buggy era, felt right at home in a 1960 Metallic Desert Green Dodge with bodacious tail fins.

The evidence arrived in Independence, Mo., this summer, in the form of a snapshot showing Truman in front of the car, waving.

The photo resolved a longstanding mystery for Mark Beveridge, registrar at the Truman Presidential Museum & Library in Independence.

"We knew that Mr. Truman had owned a 1960 Dodge, but we didn't know what the model was.

"This photograph," Beveridge deadpanned, "filled an important hole in our Truman automobile history.

"What a piece of Detroit iron."

The snapshot came from a Parkville, Mo., woman who responded after the museum urged the public to donate Truman artifacts for its "Harry S. Truman Memories Project."

As a result, the museum now possesses more than 50 items previously stored in attics, drawers and basements from around the region. A few are historically significant, including a color home video of a key speech during Truman's 1948 "Whistlestop" campaign tour.

But most simply testify to the fond regard in which many neighbors and friends held Truman, given that humble items were deemed important enough to keep over the decades.

They include a salad bowl, a dollar bill bearing Truman's signature, a commemorative good luck coin and various photographs.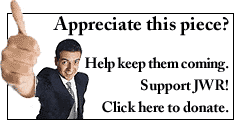 The items remind scholars of how the president autographed dollar bills for admirers, indulged a love for hot cars well into his 70s, and often made his entourage wait so young people could squeeze off snapshots.
"Anytime there were young people around, Mr. Truman would make time for them," said Robert Potter of Independence.
Potter would know.
A high school senior in 1946, Potter glanced out his classroom window and saw then-President Truman leading a puffing herd of journalists on a brisk walk through residential Independence.
With friend Bill Fann, Potter slipped out of William Chrisman High School, then near downtown Independence, and caught up with the president.
Fann took one picture of the president walking.
Then the president stopped.
"I realized I had to think of something to say, and I told him that we were on the school paper," Potter said. "Of course, we had nothing to do with the school paper, but we had to make up something."
Truman nudged the journalists back with his cane, giving Fann room to take a second photograph. Then Fann was out of film, which startled the sitting president.
"Mr. Truman said, `A good photographer always has more film on him,'" Potter said.
Back at school, the principal and faculty members were waiting.
"They dressed us down pretty good. Then, as we walked off to go back to class one of them said, `By the way, if your pictures are any good, I'd like copies.'"
You've just presided over a world-altering conference aimed at enhancing the prospects of global peace. What better way to mark the occasion than with a wooden salad bowl, with oversized fork and spoon?
That's what Truman received from Secretary of State Edward Stettinius after the 1945 United Nations conference in San Francisco.
Museum archivist Ray Geselbracht has learned that Stettinius presented another salad bowl, bearing the words "Made in California," to Soviet foreign minister Vyacheslav Molotov.
It's possible, Geselbracht said, that Stettinius was invoking the agricultural bounty of the nearby San Joaquin Valley, sometimes called the "nation's salad bowl."
Eventually, the bowl came to Trinity Episcopal Church in Independence, where Harry and Bess Truman were married in 1919. The church parted with the bowl for the "Memories" project.
Many of the submitted materials are photographs of Truman with Jackson County residents or visitors to the Truman museum.
One photo depicts Truman at the piano with Lorne Greene, patriarch of television's "Bonanza" series, who had arrived at the library by air.
"Greene got out of the helicopter," Geselbracht said, "went up to Mr. Truman and said, `I'm only sorry I couldn't bring Hoss with me,' to which Mr. Truman replied, `I don't think you could have gotten a horse in that.'
"Lorne Greene apparently didn't realize Mr. Truman didn't watch a lot of television."
Note to those born after the early 1960s: "Hoss" was one of Greene's three sons on "Bonanza."
Truman was just as jovial with average folks.
One day in the 1950s, Independence lawyer Byron Constance took his sons, ages 2 and 6, to the Independence railroad station to greet his parents, who were arriving from Nebraska.
Waiting for the same train were Harry and Bess Truman. The former president gave both boys commemorative good luck coins.
Constance had brought along his 8 mm movie camera. The short film he shot will be shown at the Truman Museum on Saturday, as will one of the coins.
"Mr. Truman was always very friendly and outgoing and enjoyed communicating with other people," Constance said.
The "Memories" materials are not nearly as stunning as a 1947 diary, discovered last year by Truman Library archivists, proved to be.
That document prompted new dialogue on Truman's opinion of American Jewish leaders who were pushing for what became the nation of Israel, as well as the president's apparent willingness join a 1948 Democratic ticket headed by World War II hero Dwight Eisenhower.
Yet the flow of artifacts to the Truman Museum continues, suggesting that a vast reserve is still out there. Unsolicited items that have arrived in recent years included an invitation to Truman's wedding.
Said Gesebracht: "I have gotten accustomed to this, which has continued all through my 16 years here."
Every weekday JewishWorldReview.com publishes what many in Washington and in the media consider "must reading." Sign up for the daily JWR update. It's free. Just click here.
Comment by clicking here.

© 2004, The Kansas City Star Distributed by Knight Ridder/Tribune Information Services