Jewish World Review August 12, 2004 /25 Menachem-Av, 5764

Stock tips from financial newsletters

By Steven Lord http://www.jewishworldreview.com | (KRT) Small-cap stocks:

"Winn-Dixie (WIN) operates food and drug retail stores throughout the southeastern United States. The issues facing the food industry are well recognized, including demographic trends, market saturation and newly emerging competition from WalMart. Winn-Dixie is responding by exiting noncore markets, closing unprofitable stores and by reducing its work force by 10 percent. These steps will result in $60 million to $80 million in annual savings. A sizable debt load makes this one relatively risky, but upside potential is great if operations begin to show improvement. It's one of our favorite small-cap turnarounds."

— George Putnam, The Turnaround Letter (www.turnarounds.com, 12 issues/$127)

Income stocks:

"President Bush may lose in November, but his 15 percent maximum tax on qualified dividends looks solid through 2007. And until then, a 5.5 percent yield on a traditional preferred stock will equal a 7 percent-plus bond yield, with far less risk. Xcel Energy's Preferred E has a steadily improving balance sheet - in the past 12 months, Fitch, Moody's and S&P have all raised Xcel's credit rating to solidly investment grade. As debt is further reduced and utility efficiencies realized, they'll likely raise it further, partially offsetting the risk of rising interest rates.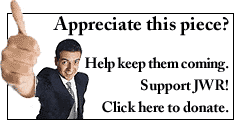 ``And, the Es sell well below their call price of $100 a share, so there's little risk if rates fall. The Xcel preferred Es have been volatile recently, as the relatively low trading volume has magnified market movements. But given the safety of their payout, we think Xcel's preferred is a buy on a pullback back to around $75."
— Roger Conrad, Utility Forecaster (www.utilityforecaster.com, 12 issues/$99)
Blue-chip stocks:
"We've raised our fair value estimate for Pepsi (PEP), the soft drink and snack maker, to $54 per share (from $51) to reflect a slightly better-than-expected start to 2004. PepsiCo is making progress on all fronts, with systemwide volume up and solid pricing. Ever attuned to consumer trends, PepsiCo has jumped on the Atkins-diet bandwagon, and we expect a national rollout of low-carb Doritos, Tostitos and Cheetos over the next couple of months.
``Meanwhile, Aquafina, Gatorade and Propel Fitness Water all continued to rack up double-digit volume gains, and carbonated soft drinks showed surprising signs of life with 2 percent volume growth. Pepsi's economic moat is wide, and the company stands to gain if it spins off noncore businesses in the next few years. Any increase in profit margins and/or gains on the sales would give upside to our overall valuation. Our price target is $70."
— Debbie Wang, Morningstar StockInvestor (www.morningstar.com, 12 issues/$149)
Tech stocks:
``Cree Inc. (CREE) is an attractively priced leader in developing and manufacturing chip-making materials and silicon carbide devices. The company is expected to generate substantial sales and earnings gains in 2004 and 2005, earning $1.11 per share in 2004 (following 71 cents last year) and $1.32 per share in 2005. Overall three- to five-year earnings growth is expected to run 18 percent a year, with sales rising from $302 million last year to $414 in 2004 and nearly $600 million next year. The stock, after spiking from 17 to 29 in January, drifted below 20 last spring but has now rallied to 22-23 despite the current market weakness. Trading at a year-ahead P/E (price to earnings) of 17 and a PEG ratio (the price-to-earnings ratio divided by the expected long-term growth rate) of 0.96, CREE appears to have plenty of upside running room. We're adding it to our recommended list."
— Stephen Quickel, U.S. Investment Report (www.usinvestmentreport.com, 24 issues/$239)
Low-priced stocks:
``Integrated Silicon Solution (ISSI) designs, develops and markets high-performance integrated circuits. Primary markets are digital consumer electronics, networking, mobile communications and automotive electronics - growth areas, one and all. The company has built quite a reputation among the big boys for quality and dependability, both in terms of their products and the way they do business.
``Customers include such familiar names as Apex, Samsung, Sony, 3Com, Cisco, Ericsson, Motorola, Nokia, Philips and Siemens, among others. And the best part is ... they're cheap. Because nobody wants to buy tech today, you can actually find real value among the tech wreckage. ISSI sells for 1.4 times book value and 17 times trailing earnings, has no debt and has an ROE (return on equity) of over 12.5 percent. The only fly I can find in the ointment is that insiders have been selling. Still, the story is compelling enough to at least take a nibble!''
— Josesph Shaefer, Investors Edge (www.investorsedge.us, 12 issues/$149) friend
Every weekday JewishWorldReview.com publishes what many in Washington and in the media consider "must reading." Sign up for the daily JWR update. It's free. Just click here.
Steven Lord edits Advisors Digest from Tarrytown, N.Y. Comment by clicking here.

© 2004, Steven Lord Distributed by Knight Ridder/Tribune Information Services