Jewish World Review

ERs offered $1 billion for immigrant care in exchange for info

http://www.jewishworldreview.com | (KRT) The federal government is offering a tempting $1 billion to the nation's emergency rooms to care for illegal immigrants, but the money comes with a catch that's causing them great angst.

They would have to ask patients: "Are you a U.S. citizen?"

The money could help hospitals defray the costs of emergency care for undocumented immigrants, many of whom have no health insurance. Hospitals in California would receive the most money of any state, $72 million annually over four years. The money, made available in the 2003 Medicare reform bill, would be distributed starting Oct. 1.

But some hospitals say they probably will turn down the money, fearing the questions will frighten illegal immigrants away from seeking the care they need - and potentially compromising public health.

"They'll only get sicker and put other people at risk," said Bob Sillen, executive director of the Santa Clara Valley Health and Hospital System, which operates Valley Medical Center. Aside from his moral qualms, Sillen said, setting up a system to ask patients immigration questions in the emergency room would be too expensive and burden already busy doctors and nurses with more paperwork. Unless the requirements change, Sillen said he would ask the county's board of supervisors to turn down the extra cash.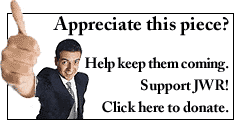 "You can't do racial profiling," he said. "You'd have to apply the process to everybody who comes in the doors, and that far outweighs any financial benefit you receive."
Dr. Bob Norris, chief of emergency medicine at California's Stanford Hospital, said he too would turn down the money - although his bosses say they're still undecided.
"As physicians, we all took the Hippocratic oath to care for patients," Norris said. "To try to add an additional policing function on top of that causes a lot of concern."
Hospitals have long sought federal aid for the care they provide to thousands of uninsured, some of whom are here illegally. The federal government, which estimates about 2.2 million illegal immigrants are in California alone, requires all hospitals to provide basic emergency care to everyone, regardless of their immigration status.
Many hospitals welcome the government's offer, but they're balking at the questions they'd have to ask to get their share.
The California Healthcare Association, a hospital lobbying group, estimates that the state's hospitals provide $500 million annually in care for illegal immigrants, but that's "a guesstimate," said spokeswoman Jan Emerson. The group opposes the questions.
The federal government says documentation is necessary to ensure that hospitals use the money for its intended purpose, although the nature of that documentation - and the questions hospitals would need to ask patients - are still under review.
Some of the proposed questions include: "Are you a U.S. citizen? Are you a lawful permanent resident? Do you have a Social Security card?"
"If they are going to ask that information," said Arturo Gonzales, "people are not going to come to the hospital because they will think they are going to be deported."
Gonzales, 30, said he'd be hesitant to return to any hospital that asked him those questions, and he would advise his family and friends to do the same. As he waited for a relative outside of Valley Medical Center's emergency room, Gonzales said he came to the United States from Oaxaca, Mexico, illegally six years ago looking for work.
Wayne Bonser, 56, voiced a different view.
"As long as the government is not using that information to refuse treatment to anyone, they are paying the bill and they should know where our money is going," said Bonser, a U.S. citizen from Lake Tahoe who was waiting at Valley Medical Center for his son to finish a rehabilitation session.
Peter Ashkenaz, a spokesman for the Centers for Medicare and Medicaid Services, said no questions will be asked until after patients receive care, and patients can decline to answer the questions.
"Hospitals are already asking these questions," Ashkenaz said, noting that hospitals often request immigration information when helping patients qualify for government health programs.
Leslie Kelsay, spokeswoman for San Jose Medical Center, said patients often are asked about their immigration status only after an emergency room visit, when social workers call them at home to see if they are eligible for Medi-Cal, California's health care system for the poor.
The company that owns the hospital is still considering whether to accept the money, she said, but officials are reluctant to have health workers ask immigration questions in the emergency room itself.
"Our ER department is staffed by doctors and nurses," Kelsay said. "This is not an arm of the Border Patrol."
Every weekday JewishWorldReview.com publishes what many in Washington and in the media consider "must reading." Sign up for the daily JWR update. It's free. Just click here.
Comment by clicking here.

© 2004, San Jose Mercury News Distributed by Knight Ridder/Tribune Information Services