Jewish World Review

Descendent disputes claims about black frontier town

http://www.jewishworldreview.com | (KRT) A black history scholar has accused an archaeological team of distorting racial history in its study of a once-promising Illinois frontier town.

Juliet E.K. Walker, a professor at the University of Texas at Austin, has condemned the premise of a federally funded archaeological excavation of New Philadelphia, Ill., an integrated, pre-Civil War community in Pike County. New Philadelphia is generally considered to be the first town in the country founded by an African-American.

Historians say Francis "Free Frank" McWorter, a free black slave from Kentucky, settled in Pike County in 1830 and founded New Philadelphia six years later. McWorter earned enough money mining saltpeter to buy his own freedom. He then bought, subdivided and sold 42 acres of land in Pike County, named it New Philadelphia and used the money from the land sales to buy freedom for 16 family members.

Today, all that's left of New Philadelphia is a 42-acre rolling farm field about 35 miles southeast of Quincy, Ill. The town gradually disappeared after 1868, when the railroad through New Philadelphia was rerouted several miles north. The move devastated the town's economy, and by 1900, just six households remained.

Walker, a great-great granddaughter of McWorter, said the archaeology team distorted that history - exaggerating the significance of New Philadelphia's "racial harmony" - in an effort to get federal funding for the dig.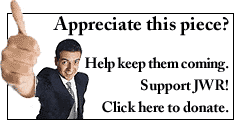 "This grant is funded on the basis of misrepresentation of historical fact," she said. "There are no kinds of archaeological artifacts from any digs to document whether people lived in harmony or disharmony. It can't be done." Walker, a former history professor at the University of Illinois at Urbana-Champaign, wrote the 1983 book "Free Frank: A Black Pioneer on the Antebellum Frontier" and founded the Center for Black Business History, Entrepreneurship and Technology at the University of Texas.
Walker said New Philadelphia was never officially incorporated and that its population never exceeded 67 people. She credited the St. Louis-area's Brooklyn as being the first town in the United States incorporated by an African-American.
McWorter could not have incorporated New Philadelphia because Illinois law before the Civil War extended that right only to white men, Walker said. The law also required a minimum 150 people to incorporate, Walker said.
She said McWorter does deserve distinction as the first African-American to "plat," or divide a parcel of land into plots.
"They've turned Free Frank into some kind of two-dimensional figure in pushing this premise that whites and blacks lived together in racial harmony," Walker said. "It is absolutely, totally, irrevocably false."
Walker's interpretation is at odds with the archaeological team, however, which stands behind its research as an exploration of the town's integrated social history. In June, the team of two professors, a curator and 12 college students wrapped up the first of a three-phase excavation. It expects to complete its dig in the summer of 2006.
The three-year project is funded by a $226,500 research grant from the National Science Foundation and is a collaboration of the University of Maryland, the University of Illinois at Urbana-Champaign, the Illinois State Museum in Springfield and the nonprofit New Philadelphia Association.
"Nobody on the project said anything about racial harmony," said Paul Shackel, a University of Maryland professor and one of the lead archaeologists on the project. "What we are doing is trying to uncover some of the tensions shared by some of the groups." Shackel said McWorter platted and legally registered the town with the state of Illinois in 1836. Shackel rejected Walker's claim that the team distorted history to get funding for the dig and cited U.S. Census data from 1870 showing New Philadelphia's population peaked at 170.
Shackel said he hoped the artifacts would reveal evidence about the environment, the diet, consumer practices and social lives of New Philadelphians.
The team is cataloging more than 3,000 artifacts at the Illinois State Museum's research collection center.
Natalie Armistead, vice president of the New Philadelphia Association, said Walker did not respond to several invitations to join the project. She said that town records and newspaper articles from the era supported the notion that blacks and whites lived together in harmony in New Philadelphia.
"They lived together, they worshipped together, they went to school together and they learned together," she said. "And I think that is a lesson we can all look at and learn from."
Every weekday JewishWorldReview.com publishes what many in Washington and in the media consider "must reading." Sign up for the daily JWR update. It's free. Just click here.
Comment by clicking here.

© 2004, St. Louis Post-Dispatch Distributed by Knight Ridder/Tribune Information Services