Jewish World Review

Americans abroad determined to have their voices heard this election

http://www.jewishworldreview.com | (KRT) MEXICO CITY — Four months before the November election, the U.S. Embassy handed out the last of its supply of voter registration applications for Americans abroad. Now it is passing out a second batch.

In San Miguel de Allende, the picturesque town that has one of the largest American expatriate communities in Mexico, U.S. consular officials twice had to order more application forms because the demand has been so high.

As the presidential race between President Bush and Sen. John Kerry intensifies, so has the determination of Americans abroad to have their say in what is expected again to be a razor-close election.

While historically Americans abroad have been assumed to vote mostly Republican, Democrats believe they will get a bigger percentage this time. Both sides have stepped up their get-out-the-vote campaigns in Mexico and other countries where as many as 7 million Americans live, work and have the right to vote.

The GOP campaign to rally voters in Mexico includes a four-day visit by George Prescott Bush, President Bush's nephew, which began Friday night. The Democrats held a news conference last week in which they unveiled a non-partisan voter registration Web page and received a rallying phone call from Diana Kerry, the candidate's sister.

"People do seem more excited about voting this year," said Laura Clerici, the U.S. consul general in Mexico. "The Merida consulate also ran out (of registration applications). That definitely indicates an uptick."

With the 2000 election being decided by a mere 567 votes in Florida, government and party officials are emphasizing that each and every vote could count this time around as well - from Mexico as well as Massachusetts.

No one has a clear idea of how many absentee ballots could be cast from outside the United States. Few Americans abroad register with their embassies, and the U.S. government never has kept an overall tally of such ballots, which are counted by county clerks.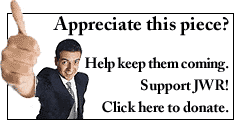 Under a post-2000 election law, the federal Election Assistance Commission will be required to start counting absentee ballot applications and actual absentee votes cast - another sign that officials recognize the important role they could play.
The hunt for overseas votes "is probably more intense this year because the election is more intense overall. Everyone is scrambling for votes," said Curtis Gans, director of the Committee for the Study of the American Electorate in Washington.
"There are approximately 3 million Americans of voting age living outside the U.S., and no one knows their participation rate, which state they belong to, or much else about them," Gans said.
It is estimated that at least half a million American retirees, "snowbirds," Spanish students and others live in Mexico. From that, Clerici calculated the number of potential voters at "probably at least in the tens of thousands, depending on what the people who come down for the winter do."
While official numbers are hard to find, most absentee ballots from abroad were assumed to be Republican in the past because of the high number of military personnel, civilian retirees and corporate workers. In fact, the Department of Defense is the government agency responsible for disseminating information on how to register and vote abroad.
But Democrats question whether the GOP will hold the advantage this time. They argue that the idea of ousting President Bush will better motivate Democrats abroad, while Gans predicted that opposition to the Iraq and Afghanistan wars may cost Bush some of his strong support in the military.
In fact, the organization Americans Overseas for Kerry-Edwards is so confident that its new Web site (www.overseasvote2004.com), paid for by the Democratic National Committee, makes no partisan pitch in its effort to sign up voters.
"We're so convinced that these people are going to vote for Kerry," said Ana Maria Salazar, a dual U.S.-Mexican citizen and former Pentagon and Clinton White House official who is Kerry's campaign coordinator in Mexico. "These are probably the people who most feel the impact of President Bush's foreign policy mistakes."
Salazar called Mexico's expatriate population "the mother lode" of American voters abroad.
Larry Rubin, a Mexican-born businessman heading the Republican effort, said the GOP has not been very organized here in the past. But it now is receiving substantial help from Republicans Abroad, a group that mobilizes support overseas for GOP candidates.
Rubin discounted the idea of Democratic gains, arguing that most voters in Mexico are more concerned with economic questions such as the outsourcing of U.S. jobs and tax rules for citizens abroad.
On his visit to Mexico, Bush's nephew will stop in four cities and encourage Americans there to vote. George Prescott Bush, 28, is the son of Florida Gov. Jeb Bush and his wife, Columba, who was born in Mexico's Guanajuato state.
Every weekday JewishWorldReview.com publishes what many in Washington and in the media consider "must reading." Sign up for the daily JWR update. It's free. Just click here.
Comment by clicking here.

© 2004, Chicago Tribune Distributed by Knight Ridder/Tribune Information Services