Jewish World Review

Bill introduced in Congress aims to inform veterans about benefits

http://www.jewishworldreview.com | (KRT) A bill introduced Monday in Congress in response to a Knight Ridder analysis would require the U.S. Department of Veterans Affairs to educate all veterans about the benefits due them.

According to a Knight Ridder analysis of VA survey data, an estimated 572,000 U.S. veterans may not be receiving the compensation to which they're entitled from the federal government for disabilities suffered in the service of their country.

Many of these vets are unaware of the benefits programs, and the VA's efforts to inform them have fallen short.

"When we ask men and women in uniform to fight for freedom, our nation promises in return to take care of them when they return," Sen. Norm Coleman, R-Minn., said in a written statement announcing the legislation. "Tragically, there are veterans suffering from injuries inflicted on the battlefield that are not receiving the assistance they need and deserve because they simply don't know about the benefits available to them."

The Veterans Benefits Outreach Act of 2004, introduced Monday by Coleman, would require the VA to develop an annual plan to identify veterans who aren't receiving VA benefits and inform them of their entitlements.

The bill also would require that the VA develop procedures for veterans to appeal claims that were denied because service records were destroyed in the 1973 fire at the National Personnel Records Center in St. Louis. The fire destroyed 16 million to 18 million official military personnel files. The lost records include 80 percent of the records for Army veterans who were discharged between Nov. 1, 1912, and Jan. 1, 1960, and 75 percent of those belonging to Air Force veterans discharged between Sept. 25, 1947, and Jan. 1, 1964.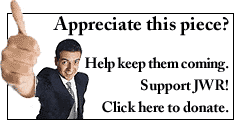 Tom Steward, a spokesman for Coleman, said the outreach requirements of the bill were prompted by Knight Ridder's analysis showing that many veterans may not know about their benefits. Coleman's personal experience, as well as complaints from veterans, prompted the fire appeal provision. The fire destroyed the service records of Coleman's father, a World War II veteran.
Steve Westerfeld, a VA spokesman, said the department had just learned of the legislation and would be reviewing it.
While the VA has an ambitious program to tell current soldiers about benefits as they prepare for discharge, officials with state and nonprofit veterans agencies say the federal government does little to find vets who left military service years ago.
Ron Taylor, the director of the Missouri Veterans Commission, said more outreach would help veterans. "It would be great if they can do it," said Taylor, whose state is one of several that have launched their own outreach plans to help veterans get federal benefits. "It's one of the biggest issues for us: Veterans are not aware."
Every weekday JewishWorldReview.com publishes what many in Washington and in the media consider "must reading." Sign up for the daily JWR update. It's free. Just click here.
Comment by clicking here.

© 2004, Distributed by Knight Ridder/Tribune Information Services