Jewish World Review July 27, 2004 /9 Menachem-Av, 5764

Stock tips from financial newsletters

By Steven Lord http://www.jewishworldreview.com | (KRT) Blue-chip stocks:

``We think American International Group (AIG) is the best insurance company on the planet, bar none. It is one of only two insurance companies (Warren Buffett's Berkshire Hathaway is the other) to earn an AAA-rating from Moody's. The company's most recent earnings report was excellent, but after watching this stock for nearly 10 years, it wasn't surprising to us. AIG's quarterly profit rose 26 percent on true organic growth in its general insurance and foreign life insurance businesses.

``There is probably no U.S.-based multinational company with better penetration of the globe for what is coming - namely, an explosion of capitalism. Indeed, although China is currently a small portion of AIG's business, the company has identified the world's most populous nation as a huge growth area and took a stake in China's largest property insurer last October. AIG's stock has recently dipped a bit below $70, an area in which we think it is a stone-cold bargain. This is a buy-it-and-put-it-away stock.''

_Bob Howard, Positive Patterns (417-887-4486, 12 issues/$355)

Growth and income stocks:

``Equitable Resources provides natural-gas distribution services in the Pittsburgh area as well as parts of Kentucky and West Virginia. The firm also produces natural gas. This mixture of regulated and nonregulated businesses has produced impressive earnings results in recent years. Per-share profits should post a record in 2004 of around $3.07, up from $2.74 per share posted in 2003. The rising profit stream has fueled big dividend increases. Indeed, the payout has risen 124 percent since the March 2003 quarter. What I like about Equitable is the combination of a reasonably stable utility business with the growth `kicker' in the form of natural-gas production. The stock, yielding 3 percent, offers an interesting play in the energy sector and has solid total-return potential.

_Charles Carlson, DRIP Investor (www.dripinvestor.com, 12 issues/$99)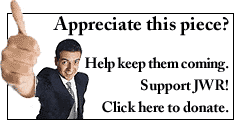 Value stocks:
``We're upgrading OMI (OMM) to 'Best Buy' status. In early June, the oil tanker company dropped its takeover bid for competitor Stelmar Shipping. Then, near the end of the month, OMI's stock retreated after the company sold roughly 11 million common shares at $11.75 per share. Allowing for an underwriter's allotment, total shares outstanding will likely increase by 15 percent. OMI, currently operating 36 vessels, plans to use the proceeds to buy 14 vessels for about $725 million. The stock, with the potential to reach $15 over the next year, seems unduly cheap at six times expected 2004 per-share earnings of $1.85 and seven times expected 2005 per-share earnings of $1.77.''
_David Wright, CFA, Upside (www.upsidestocks.com, 12 issues/$239)
Growth stocks:
``A series of strong quarters and new contracts has increased interest in L-3 Communications (LLL). Sales rose at least 13 percent and per-share profits rose at least 19 percent in each of the last four quarters, helped by acquisitions as well as new contracts. Over the last 10 years, L-3 has posted annualized sales growth of 38 percent and operating-profit growth of 45 percent. L-3's two biggest customers, the Department of Defense and the Department of Homeland Security, are likely to see budget increases this year, which could lead to additional spending on electronics in 2005. Many industry watchers expect a defense-spending slowdown sometime in 2005 or 2006, but L-3's concentration on systems upgrades and service leaves the company better prepared for cutbacks than most peers. Wall Street expects project 25 percent profit growth for L-3 this year. Buy.''
_Richard Moroney, Dow Theory Forecasts (www.dowtheory.com, 52 issues/$259)
Tech stocks:
``When I find a needle-in-the-haystack tech company with 65 years experience, leadership in its industry, big-name customers and sustained profitability during the tech wreck, I take notice. Molex (MOLX) is the second-largest manufacturer of connectors in the world - you know, the things that connect all those fancy gadgets we buy. MOLX makes more than 100,000 products for the connector industry, supplying equipment for everything from washing machines to PDAs. The overall industry is worth nearly $25 billion per year worldwide, and estimates are that it will grow a whopping 54 percent over the next four years.
``The company expects fiscal 2004 fourth-quarter sales to rise at least 26 percent, to $600-$610 million, with EPS (earnings per share) expected to rise 70 percent-80 percent to 27 cents per share. For the full year, the company should earn 90 cents per share on roughly $2.2 billion - increases of 104 percent and 20 percent, respectively. With 37 percent of outstanding shares held by insiders and only 30 percent held by Wall Street, I'm setting a $42 per share price target on this stock. Buy up to $32.''
_Nancy Zambell, UnDiscovered Stocks (www.nancyzambell.com, 12 issues/$189)
Every weekday JewishWorldReview.com publishes what many in Washington and in the media consider "must reading." Sign up for the daily JWR update. It's free. Just click here.
Steven Lord edits Advisors Digest from Tarrytown, N.Y. Comment by clicking here.

© 2004, Steven Lord Distributed by Knight Ridder/Tribune Information Services