Jewish World Review

Mother & child reunion: Amazing story of how mom rescued girl she refused to believe was dead

http://www.jewishworldreview.com | (KRT) It's a little after 7:30 on a soft June morning when 6-year-old Delimar Vera opens the screen door of her new house, purple backpack in place, and skips down the stoop, ready for school.

The touches of a mother's loving hand are apparent: two perfect pigtails with matching red ribbons, a freshly pressed blue jumper, white anklets and Mary Jane shoes. As she hops into the back of the family Pontiac for the short ride to Carnell Elementary, Delimar is the picture of a typical American child.

But the kindergartner's life has been anything but.

Just four months ago, she and her mother, Luz Aida Cuevas, made international headlines when the two were reunited for the first time since Delimar was 10 days old and presumed dead in a house fire officials had said was caused by faulty electrical wiring.

The truth was far more complex.

Philadelphia prosecutors now believe what Cuevas suspected all along but could not prove: Delimar was snatched from her crib by a distant relative - Carolyn Correa - who then set a fire in the bedroom to cover her tracks and whisked the newborn out to raise as her own.

It has been an astounding and bewildering journey for young Delimar, who until February called Correa "Mommy" and answered to the name Aaliyah - after the pop singer. Nothing in her life is the same. Her childhood anchors were all abruptly yanked, to be replaced by new ones.

She was raised by Correa speaking English, but Cuevas, a native of Puerto Rico, speaks mostly Spanish.

Where Delimar had been living in a suburban New Jersey tract home and attending private Catholic school, she now lives in a city rowhouse and goes to an urban public school.

Once a budding child actress attached to Correa's older kids and one set of grandparents, she is now a sheltered daughter, trying to bond with three brothers - 11, 10 and 4 - and a father.

Standing in the toy-strewn living room of her newly purchased home in northeastern Philadelphia, a beaming Cuevas told the Philadelphia Daily News: "She's happy. She goes to school with her brothers. It's like normal."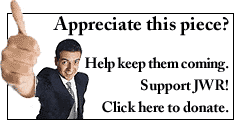 Cuevas said her daughter rarely asks about the woman who raised her from birth 15 miles away in Willingboro, N.J.
Asked how the adjustment was going for her and Delimar, Cuevas said, "We are doing fine."
CLEVERLY CRAFTED PLAN
All had not been fine since the freezing night of Dec. 15, 1997.
Correa, a distant cousin of the baby's father, Pedro Vera, had come to visit the couple's home the evening of Dec. 14. She told them that she, too, had given birth at home to a girl, on Dec. 5. She left early the next morning but returned around 6 p.m.
According to Cuevas' pretrial testimony, 10 minutes after Correa asked to use the upstairs bathroom and came back down, there was a loud pop. Cuevas ran upstairs, but smoke and flames prevented her from getting inside her baby's room. Frantic and suffering from facial burns, she saw the baby's window, which had been flung wide open, and an empty crib.
Correa was gone.
Philadelphia firefighters responded to the one-alarm blaze and emerged from the house downcast, clutching a small bundle.
"The firefighter embraced me and told me they had the body of my daughter," Pedro Vera told Oprah Winfrey in a televised interview two months ago.
Fire officials blamed electrical wiring for the fire, and the investigation ended. But the bundle removed from the scene that night was later determined by Philadelphia's medical examiner not to be human remains. That information was not passed on to Cuevas or to the fire and police departments. And although the distraught mother called the city several times to get a death certificate, she said, her calls were not returned.
Cuevas didn't have a funeral for her baby. She was left to her heartbreak - and her suspicion - with no money to hire a lawyer.
Correa, 42, was not interviewed. Her 1996 arrest for allegedly torching a medical office after her boss caught her stealing checks went unnoticed.
"You didn't have to be Dick Tracy to solve this one," said Michael Luber, the lawyer that the father, Vera, hired in February when the story broke.
Haunted by suspicions that her daughter survived the blaze, Cuevas was left to do the detective work herself. In January 2003, Cuevas saw Correa at a family birthday party with a little girl. When the girl smiled, Cuevas was stunned.
"I saw the dimple," Cuevas said. "I said, 'Oh, my God, she's my daughter!'"
Out of Correa's sight, Cuevas, who had seen many cop shows on TV, sidled up to the girl and told her she would help remove some gum from her hair. She took several strands and brought the girl's hair to a state lawmaker early this year, begging him to arrange for a DNA test.
On Feb. 28, DNA tests from mouth swabs taken from the girl, her parents and Correa confirmed the dimpled girl was Cuevas' daughter.
KIDNAPPER LOCKED UP
Correa turned herself in on March 2. The girl was hysterical when she was told the truth about the woman who had kidnapped her.
"Goodbye. This is the last time you're going to see Mommy," Correa told the girl before the youngster was placed temporarily with a foster family. A week later, a giggling Delimar was returned to Cuevas' trembling arms.
"She (Delimar) has been through such a traumatic experience," Luber said. "She gets angry and confused sometimes, but on the whole, she is remarkably well-adjusted."
Delimar and her parents, will continue to get counseling. And while mother and child are still getting to know each other - Cuevas is learning English and teaching Delimar Spanish - the comfort for Delimar that this is her real mother and their resemblance are great assets, child psychologists say.
In the few weeks since they have moved into their new house, neighbors say, the girl appears at ease, happily playing marbles and other street games with her brothers. "The kids are always outside playing," said a woman who works next door. "Everyone in the neighborhood recognizes them from TV but have let them be."
Mother and daughter have made the rounds of television shows, including "Oprah" and "Good Morning America." Cuevas sold the rights to their story for six figures to a producer who is making a movie for Lifetime Television.
"It's nice when you can find some good in what was bad in her life," said Alexander Murphy, the family's entertainment lawyer, referring to the movie deal that allowed Cuevas to buy the $60,000 rowhouse.
"Now she can start her life over."
VISIONS OF HOLLYWOOD
There was talk at one time of Delimar playing herself in the movie.
Correa had hired an agent for the precocious, brown-eyed girl when she was 4, and she had appeared on the Nickelodeon show "Blue's Clues," done a TV commercial for Zany Brainy toys and appeared in print ads for Hasbro and Target.
"She was just an adorable child - vivacious and very advanced for her age," said the agent, Kathy Donahue, who owns Donahue Models/Actors in Cherry Hill, N.J.
"From what I could see, she and Carolyn had a really good relationship. She had her in private Catholic school, and they were very affectionate with each other. I was dumbfounded when I heard the truth. I would love to have 'Aaliyah' come back, to work with her and meet mommy No. 2."
But Cuevas, 31, wants her newfound daughter to gently forget her former life and form fresh attachments.
"She is definitely not doing anything with the New Jersey modeling agency that was getting her acting classes and the jobs," said Cuevas attorney Anthony Cianfrani. "Luz Aida wants her to sever ties with the New Jersey life and is just committed to doing whatever is necessary to make the transition go well."
Cuevas and Vera, who are estranged but share custody, are traveling to Puerto Rico this week to introduce Delimar to her grandparents and relatives, who are eager to hug their new family member.
Meanwhile, the only mother Delimar knew for all but a few months of her life is being held on $1 million bail at the Philadelphia Industrial Correctional Center. On the kidnapping charges alone, she faces up to 20 years in prison. Her next court hearing is July 7.
Authorities believe an accomplice helped Correa that winter night, but so far she has not identified anyone.
The family and their lawyers hope Correa will plead guilty and spare Delimar the new trauma of testifying in court against a person she loved and trusted as her mother.
"My client hasn't admitted she has done anything, but it's clear that the child is not hers from the DNA test," said Jeffrey Zucker, Correa's attorney. "As time went on, she believed it was."
Every weekday JewishWorldReview.com publishes what many in Washington and in the media consider "must reading." Sign up for the daily JWR update. It's free. Just click here.
Comment by clicking here.

© 2004, Philadelphia Daily News. Distributed by Knight Ridder/Tribune Information Services