Jewish World Review

Florida GOP comes to Nader's aid in quest to secure spot on ballot

http://www.jewishworldreview.com | (KRT) MIAMI — Reviled by Florida Democrats as a spoiler in the 2000 presidential race, Ralph Nader has found a new ally: the Republican Party of Florida.


The GOP is coming to Nader's aid, suggesting that Democratic efforts to scrutinize his bid to secure a spot on Florida's presidential ballot fall "beyond the bounds of hypocrisy."


Florida Democrats say they'll pull out all the legal stops to see that Nader's bid for ballot access hews strictly to state law - a tactic that Republican Party of Florida Chairman Carole Jean Jordan suggests is two-faced.


"Democrats are quick to use the issue of voter disenfranchisement to their benefit and yet have no problem unleashing their legal sharks on Ralph Nader," Jordan said Wednesday in a press release titled, "Let Ralph Run."


Florida Democratic Party Chairman Scott Maddox said the party only wants to make sure that Nader legitimately qualifies for the Florida ballot. But the examination mirrors efforts across the country that Naderites say are designed to trip up the independent candidate as he tries to secure a spot on ballots across the United States - a daunting effort complicated by the Green Party rebuff of Nader over the weekend.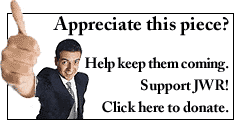 In turn, Democrats have accused Republicans of working to help Nader get on the ballot. The Nader campaign says it's unaware of any Republican assists.

Regardless, Maddox said he just wants to make sure Nader doesn't cut any corners when it comes to appearing on the ballot in the state that decided the presidency in 2000 by a 537-vote margin.

"This isn't part of any huge concentrated effort, it's making sure he abides by the law, which should not be an unreasonable request," Maddox said.

Nader, who is running as an independent candidate, is not yet on any ballot in the United States, but has been endorsed by the national Reform Party and is considering accepting the nomination as a means to appear on the Florida ballot. His campaign long ago ruled out the challenge of gathering more than 92,000 signatures to appear on Florida's ballot, Nader spokesman Kevin Zeese said.

In order to qualify for the ballot in Florida under a minority party banner, minority party candidates must be "affiliated with a national party holding a national convention to nominate candidates." Nader was endorsed via a Reform Party teleconference call in May.

Richard Winger, editor of Ballot Access News, a non-partisan newsletter that tracks candidates' attempts to secure spots on ballots, said the conference call likely will pass muster with state elections officials.

"Minor party access in Florida is as easy as easy can be," Winger said, noting that in 2000 there were eight minor party candidates on Florida's presidential ballot, including one party that set up operations just months before the November election.

Nader supporters have also created a new Populist Party, Zeese said, and Nader may choose that route.

Nader over the weekend was rebuffed by the Green Party, which could have given him ballot access in 22 states, including Florida. But though Nader faces an uphill task to repeat the ballot success he enjoyed in 2000 as a Green Party candidate, Democrats aren't taking chances.

Nationally, Democrats have appealed to Nader to sit out the race, saying he'll only help President Bush win reelection. And in Florida, Democrats have savaged Nader since 2000, arguing that the 97,000 Florida voters he garnered were enough to swing the election to Bush.

A poll released this week shows Bush and Democratic nominee John Kerry tied at 43 percent if Nader is on the ballot. Nader would get 5 percent of the vote it were held today, the survey showed.

Maddox said he plans to have party lawyers look at Nader's paperwork "to make sure he's crossed all the `t's' and dotted all the `i's."

Nader's patchwork attempt at getting on the ballot - with signatures in some states, as an independent candidate or with minor parties in others - is already sparking challenges.

Democrats in Arizona have gone to court to block him from the ballot, charging that his campaign gathered faulty petition signatures - and employed signature gatherers who were felons, a violation of state law. They also accuse Nader of being in cahoots with Republicans, a charge shared by a Washington, D.C., watchdog group that has accused conservative organizations of helping Nader get signatures to qualify for the ballot in Oregon.

"Bottom line, Democrats would like to see him off the ballot, Republicans would like to see him on the ballot," said Jim Pederson, Arizona Democratic Party chairman.

Nader spokesman Zeese called the charges of faulty signatures "nonsense" and accused Democrats of seeking to tie Nader up in court.

"They're so desperate to keep voters from having choices they'd rather try to litigate us to death," Zeese said.
Every weekday JewishWorldReview.com publishes what many in Washington and in the media consider "must reading." Sign up for the daily JWR update. It's free. Just click here.
Comment by clicking here.

© 2004, The Miami Herald Distributed by Knight Ridder/Tribune Information Services