By Morningstar.com
http://www.jewishworldreview.com | (KRT) We're just about at the halfway point in the year. Overall, the stock market is pretty close to where it started, but it's been a bumpy ride nonetheless.
It's a good idea to give your portfolio quarterly checkups, so I thought I'd help things along by taking a look at how some of the most widely held funds have fared so far. I wouldn't recommend that anyone actually buy or sell a fund based on six months of performance, but it is important to understand why a fund performed the way it did. This will enable you to check your thesis for owning the fund to make sure it still holds up.
Here's the lowdown on the first-half performance of the five largest funds this year. Data is through June 24, 2004.
— Vanguard 500 Index (VFINX):
Steady as she goes. This fund is up 3.32 percent for the year to date, and that lands it in the top third of the large-blend category. Although there's been a strong bias towards the smaller-cap stocks in recent years, this fund has consistently hit the second quartile in most calendar years. If mega-caps retake market leadership, this fund should look even more impressive.
— American Funds Growth Fund of America (AGTHX):
The good news is that this fund is having another fine year with a 4.12 percent return. True to form, its winners come from a diverse lot - there's retailer Target (TGT), turnaround play Tyco International (TYC) and biotech hero Biogen IDEC (BIIB). Now for the bad news: Everyone and their brother is buying this fund. It has ballooned to an enormous $77 billion in assets. Because American spreads its assets among a bunch of managers who act independently, their funds are able to handle asset growth better just about anyone. However, at this size, the fund may well lose a bit of its edge.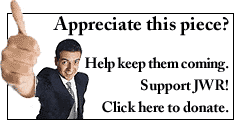 — PIMCO Total Return (PTTRX):
Considering this year's hostile environment for bonds, this fund's measly 0.31 percent return is actually the most impressive of the giant funds. Wary of rising rates, Bill Gross shifted a chunk of the portfolio into European bonds, and it paid off big time. Most other intermediate-term bond funds are in the red for the year. Manager experience is most valuable in difficult times, and Gross has shown why.
— American Funds Investment Company of America (AIVSX):
It's bad news/bad news for this fund. Its 1.3 percent gain lags the S&P 500 and most of its competition owing to a wide range of weak performers, such as Altria (MO) and SBC Communications (SBC). To top it off, it's almost as popular as Growth Fund of America, with assets at $68 billion. Thus, it figures to lose a bit of its edge, too, though it's still a good fund. Remember the old adage that no one gets fired for buying IBM (IBM)? Well, today brokers know that no one gets fired for putting his clients in American Funds, and they can't get enough of the stuff.
— American Funds Washington Mutual (AWSHX):
Performance has been middling so far this year. This fund also had the misfortune of owning SBC, but it's been buoyed by energy stocks, such as ChevronTexaco (CVX) and ExxonMobil (XOM). We're watching asset size here, too, but this is a pretty conservative fund that investors buy for defense as much as offense. And this fund's dividend-driven defenses shouldn't be hurt by asset growth.
Every weekday JewishWorldReview.com publishes what many in Washington and in the media consider "must reading." Sign up for the daily JWR update. It's free. Just click here.
Comment by clicking here.