Jewish World Review

Immigrants suing to get immigration papers processed

http://www.jewishworldreview.com | (KRT) FORT WORTH, Texas — Recent news caught Maria Coreas' attention: Immigrants are suing the government because they can't get prompt proof that they are in the United States legally.

The Irving, Texas, mother turned to her 18-year-old son and said in Spanish, "It's the same thing."

Coreas and her son, Alexis, were legal immigrants in limbo until about two months ago. They had gained legal residency status in 2003, but the government withheld the documents they needed to prove they could live and work in this country until they filed a lawsuit.

Now other legal immigrants experiencing similar delays are playing hardball. Immigrants in California, Illinois, Wisconsin, New York and Florida have filed a federal lawsuit that calls on the government to issue them proof of status.

Plaintiffs' attorneys want the case certified as a class action because they say it's happening too often in too many places. The lawsuit was filed this month in San Francisco, but it resonates among legal immigrants nationwide.

"Folks are waiting six months, a year, a year and a half, two years. They can't get a whole host of benefits or rights without their proof," said Javier Maldonado, a plaintiffs' lawyer with a San Antonio, Texas, group, Texas Lawyers' Committee for Civil Rights, and one of several attorneys involved in the San Francisco lawsuit.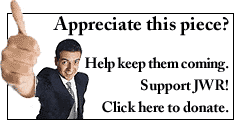 Maria Elena Garcia-Upson, a spokeswoman for U.S. Citizenship and Immigration Services in Dallas, said the agency doesn't comment on litigation. She said the delays are generally due to heightened security checks.
"We have to check their backgrounds," she said. "We have to ensure that the right person gets the right benefit."
Every day, the agency issues 20,000 green cards, conducts 140,000 national security background checks and answers in-person inquiries from 25,000 visitors to information counters at 92 offices nationwide, the agency says.
Jaime Barron, a Dallas immigration attorney, says he has clients experiencing the same delays. He believes the problem could be bureaucratic.
U.S. Immigration and Customs Enforcement brings deportation cases to court. When an immigrant gains legal residency, the file is forwarded to U.S. Citizenship and Immigration Services, which handles immigration benefits.
Barron said cases may hit a snag when files are being transferred between the agencies, which are part of the Homeland Security Department.
Whatever the reason, the delays are a hardship for immigrants who are left economically paralyzed if they can't show employers they are legal residents, Barron said.
"They have to survive however they can," he said.
Citizenship and Immigrations Services officials didn't stamp Alexis Coreas' passport after a judge granted legal residency. The stamp is temporary proof of legal permanent status and allows travel out of the country. The Irving, Texas, youth couldn't renew his driver's license, apply for a Social Security card, get jobs or apply to colleges while he waited for a green card.
Maria Coreas was given the needed stamp, but it expired while she and Alexis awaited their green cards. When she tried to have it renewed, the government refused. So both were left with no proof of status.
"You think everything is going to go downhill," said Maria Coreas, 42, who came to the United States in 1989 after fleeing the civil war in El Salvador.
She supports her family by cleaning houses and has spent hundreds of dollars on government filing fees. She also had to pay an attorney to take the government to court.
But the legal route worked. The Coreas family sued the U.S. government after repeated letters, e-mails and visits to immigration offices, said their attorney, John Wheat Gibson of Dallas.
Once Coreas and her son got their proof of status, they dropped their lawsuit. Now, they are ready for the next leg of their American journey: gaining U.S. citizenship.
"Everything is better. We are happy," Maria Coreas said.
Every weekday JewishWorldReview.com publishes what many in Washington and in the media consider "must reading." Sign up for the daily JWR update. It's free. Just click here.
Comment by clicking here.

© 2004, Fort Worth Star-Telegram. Distributed by Knight Ridder/Tribune Information Services