Jewish World Review

Tattoo? Nickname? Gang members tracked by new software

http://www.jewishworldreview.com | (KRT) Identifying gang members may soon be just a mouse click away.

Some law enforcement officials, looking for a better way to track gang members and share information, believe that they've found it in intelligence software called GangNet.

What if police are investigating a homicide where an unidentified headless and handless victim has tattoos of a rose and three dots?

Within seconds of typing a description of the tattoos into the system, software developer Tom Gates pulled up five names of gang members with the same tattoos. Another click of the mouse and photos appeared of the five people, including close-up shots of their tattoos.

Other searches can be done based on simply a suspected gang member's nickname, vehicle, description, telephone number or partial license plate number.

Gates, a former FBI agent, said Orion Scientific Systems Inc. developed the software for the California Department of Justice. It is now used by agencies in 14 states, including the New York Police Department, the Florida Department of Law Enforcement and the Harris County Sheriff's Department in Texas.

The system contains 2.5 million records, providing information on some 400,000 gang members, Gates said.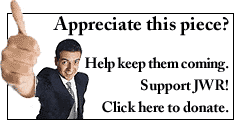 Prosecutor Kevin Rousseau said a previous gang database used by the Tarrant County, Texas, district attorney's gang unit was too burdensome and, because of changes in state law, no longer met state requirements.
As a result, Rousseau said, gang prosecutors have been without a database for about 18 months. Since then, the district attorney's office has been working with area agencies to find a replacement system that works better and provides shared access, he said.
Sgt. Bill Beall said the current gang database used by the Fort Worth, Texas, police gang unit is hard to use and produces little in return.
"Our system now is like kind of poke and hope," Beall said. "Entering a name is about the only way you can actually come up with anything viable. ... It's very user-unfriendly."
Beall said Gates' demonstration was like "magic" compared with the department's current database.
Sgt. Jennifer White said the Arlington, Texas, police gang unit no longer has a gang database at all. White said the department dismantled its gang database after new laws came out regulating how such databases are maintained, rather than go through the time and expense of changing it.
White said she likes the GangNet system because it already meets the necessary legal requirements and because it provides digital photos and detailed analysis, options not offered by the unit's previous database.
Officials say they believe that being able to share information about gang members between the district attorney's office and participating law enforcement agencies will also help save time and effort.
"These gang members cross municipality lines. They don't have any boundaries on their gang activity," Beall said. "We're seeing a lot of mobility in these gangs."
Officials say GangNet will cost $220,000 for development, implementation and operation for three years.
Every weekday JewishWorldReview.com publishes what many in Washington and in the media consider "must reading." Sign up for the daily JWR update. It's free. Just click here.
Comment by clicking here.

© 2004, Fort Worth Star-Telegram. Distributed by Knight Ridder/Tribune Information Services