Jewish World Review

Companies get more bark for the buck by designing dog clothes

http://www.jewishworldreview.com | (KRT) The clothing designers at Puppia scour the trendy stores and study the runways for the latest fashions, but when they sit down to create tank tops, dresses, and down vests, they need to keep some special style requirements in mind.

Coats must be cut so the wearer can easily lift a leg. Sleeves need to be kept short for when the wearer is walking on all fours. And T-shirts must be tailored to lie flat over the tail. All are important considerations when you're designing for dogs.

Puppia is a privately held Korean company that specializes in canine couture, and has made millions selling to pet boutiques across Asia. Last year, it established its U.S. sales division, Puppia World, in Hasbrouck Heights, N.J. In just eight months, the U.S. office has placed the clothes in more than 150 stores and it expects to reach $2 million in retail sales this year.

The company picked Hasbrouck Heights for its U.S. headquarters because many of its U.S. employees live in North Jersey, and because of its proximity to New York City. Also, the company rents warehouse space in Moonachie, N.J.

Puppia is an offshoot of Fashion Factory, which originally made clothes for humans. It evolved into a company that dresses canines after the principals decided they could make more bucks by catering to creatures that bark. It's one of a growing number of businesses that are jumping on a product bandwagon fueled by a wave of puppy love in this country.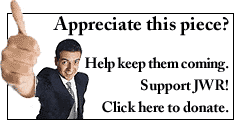 The amount of money Americans spend on their pets has doubled over the last decade, to a projected $34.3 billion this year. Pets have become part of the family, said Bob Vetere, managing director of the American Pet Products Manufacturers Association. "As more and more people consider and treat pets like children, they're purchasing products and services that you wouldn't have typically seen our grandparents buying for their pets."
Those products include $26 Polo shirts, $40 down vests trimmed with faux fur, and other apparel made by Puppia to fit Fifi or Fido.
Chris Han, director of U.S. sales and marketing for Puppia World, said the Puppia designers get inspiration from classic children's clothing lines such as OshKosh B'Gosh, Benetton, and Gap. The result is a style that could be described as "pooch prep" - hooded sweatshirts, tank tops, and sporty sweaters.
The company's niche is "better quality" canine clothes, he said. "We're looking to appeal to the store owner's and buyer's standard of quality. We don't know about the canine's standards," Han said. Puppia World also makes a few styles for cats, but many cats aren't as willing to wear clothes. "They're a different animal," Han said.
Monica Hannah, owner of the Quintessential Pet online store, said dog clothes have to appeal first to humans. ("We dress them for ourselves. We don't do it because the dogs want to get dressed up.")
Hannah added Puppia clothes to her Web site recently, and said she will probably buy some of the outfits for her three dogs. "The little overall dresses and the overall pants and jeans are just adorable," she said.
Darryl Ng, a director of Woof Online, an Internet business that manufactures and sells clothes for small dogs, said the number of canine clothiers "has just increased exponentially since we started the business two years ago." He has also seen an increase in boutique-style stores that cater to pampered pets. Woof Online has more than 150 accounts with such stores. "We only sell to the smaller mom-and-pop chains, and most of them are opening their second or third store already," he said.
The Puppia brand, Han said, first caught on in Japan, where it was called Puppia Tokyo. In Japan, the biggest customers for dog clothes were the 13- and 14-year-old owners of pint-size puppies and miniature dogs, Han said. In the United States, he said, his best customers are 20-somethings and empty nesters.
Beowoof in Hoboken, N.J., is one pet boutique that has seen the appeal of the Puppia fashions for trendy 20-somethings with upscale dogs and upscale tastes. "We've got the young couples who don't have kids yet, and they get their first pet together," said Laura Wrazel, Beowoof owner. "They have a lot of disposable income," she said, and "they like to come in and get really nice things for their pets."
Empty-nesters with grown children also have disposable income, they love their dogs, and they show their love by buying things, Vetere said. "It's just a way that we would reward anybody who's close to us, and that makes us feel good."
Do dogs like being showered with sweaters, shirts, and down coats? According to Vetere, dogs love anything that gets them attention. "Because that's all they're thirsting for. So if you have to put reindeer ears on me, dye me pink, and put a tutu on me so people will pet me, great, I don't care."

For more information on the competition, go to www.darpa.mil/grandchallenge
For more about one participating robotics center, go to www.redteamracing.org
Every weekday JewishWorldReview.com publishes what many in Washington and in the media consider "must reading." Sign up for the daily JWR update. It's free. Just click here.
Comment by clicking here.

© 2004, North Jersey Media Group Inc Distributed by Knight Ridder/Tribune Information Services