Jewish World Review

'Chicken Busters' rid Miami streets of fowl invaders

http://www.jewishworldreview.com | (KRT) MIAMI — Why did the chicken cross Calle Ocho?

To get away from a man with a net, wearing a T-shirt that said "Chicken Busters."

No joke.

Twice a month, an unlikely group of Miami fire and code enforcement inspectors gather to rid Little Havana and Little Haiti streets of fowl invaders. With wide nets and small cages, they corner the birds that raise tempers with their morning calls.

The team's record: 217 snagged in one day. In total, the group has caught 4,160 birds since it was formed last spring - something that takes strategy and skill, the Chicken Busters said.

"A lot of people rush in. You may catch one out of 15 that way," said city of Miami Fire Inspector Ozzie Iglesias, who sharpened his bird-catching skills as a child, raising emus and ostriches on a farm outside Tampa.

His secret? To catch a chicken, you have to ... think like a chicken, he said.

"You start realizing where the chicken's going to go by its position," Iglesias said. "If it's all crazy, it's going to run. If it squats, it's going to fly."

The team is so successful that members have talked with the city of Key West about offering their services there.

After the Miami roundup, the birds are sold - $5 for a rooster, $1 for a chick - to farms in Horse Country and the Redland. Last year, proceeds bought toys for the city's holiday drive.

The birds themselves? After a recent day's catch, they headed down the Dolphin Expressway, their white underfeathers trailing in the wind, and ended up at Rancho Siete Rayos in Kendall, Fla.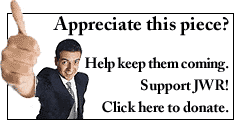 Owner Belkis Yanes sells to fellow practitioners of Ifa, an Afro-Cuban religion that involves animal sacrifice.
Miami code inspector Bill Borges said the Busters didn't consider Yanes' religious practices or the Ifa market she caters to. The farm was chosen because it was willing to buy the chickens, he said.
"I'm sure most of them are going to end up living happily ever after," Borges said. "It's naive to believe that some of these are not going to be sold and sacrificed."
Yanes welcomes the Little Havana and Little Haiti variety. Customers prefer them, she said. "They are more elegant, like a pedigree, because they are mixed with fighting cocks," Yanes said, noting the Miami street birds have "longer necks and more detailed plumage."
Their immune systems are also stronger because they eat anything available to them on the streets, she said.
Chickens, a cultural carry-over from the Caribbean, have long been a fixture in Little Haiti and Little Havana, where some people keep them as pets. They roam freely, pecking away at gardens. They wake the sleepy with their morning cock-a-doodle-doos. Or the qui-qui-ri-quis and ko-ko-ri-kos - as the sound is known to Spanish and Creole speakers.
Although the crowing is a nuisance, some enjoy the eggs the hens lay. George Almonor cooks scrambled eggs and cheese omelets with the two dozen eggs often nestled among tires, glass and fallen leaves in his Little Haiti backyard.
"They're so good," he said. Even his neighbors drop by to gather eggs for breakfast.
In Little Havana, the city has honored roosters with 20 brightly painted statues throughout the neighborhood. But those are the only roosters allowed in Miami, by law. The city code bars them. Hens are allowed, but they must be kept 100 feet from any residence.
About five years ago, when complaints about chickens reached a peak, Borges began to divine ways to do something about it.
One afternoon, the code inspector soaked corn in rum and fed the kernels to the chickens, hoping they would be tipsy enough the next morning to be an easy catch.
The tactic was tried but not true. The chickens proved to have a pretty high tolerance for alcohol.
The idea for the Chicken Busters team hatched last spring after a flock of hens and roosters took up residence right outside the East Little Havana Neighborhood Enhancement Team office.
A neighbor volunteered to capture the 10 loose birds, but nabbed only eight after trying for two weeks. So, Fire Inspector Iglesias grabbed a shrimp net that was in the office and returned with the last two chickens dangling upside down by their feet.
Shortly afterward, Borges trained about 40 inspectors in his department. He started with a two-hour trial roundup, in which each inspector was handed a net and required to nab some birds. Chicken Busters was born, but not many were enamored of the new task.
With no perks, except a break from routine inspections for fire and city code violations, being a Chicken Buster is not a glamorous or popular job. "Since we're unionized, inspectors felt this wasn't part of the job description," Borges said. "Very few volunteer."
Local residents often join in the hunt, pointing out chickens in hiding.
"They make so many problems in my yard - they move the grass and eat the pigeon peas (I've planted)," lamented Lamercie Filius, 56, of Little Haiti. She clapped, and revealed a chicken hide-out underneath a bush.
The team members find few complainers among residents and business owners. Instead, they often get praise.
"Hey, chicken man!" Denis Plante, owner of auto repair shop Leon's Garage called out as the Busters passed. "They're doing a great job," said Plante.
Before, he said, "I couldn't even talk to my customers at 6 a.m. because it was so loud."
And this slice of news makes the Busters beam.
"This is actually working," Iglesias said. "And people are dying for us to start catching cats."
Every weekday JewishWorldReview.com publishes what many in Washington and in the media consider "must reading." Sign up for the daily JWR update. It's free. Just click here.
Comment by clicking here.

© 2004, Miami Herald Distributed by Knight Ridder/Tribune Information Services