http://www.jewishworldreview.com | My wife and I were privileged last week to accompany one of our granddaughters to the chupah at her wedding. Although I usually refrain from writing about personal affairs in this column, I am taking this opportunity to write about the significance of that moment for me, as I believe it has significance to all Jews living in Israel and in the Diaspora.
The Jewish world has always been defined by its ability to survive and even prosper in the face of enormous difficulty. There has never been a Jewish generation that has not been challenged, tested and annealed by the fires of danger, assimilation and doubt. It has never been easy to be a Jew.
Yet, Jews individually, and the Jewish people as a whole, stubbornly struggled and in the main prevailed in remaining Jewish, faithful to tradition and optimistic in their destined role. They were able to do so mainly through a fierce loyalty to family values. The blessing of Psalms — "May you see children unto your children and may you see peace unto Israel" — has remained the most treasured of all Jewish hopes and wishes. For it is through our progeny, our grandchildren especially, that we acquire a whiff of immortality and see ourselves far beyond our appointed years on earth.
Attending the wedding of a granddaughter is not only an emotional and deeply personal experience, it is one of Jewish fulfillment and national destiny as well. Like many other examples from life, one has to be there to truly appreciate the grandeur of the moment.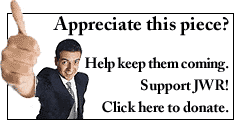 The root of many of the problems that afflict us here in Israel and even more so in the Diaspora, is the erosion of the strength of the Jewish family and home. All of the illnesses of the outside world — from the plethora of singles to the high rate of divorce, from dysfunctional home life to insensitivity and even abuse in family relationships — are now part of our daily lives. There is no section of Jewish society that should see itself immune from these problems and difficulties.
Judaism is pretty much built around a stable, caring home and family environment. In our time, creating such an environment has become a major task. It requires constant effort, discipline and a sense of vision that transcends the pettiness of most everyday problems. I have always felt that courses in interpersonal relationships, marriage, parenting and human psychology should be offered and made mandatory in all of our secondary schools. Instead of the overemphasis on sex education that is currently all the rage in our progressive world and which usually eventually helps contribute to later dysfunction in life, at least our children should be taught what a Jewish home was and still should be. They should be acquainted with the demands and challenges of being a husband and a father, a wife and a mother before they enter marriage and not always blindsided by having to learn on the job.
These courses should also emphasize the moral qualities so necessary for a Jewish home to exist. Faithfulness and faith, the elimination of anger and the introduction of a sense of serenity and spiritual purpose to life will go a long way in creating a more stable family life. It is through such stability that a better general society for all of us will eventually be created and nurtured.
One of the fallouts from the abandonment of a traditional Jewish lifestyle, such as Sabbath observance, a kosher kitchen and family purity, has been the erosion of the structure of the Jewish home generally. Though I am not na´ve enough to deny that severe family problems exist within the traditional Jewish world as well, it seems clear to me that the incidence of such a breakdown is much less than in the non-observant Jewish population.
Sabbath observance introduces an element of serenity into an otherwise usually turbulent week. Family purity constantly revitalizes a marriage. The lessons of discipline, self-control, the ability to say no to desires and whims are all taught daily and without undue parental pressure, simply by living in a traditional Jewish home with spiritual balance. A restoration of such values in all of our homes would certainly supply a much-needed element of security and stability in our lives.
One of the greatest gifts that a parent can give to a child is the sense of self-worth and personal stability that will allow the child to withstand the problems and vicissitudes of life. Focusing our efforts not only on school, important as that is, but on the home as well will bring great and positive results for our society. The sense of vision and immortality that a home can give is transferable to a nation and society as well. I pray that the L-rd will grant my grandchildren long and happy lives and that they will also be able to experience the emotion of bringing their children to the chupah.
One way or another, even unseen and hidden from human view, I hope to be there then as well.
Appreciate this writer's work? Why not sign-up for the daily JWR update. It's free. Just click here.
JWR contributor Rabbi Berel Wein is one of Jewry's foremost historians and founder of the Destiny Foundation. He has authored over 650 tapes, books and videos which you can purchase at RabbiWein.com. Comment by clicking here or calling 1-800-499-WEIN (9346).