Jewish World Review

Tiny Oregon town again finds itself in terrorism spotlight

http://www.jewishworldreview.com | (KRT) BLY, Ore. — It saw its lumber mill close. It shut down its high school. Yet try as it might to slip into oblivion, the itty-bitty burg of Bly has once again landed on the map - of the international war on terrorism.

Lasr Thursday's arrest in London of Abu Hamza al-Masri, a radical Muslim cleric accused of trying to set up a terrorist training camp in this isolated ranching community of several hundred inhabitants, left residents puzzled by Bly's latest blip in the headlines.

The first was in 2002, when a Seattle man was indicted on charges of attempting to set up an Al-Qaida training camp on the same ranch a few miles outside town. According to that indictment, James Ujaama and others hoped to prepare future terrorists for "global violent jihad."

Ujaama was sentenced to two years in prison in February 2004 after cooperating with federal investigators under a plea agreement reached the year before, including providing information about al-Masri, according to news reports.

The charge of conspiring to set up a terrorist training camp in Bly was dropped as part of his plea agreement.

A lot of the locals think it's all a big mistake - then and now.

"We've had people come from all over the place to see the terrorist camp," said Chester Brown, owner of the Bly Cozy Cafe, who lives near the ranch allegedly considered for a terrorist training camp.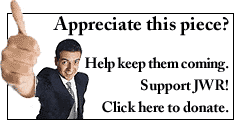 "But all they'd see is rocks and trees. The government claims there was automatic gunfire out there but I never heard it. And I'm from L.A. and I know automatic gunfire."
A federal indictment made public in New York on Thursday alleges that in late 1999 and early 2000, al-Masri tried to set up a terror training camp here to create a stockpile of weapons in America for jihad exercises.
In 2002, an indictment alleged that Ujaama and others traveled in October 1999 from Seattle to Bly, where they took firearms practice at the ranch. Then, Ujaama faxed a proposal to al-Masri, describing the location's benefits, including its availability as a safe-house location and suitability for weapons storage, according to news reports at the time.
But people in Bly don't buy it.
"Like I told the FBI guys and the federal marshals and CNN, these were low-key people and I didn't suspect them of anything," said Steve Leonardo, antique store owner and 31-year resident of this road stop halfway between Klamath Falls and Lakeview, Ore.
"They were raising goats for cheese and milk as far as I know. I treated them with respect and if they came in here today, I'd still treat them with respect, even though they wouldn't shake my hand because, I guess, I'm an infidel."
Others in town were a bit more suspicious.
"It's kind of spooky," said Janet Stripe, a 30-year-old student and horse handler who was picking up her mail at the post office Thursday afternoon. `It's hard to believe terrorists would pick such a small town to set up shop. Bly is the last place you'd expect this, but maybe that's what they were looking for."
Klamath County Sheriff Tim Evinger said his office was contacted by Interpol and the FBI about "persons of interest" firing weapons on the remote ranch near Bly in 1999.
"It just goes to show that terrorists will train anywhere," Evinger told the Mercury News on Thursday.
He described the ranch as nondescript, just one of many in Oregon's high-desert country.
"I'm sure the appeal was the sheer remoteness of the area," Evinger said. "There are some services nearby but it's also secluded enough that people can do what they want to do in those areas."
In 1999, "about a dozen or so folks looked at the area and for a short time had a gathering there" at the ranch, he said.
"The men alleged it was target practice but it wasn't until the first indictment (in 2002) that we were able to put together what their intent was," said Evinger, who was elected in 2000 but already has faced an alleged terrorist case, the murder of a nun and the execution of two teenage boys in his county.
"Whether it's a flight school in Florida or a rural ranch in Oregon, we don't know what terrorists look like and they could be training next door," the sheriff said. "It helps law enforcement if people report what appears suspicious."
Every weekday JewishWorldReview.com publishes what many in Washington and in the media consider "must reading." Sign up for the daily JWR update. It's free. Just click here.
Comment by clicking here.

© 2004, San Jose Mercury News Distributed by Knight Ridder/Tribune Information Services