Jewish World Review June 29, 2004 /10 Tamuz, 5764

Stock tips from financial newsletters

By Steven Lord http://www.jewishworldreview.com | (KRT) Low-priced stocks:

"Lions Gate (LGF) continues to get large volumes of press for its distribution of the controversial movie `Fahrenheit 9/11.' Most industry observers believe the firm will shatter box-office records for a documentary ($23 million), and some estimates currently average twice that figure. While no one knows the actual terms of LGF's distribution deal, the bigger the film is, the better Lions Gate will make out on it. This is the third time Miramax has turned to Lions Gate to distribute a film that was too hot/controversial for parent Disney to be associated with, and the film fits LGF's 'edgy' niche.

```Open Water' is LGF's next big movie, scheduled for release in August and expected to do about $22 million (and rising). LGF owns this one lock, stock and barrel, for an upfront price of $2 million, already recovered twice over by international distribution rights sold so far. Review after review of this film is enthusiastic. In addition, to stoke the fire down the road, Lions Gate has inked a deal with Marvel Comics to produce eight direct-to-video animated films based on Marvel superheroes, with the first scheduled for release in late 2005.

``While LGF will show a sizeable, but water-over-the dam, loss for last year and Q4 (fourth quarter), don't forget that all of this current activity projected by the company should combine to generate $80 million in free cash flow (FCF) this fiscal year. LGF is currently trading at about eight times FCF, but if it begins consistently produce such results, it may command a multiple of FCF increasingly closer to the 15-20 times normally seen in the industry. All of which provides ample reason to hang on to this speculative, but fun-to-follow position."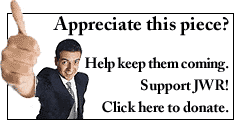 — Tom Bishop, BI Research (www.biresearch.com, 10 issues/$110)
Cyclical stocks:
``Rockwell Automation (ROK), which boasts annual sales of more than $4 billion, has done an excellent job over the years of staying abreast of industrial automation technology. Through such efforts, the company has thereby remained a vital growth company while other old-time industrial firms have faltered.
``To be sure, ROK rides up and down with the economy - but that means it's on the rise today and will likely continue growing as the current economic recovery gains speed. The consensus 14 percent per year earnings growth projection for the coming three to five years could prove conservative, especially if the recovery lasts longer than average. After rising nicely in 2003, the stock seesawed in early 2004, but it is now moving impressively toward its 52-week high. For our money, it has a lot more room left to run. Buy.''
— Stephen Quickel, U.S. Investment Report (www.usinvestmentreport.com, 12 issues/$275)
Income stocks:
``We think Cross Timber Royalty Trust (CRT) is a solid addition to any income-oriented portfolio. Remember, a royalty trust doesn't really exist as a corporate entity, at least not the way most of us think of 'companies.' Trusts have no employees, no office space, no factories, etc. Rather, they exist on pieces of paper administered by a bank, which I think in this case is Bank Of America. The royalty collects, well, royalties (hey, this is easy!) on any manner of things, but usually commodities of some sort or natural resouces.
``Right now we rate CRT as our favorite trust. In spite of its name, CRT is actually more of a natural gas and oil play than timber, and as such, strong energy markets will be a big boost for royalty payments to CRT. The stock has been acting very nicely, making a 'sawtooth' back and forth motion that now finds CRT right on the brink of new highs. With a dividend of 7.6 percent, this high-quality company pays a generous dividend in a market where not many of those exist. And, better yet, chances are good that in the future the dividend will be rising. An excellent buy below $30.''
— Bob Howard, Positive Patterns (417-887-4486, 12 issues/$355)
Tech stocks:
``It's no news that since 9/11, the security industry has literally exploded. So much so, in fact, that a big problem for investors is narrowing down the choices in this sector to a manageable number. An excellent place to start is with companies leveraging the technology used in the homeland security arena, and one such stock is FLIR Systems (FLIR). FLIR stands for Forward-Looking-InfraRed, and the company is the largest provider of night-vision-enabled cameras in the world, selling to both industry and defense agencies.
``The play here is that we don't have enough people and resources to watch everywhere all the time. Remote cameras and auto-stabilized image platforms on aircraft will be the only way to adequately monitor large areas against potential threats. In 2003, FLIR turned in record results, chalking up $312 million in sales and $1.28 in per share earnings. In 2004 sales are expected to grow by 38 percent, to $429 million, while earnings are projected to be up 22 percent to around $1.63 a share. FLIR is extremely well financed, has a 28 percent return on equity, and saw its backlog rise 50 percent last year. The stock recently posted its third new high since April. Buy.''
— Stephen Leeb, PhD., The Complete Investor (www.completeinvestor.com, 12 issues/$99)
Every weekday JewishWorldReview.com publishes what many in Washington and in the media consider "must reading." Sign up for the daily JWR update. It's free. Just click here.
Steven Lord edits Advisors Digest from Tarrytown, N.Y. Comment by clicking here.

© 2004, Steven Lord Distributed by Knight Ridder/Tribune Information Services