Jewish World Review

Muckraker digs up dirt on companies, posts it on Net

http://www.jewishworldreview.com | (KRT) Floyd Schneider, a mortgage broker with a booming voice and boundless energy, has given three sermonettes at the small church he attends.

Two were about stock fraud. The third might have been, were it not for the pleadings of his wife, who urged him to focus on something more biblical.

Schneider, 47, leads a second life in cyberspace as the Truthseeker, nemesis of wayward capitalists.

It is both an avocation and an obsession. Since 1998, he has posted more than 30,000 messages on Internet stock boards, raising questions about companies and digging into the backgrounds of their officers, directors and consultants.

He has been sued by three of his targets and racked up nearly $60,000 in legal bills.

Still he persists, driven by the belief that government regulators are overmatched in their battle against white-collar criminals.

"It comes down to a moral obligation to society," Schneider said.

The information that he uncovered or pieced together has helped the Securities and Exchange Commission and National Association of Securities Dealers bring cases against rogue companies, financiers and promoters.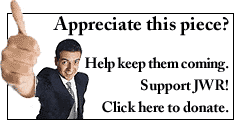 Schneider is thinking about cutting back on his sleuthing, to spend more time with his three children, who range in age from 4 to 6. But he remains captivated by a case that the SEC has declined to pursue.
"The biggest thing that's kept me going is ZiaSun," Schneider said. "It's something I've never been able to put to rest."
ZiaSun Technologies Inc., a little-known Internet holding company in California, sued Schneider and seven other Internet posters in federal court in 1999, saying they made false allegations as part of a conspiracy to drive down its stock price.
Bryant D. Cragun, who had been ZiaSun's chief executive, filed his own suit against the Internet posters in California state court.
"They wanted more than $1 million," Schneider said. "What did I do? Just posted my opinion on the Internet."
The defendants became known in Internet circles as the ZiaSun 8.
In its suit, ZiaSun claimed that the posters wrongly accused the company and its executives of trying to mislead and defraud investors.
Cragun alleged that the posters falsely linked him to overseas brokerages - regulators have since labeled them "boiler rooms" - that sold stock in ZiaSun, Chequemate International Inc. and other small U.S. companies to foreign investors.
ZiaSun and Cragun won court orders in early 2000 that barred Schneider from making further "false or defamatory" statements and required him to retract some information he had put on the message boards and a personal Internet site.
The plaintiffs and the members of the ZiaSun 8 agreed later that year to settle the broader case, with no finding of fault against any of the parties.
On the day the parties settled, Cragun said in a news release that he knew little about PT Dolok Permai, one of the overseas companies that had peddled ZiaSun's stock.
However, ZiaSun's own SEC filings listed Cragun's address as an $844,000 oceanfront condominium in Solana Beach, Calif., that real estate records show belonged to PT Dolok.
And documents filed in support of the injunction against Schneider show that Cragun was in close contact with the Indonesian firm. For instance, copies of letters that investors sent to their PT Dolok brokers after Schneider issued a negative report on ZiaSun bear markings that indicate that they quickly were forwarded by fax to Cragun.
What's more, court documents show that when Cragun and his wife divorced in 2001, he received their ownership interest in PT Dolok and Oxford International Management, a similar firm incorporated in the Philippines.
In other words, Cragun was part-owner of a firm that he claimed to know little about - and that had sold shares of his company to offshore customers.
Schneider has been perfecting his research methods since 1998, when he first accessed the Internet through an America Online dial-up account at his office.
He eventually found his way to the stock message boards and discovered a thread where people discussed how to use search engines to research stocks. He later taught himself how to sift through SEC filings online.
He also pulled together information on suspect companies and forwarded the dossiers to reporters.
Schneider's research has led to stories by the Wall Street Journal, Dow Jones News Service and other news organizations.
John Emshwiller, a national correspondent at the Wall Street Journal, included Schneider in his 2000 book about the online stock world, "Scam Dogs and Mo-Mo Mamas." He also did a story on Cragun and the boiler rooms in August that year.
Business Week featured Schneider in a December 2002 story on amateur investigators.
For a time, Schneider had his own Web site, where followers could pay $39.95 a year to read his reports. He even put out "sell" recommendations, in the same style as the "buy" reports issued by the promoters. His logo was a flying pig.
But when Schneider learned that charging for information could require him to register with the SEC as an investment adviser, he refunded the subscription money.
"I didn't need it," he said. "I do well enough in my mortgage business." Indeed, he generated $31.8 million in home loans last year, making him one of the top producers in his company.
The only way individual investors can overcome the limitations of the SEC and counter stock fraud is by taking charge of their own destinies and doing their own digging, he said.
"There's so much money involved, and (stock fraud is) so easy to do, and no one's preventing it," he said. "It's legalized thievery."
Every weekday JewishWorldReview.com publishes what many in Washington and in the media consider "must reading." Sign up for the daily JWR update. It's free. Just click here.
Comment by clicking here.

© 2004, St. Louis Post-Dispatch Distributed by Knight Ridder/Tribune Information Services