Jewish World Review

Win for Lakers could be loss for Dow?

http://www.jewishworldreview.com | (KRT) Root for the Detroit Pistons.

Another NBA championship for the Los Angeles Lakers and Shaquille O'Neal in their battle with the Pistons could be bad news for the stock market.

In the last 10 years, the Dow has fallen just three times, in 2000, 2001, and 2002 - the same years the O'Neal-led Lakers won pro basketball championships.

And the last time Shaq lost in the finals, back in 1995 as the star of the Orlando Magic team that was swept by the Houston Rockets, the Dow had its best performance in 20 years, surging 33 percent.

This year, though, the Lakers are heavy favorites to beat the Pistons in the best-of-seven championship series that starts Sunday in Los Angeles.

Maybe the market already knows the odds. The Dow is down 1.7 percent since the year began.

"I'm definitely rooting for Detroit just because of that," said Tim Ghriskey, chief investment officer of Solaris Asset Management. "You want to have any advantage you can."

Over the years, investors have used a host of unconventional theories to predict the direction of stocks, from the stars, to hemlines, to the Super Bowl winner.

"There are those that do sunspots," said Hugh Johnson, the chief investment officer at First Albany. "I wouldn't dismiss any theory as long as it works."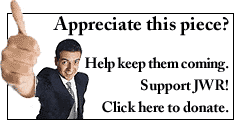 The Lakers' last three titles came during the recent bear market. In 2000, when the Lakers beat the Indiana Pacers 4 games to 2, the Dow fell 6 percent.
The next year, when the Lakers cruised past the Allen Iverson-led Philadelphia 76'ers in five games, the Dow gave up 6 percent.
And, in 2002, when the Lakers crushed the Nets in four straight, the Dow shed a stunning 17 percent, the worst performance for the blue-chip index in 25 years.
"We're forever in search of the Holy Grail of investing and that's some formula to give us the answer," said Johnson.
Still, it'd be dangerous to bet the ranch that the market will fall if the Lakers win.
"That's the whole problem," said Johnson. "These things work - until you try to use them."
Even without any certainty about stocks, some investors are hopeful the Pistons, who, like the Knicks are in the NBA's Eastern Division, can find a way to beat L.A.
"The market needs the Eastern Conference to win," said Ghriskey. "As a Knicks fan, I need the Eastern Conference to win. But, how can you control Shaq?"
The market may soon be asking that same question.
Every weekday JewishWorldReview.com publishes what many in Washington and in the media consider "must reading." Sign up for the daily JWR update. It's free. Just click here.
Comment by clicking here.

© 2004, NY Daily News Distributed by Knight Ridder/Tribune Information Services