Jewish World Review

A website where the price is always right: Free

http://www.jewishworldreview.com | (KRT) Psssst. Yeah, you.

Interested in getting some great stuff for free? As in gratis? No money down, no payments?

What kind of stuff? How about a 16-foot catamaran?

Not the sailing type? I understand. How about a self-cleaning gas range? A Star Trek board game? A guinea pig or two?

The catch? There ain't one.

The owners just want to get rid of these things, pronto - spring cleaning and whatnot.

Interested? OK, all you need to know is this: Freecycle.org.

It began a year ago as one do-gooder's bright idea, a way of getting another life out of office furniture and equipment that would otherwise land in a landfill.

From its first days in Tucson, Ariz., Freecycle has become a worldwide movement, with chapters in all 50 states and 17 other countries.

Think of it as an online junkyard. Or eBay, except there's no bidding and no money changes hands. Here's how it works:

A person signs up for a Freecycle message group in their area through Yahoo.com (at no charge). Members then post messages, offering their wares to the first taker ("OFFERED: Patio furniture") or seeking wares of their own ("WANTED: 1970 Chevelle parts").

If you want something that's posted, or have something that's wanted, you respond to the person who posted the message. The giver and taker arrange to meet somewhere for the hand-off, and the deal is done.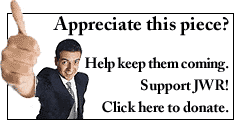 "I listed that I wanted a boat. Somebody contacted me six days later with a boat," said Sean Kinney, a 27-year-old, underemployed graphic designer from Woodbridge, N.J., who is soon to become owner of the aforementioned catamaran. "I was shocked. They said it needs a little bit of repair work, but other than that, it's fine. I asked them if they wanted money for it, and they said, `No, we're just looking to get it off our property.""
The groups are geographically based because, as founder Deron Beal explains, "How far are you willing to drive for a pile of dirt, or an old mattress, or a desk? A half-hour, maybe? One city of, say 40,000, is enough to carry a group. Bigger is not better."
The first New Jersey group was started in September by 23-year-old Guido A. Sanchez, an HIV-prevention educator in Glen Ridge. It covers a much larger territory than Beal recommends, encompassing Essex, Passaic, Bergen, Union, Hudson, and Morris counties, and is now the largest of all New Jersey groups, with more than 500 members.
Some see the venture as a fun way to reduce landfill waste, and to build a community in a society where no one seems to have time to connect.
For others, however, it's all about the stuff.
"I'm one of those people who picks up things by the side of the road, and I thought this was a nicer way," said Judith Cohen, a stay-at-home mom who started Morris County, N.J.'s chapter this month.
Bergen County, N.J., got its own Freecycle group in February, and now has 360 members - about four times what it had six weeks previous. Members of the North Jersey group are welcome to join the Bergen one, too.
"It's kind of an equal mix at this point of people looking for stuff and people looking to give stuff away," said founder Celia Milton, co-owner of a catering business.
Freecycle has been a boon for non-profit groups, which often need a computer and aren't picky about its memory or speed. Teachers also take advantage of it, scooping up free art supplies.
But much of the stuff offered or sought falls into the realm of the ambitious, peculiar, or just plain wacky:
WANTED: A piano. Stuffed deer or moose heads. Old GI Joe dolls and vehicles.
OFFERED: A sleep apnea oxygen concentrator ("My insurance upgraded me and I want someone to be able to use this.") Three airplane headsets. Old rotting wood.
Someone offered up tickets to an off-Broadway show. "I bought them months ago, but now my theater-buddy can't go," the offerer wrote. "Anyone interested?"
Michele Lugiano of Vineland, N.J., posted her piano query on a Tuesday.
"I'm thinking there's someone who has a beat-up, crappy piano in their basement that they just don't know what to do with," Lugiano said. "And I'm thinking that my 4-year-old would love it. I'm not really expecting to get anything that's in very good condition or anything that's worth any value."
The next day, she hit pay dirt. The Hayes family in Budd Lake, N.J., was looking to unload a 100-year-old upright with some missing keys.
"It needs $400 of repairs and my daughter never plays it," said Lucy Hayes.
Jan Hilgeman, a Suffern, N.Y., resident who recently remodeled her kitchen, could have let the appliance store cart her old stove away at no charge. But it still worked just fine, and she wanted it to go to someone who would appreciate it. Diane Thomson of Maplewood, N.J., was just that person; she and her husband picked it up on a Sunday.
Hilgeman also has used Freecycle to give away fireside chairs, an antique sewing machine, and - no kidding - the kitchen sink.
Freecycle is doing more than clearing out people's garages and cutting down on landfill waste, though that would certainly be enough. By taking money out of the equation, it's allowing people to indulge their whims - even whims they didn't know they had.
Kinney, the graphic designer, found himself more than a boat. He also spotted an ab-roller (actual name: Denise Austin Torso Toner), and was inspired.
"I just got back from a cruise and I have a little bit of a gut," he said. "I saw it listed on there, and I was like, `You know what? I see that stuff on TV all the time. I might as well give it a shot.""
___
Every weekday JewishWorldReview.com publishes what many in Washington and in the media consider "must reading." Sign up for the daily JWR update. It's free. Just click here.
Comment by clicking here.

© 2004, The Record Distributed by Knight Ridder/Tribune Information Services