Jewish World Review

Arbitration trend fuels consumer lawsuits

http://www.jewishworldreview.com | (KRT) Five years after buying a defective Gateway computer, Michael Borowiec is still waiting for his $3,500 refund.

The 50-year-old resident of Monee, Ill., sued the computer maker. But Gateway Inc. sought to dismiss the lawsuit because the fine print in Borowiec's warranty required him to settle all disputes by arbitration. A Cook County judge didn't buy Gateway's argument.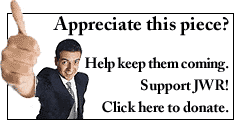 But the company kept appealing all the way to the Illinois Supreme Court, where it finally prevailed in a ruling issued in April. Borowiec's complaint now is in arbitration. And the computer collects dust on his office floor propping open a door.
Compulsory arbitration was supposed to unclog the courts, but the practice has spurred a growing number of lawsuits across the country attacking arbitration as anti-consumer.
Consumer advocates argue that these take-it-or-leave-it clauses buried in contracts deny people access to courts and undermine laws designed to protect them from shady sales practices and faulty products, but companies aren't backing down.
The battle has become part of the larger war being waged over tort reform between trial lawyers and corporations. Corporations are trying to minimize their legal costs while trial lawyers who make their living off judicial awards and settlements don't want to change the current system.
"This has been very much a power struggle between the plaintiffs bar and the corporate bar, and arbitration has gotten in the way," said Richard Naimark, senior vice president of the American Arbitration Association, a not-for-profit organization that handled more than 174,000 cases last year.
State and federal judges, taking their cue from the pro-arbitration U.S. Supreme Court, have generally enforced arbitration agreements. But it remains a contested issue. Two Illinois Supreme Court justices wrote separate dissenting opinions in the Gateway case.
Borowiec, who works for SBC Corp., took no notice of the arbitration clause when he purchased a Gateway Performance 600 PC in November 1999, which at the time was at the top of the manufacturer's line. It didn't work right out of the box.
He took it back to one of the company's stores in Orland Park, Ill., three times for repairs. He finally gave up and asked for his money back. But Gateway officials told him that the company's 90-day, money-back guarantee had expired. Borowiec was out of luck.
When he filed his lawsuit, he learned that just by opening the box he had waived his right to go to court and agreed to resolve any grievance through binding arbitration, which means no right to appeal.
"They didn't go over the warranty when I bought the computer," Borowiec said. "The warranty information came with the packaging inside the box."
A Gateway official said the firm does "quite a bit" to inform consumers about the arbitration agreement. The warranty includes a bold heading in larger print that urges customers to closely read the document because it contains information about their rights. Gateway also highlights in bold a section of the dispute resolution clause.
The state of Montana once passed a law that required arbitration notices to be typed in capital letters on the first page of a contract. But the U.S. Supreme Court in 1996 struck down the law because it singled out contracts with arbitration provisions in conflict with the Federal Arbitration Act that placed such agreements on the same footing as other contracts.
Arbitration critics say the agreements are one-sided because consumers don't have a choice to negotiate the terms of arbitration.
"Almost every form we sign, we have no ability to bargain," said Carrie Menkel-Meadow, a professor at the Georgetown University Law Center in Washington, D.C. "There's a basic unfairness that one party has so much bargaining power over the other."
Arbitration has been around for years; the federal act was passed in 1925. Until about 15 years ago, most arbitration pitted businesses against each other or unions against employers. Then it began appearing in areas of individual employment, health care and consumer rights.
Companies say it is faster and more efficient, and it cuts skyrocketing legal costs. Gateway's group counsel, Greg Call, said: "I have a case that was filed against Gateway in 1998 in Cook County and we haven't even answered the complaint yet. In arbitration, you can resolve a dispute in 30 days or less."
As arbitration spread in the consumer arena, some started complaining that the system was biased in favor of companies. For example, AT&T Corp.'s arbitration clause barred class actions. A federal appellate court in California blasted that provision as "manifestly one-sided" because in some situations individual damages are too small to warrant individual claims.
Critics also question the impartiality of the arbitration process. A 1999 lawsuit in Alabama against First USA Bank claimed that the lender had won in 99 percent of the nearly 20,000 arbitrations before the National Arbitration Forum, a private firm based in Minnesota.
"Arbitration companies are competing for this lucrative business," said F. Paul Bland, an attorney at the Trial Lawyers for Public Justice, a group critical of mandatory arbitration. "So they set up systems geared toward making companies happy."
Naimark of the American Arbitration Association said the neutrality of arbitrators is an "understandable concern." His organization discloses if arbitrators have had previous contact or relationships with the parties involved in arbitration. Arbitrators can be disqualified.
Borowiec objected to arbitration with Gateway because he didn't think the process would be neutral if Gateway forced cases to the National Arbitration Forum. So he went to court where his attorney, Adam Krohn, argued that Gateway's arbitration clause conflicted with the federal warranty act that allows consumers to take warranty violations to court.
Others consumers have fought arbitration on similar grounds and not had much success. Three state supreme courts and two federal appellate courts have ruled that the federal warranty statute does not stop binding arbitration of consumer disputes, Bland said.
But in Illinois, Borowiec had won the first two rounds in court. Gateway was concerned about the precedent those rulings would set. It was willing to keep piling up legal fees - well beyond the $3,500 refund Borowiec sought - to compel arbitration.
"This was an important policy point for the company," Call said. "We wanted the case law in Illinois to be more consistent with other jurisdictions that have looked at this same issue."
To underscore the significance of the case, the U.S. Chamber of Commerce and the Consumer Electronics Association filed briefs in support of Gateway.
While the majority of the Illinois court came out in favor of arbitration, Justice Thomas L. Kilbride wrote in his dissent that the decision undermined consumer interests.
"A mandatory binding arbitration provision, that is nonnegotiable and was unilaterally created by Gateway, effectively cuts off all consumers' rights to any opportunity for judicial recourse," he wrote.
The dissent is little consolation for Borowiec. "For the time and energy spent on this, it just wasn't worth it," he said. "I'm really dissatisfied."
Every weekday JewishWorldReview.com publishes what many in Washington and in the media consider "must reading." Sign up for the daily JWR update. It's free. Just click here.
Comment by clicking here.

© 2004, Chicago Tribune Distributed by Knight Ridder/Tribune Information Services