Jewish World Review

GOP Senator calls for U.S. government to apologize to Native tribes

http://www.jewishworldreview.com | (KRT) After centuries of deal-breaking, land-taking and what many tribes consider genocide, some Washington politicians want the government to offer American Indians an apology.

U.S. Sen. Sam Brownback, a Kansas Republican, has sponsored a resolution apologizing "to all Native Peoples on behalf of the United States" as a way to smooth the often-rocky relations between the two.

"(But) before reconciliation," Brownback said in remarks entered in the Congressional Record, "there must be recognition and repentance."

To that end, his resolution lists a few reasons for an apology - things like the deadly Trail of Tears march of Cherokee from North Carolina to Oklahoma - and mentions broader federal policies, now seen as racist, that killed people and shattered cultures.

Finally, the resolution closes with a disclaimer: "Nothing in this Joint Resolution authorizes any claim against the United States or serves as a settlement of any claim against the United States."

A sampling of tribal groups greeted the gesture warmly, but they didn't view it as a salve to thousands of ongoing disputes between Washington and the hundreds of tribes in the country.

"We appreciate it. ... It's a recognition of the issue, of the past injustices," said Steve Cadue, tribal chairman of the Kickapoo in Kansas.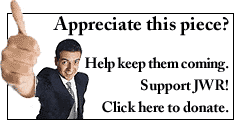 But others note an array of ongoing disputes over land, water and money. The Indian groups point out that an apology underlined with a disclaimer doesn't help resolve those disagreements.
"An apology is just where you start," said Deana Jackson, a spokeswoman for the Navajo Nation. "Now let's see you step to the plate and do what you promised you would do."
She cited recent funding cuts to the Bureau of Indian Affairs and the Indian Health Service, saying they essentially amounted to an abandonment of treaty obligations to provide for tribes' needs in return for concessions made over generations.
"Obligations to native nations are always ignored," Jackson said.
Resolutions have been introduced to apologize for slavery, but have so far failed. President Clinton contemplated, but ultimately chose not to, unilaterally apologize for slavery.
The government paid reparations to Japanese-Americans held in camps during World War II. And Congress has passed resolutions to study reparations for slavery, but payments remain highly controversial.
Brownback timed the introduction of his resolution, which encourages the president to join in apologizing, to coincide with the September opening of the Smithsonian Institution's National Museum of the American Indian. The resolution's co-sponsors in the Senate are Democrat Daniel Inouye of Hawaii and Colorado Republican Ben Nighthorse Campbell, a member of the Northern Cheyenne Tribe and the only American Indian now serving in Congress.
According to U.S. Census figures, the American Indian, Eskimo and Aleut population is about 2.3 million, about 0.9 percent of the total U.S. population. Census figures predict a gradual climb in that group's percentage of the population.
Meanwhile, Republicans and Democrats have courted tribes increasingly in recent years as some - mostly those with land near densely populated areas on the coasts - have become wealthier by running casinos.
The National Journal reports that the Agua Caliente of California, the Louisiana Coushattas, the Mississippi Choctaws, and the Saginaw Chippewas of Michigan pay an average of $5 million a year to Washington lobbying firms and that those tribes have spent $2.6 million over the past six years on campaign contributions. About two-thirds of those donations went to Republicans.
Federal Election Commission reports for Brownback, however, show he has not received money from tribes in recent years. Rather, he has been at odds with the Wyandotte tribe, for instance, and its efforts to move graves from a Kansas City, Kan., cemetery and establish a casino there.
Brownback has said he has been surprised by the anger he encountered while visiting Indian reservations in Kansas. In offering his resolution, he said he hoped for healing after "choices our government sometimes made to disregard its solemn word."
The apology "begins the effort of reconciliation by recognizing past wrongs and repenting for them," Brownback said.
Dennis Hastings, a member of the Omaha tribe from Macy, Neb., found the idea of an apology odd and inadequate.
"In a way, you look at it as nice. But it's a little late and too far gone," said Hastings, an anthropologist with Omaha Tribal Historical Research Project. "We want to resolve the issues before they put their sorry on the board. ... I'd rather have them go home and read about our history and have their children read about our history, and then come and talk with us about it with a little meaning."
Instead, said historian Fergus Bordewich, the resolution treats the complex clash between American Indians and the federal government in only the broadest of terms.
Almost without exception, he said, 85 percent to 90 percent of most tribes died from exposure to the diseases that Europeans brought to North America. But, said the author of "Killing the White Man's Indian," that was not intentional and "no one is morally culpable for that."
Some tribes suffered much more severely in their dealings with the government than others, he said. Sometimes treaties bullied tribes - that's how Hastings talks about an 1854 pact that he believes stole millions from the Omaha - and sometimes deals served the interests of both sides.
"Not everything happened in the same way in every place," Bordewich said. "It's a very tragic history however you measure it. The government has a lot to be sorry about. But a blanket apology doesn't really recognize the complexity."
Still, tribes and their advocates tend to welcome an apology as at least recognition of the damage done to Indian welfare and culture.
"These weren't just random or ad hoc actions of bad white people. These were the official actions of the United States government," said Susan Harjo, who belongs to the Cheyenne and Muscogee and is president of the Morning Star Institute, a tribal advocacy group. "It's perfectly in order to apologize."
She sees Brownback as sincere. "There's no percentage in him doing this. It's not something he's going to get great kudos for in his usual circles," she said.
But Harjo said acts of good faith should follow - forcing the return of Indian burial remains from museums, for instance.
Even then, "no living native person has the right to accept" the apology, she said.
"It's too big," she said. "Too much was done for too long, and too many people suffered."
Every weekday JewishWorldReview.com publishes what many in Washington and in the media consider "must reading." Sign up for the daily JWR update. It's free. Just click here.
Comment by clicking here.

© 2004, The Kansas City Star Distributed by Knight Ridder/Tribune Information Services