Jewish World Review

'Anglos' to be minority in Texas come spring 2005

http://www.jewishworldreview.com | (KRT) FORT WORTH, Texas — Anglos are likely to be the minority in Texas by spring, about two years earlier than originally expected.

The Anglo population is growing more slowly because the flood of newcomers that Texas saw in the 1990s has slowed to a trickle, Texas' state demographer said.

Meanwhile, births, primarily for Hispanics, kept a fast pace from 2000 to 2002.

The more rapid shift in Texas' racial and ethnic diversity means that the state must find ways to improve education, access to health care and job training to remain competitive economically, researchers said.

"A company doesn't want to put itself in a place where it has to hire from a population with more health and education problems," said Mitchell Rice, director of the Race and Ethnic Studies Institute at Texas A&M University.

"This affects how we compete not only with the other 49 states but within the global arena," he said.

Undocumented immigrants are not specifically accounted for, but some of them are part of the Census 2000 head counts that serve as a starting point for the estimates, said Steve Murdock, the state demographer.

If the official counts could estimate undocumented immigrants, he said, Anglos would probably already be in the minority in Texas.

The future of Texas' racial and ethnic makeup was just one part of a report on population trends released Monday by Murdock.

The report also notes:

_Tarrant County's population is expected to grow to 1.8 million in 2010 and 2.4 million in 2040, from today's 1.6 million.




_The Dallas-Fort Worth-Arlington metro area is expected to grow to 6.7 million residents in 2010 and 10.1 million in 2040, from today's 5.6 million.

_Texas is expected to have 36 million residents in 2040, increasing 62 percent from today's 22 million. The United States is expected to grow more slowly, by 49 percent, over a longer time frame, 2000 to 2050.

_The Austin metro area is expected to grow slowly this decade but will eclipse San Antonio by 2040 to become the state's third-largest metro area, behind Dallas-Fort Worth and Houston.

_The Texarkana, Abilene and San Angelo metro areas are expected to drop in population by 2040.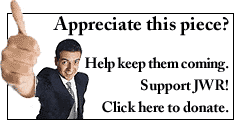 The new population projections are the first to fully account for Texas' growth slowdown in the first few years after the 2000 Census, Murdock said.
That new picture includes slower growth in Austin than during its 1990s high-tech boom, continued fast growth in Denton and Collin counties, and a worse population decline in rural areas, mostly in West Texas.
The new population numbers use birth and death records and government records indicating where people are moving to estimate the population and the trend for future years.
In Tarrant County, Anglos are expected to be in the minority by 2011, six years earlier than previously expected.
Hispanics are expected to be the majority in Texas by 2027, and in Tarrant County by 2029.
"If those projections hold up, the implications will be far-reaching," said Rice, a political science and public policy professor at A&M. "It will affect government, corporations and other big institutions."
Ads and stores aimed at Hispanic customers would be more numerous, and Hispanic politicians would play a much larger role in state government, Rice said.
The state will need many more bilingual workers and may need to reassess its move to a smaller government that provides fewer services, he said.
"The state will need more social services than are being provided now," Rice said. "Cutting back on various programs may have a devastating impact on how well the state will fare in taking care of its residents and in how it competes in the global market."
First on the agenda should be improving the education of Texas' Hispanic children, said Terry Clower, associate director of the Center for Economic Development and Research at the University of North Texas in Denton.
"We sometimes get overly focused on getting people with advanced degrees," Clower said. "It's also important to have people doing assembly and other basic jobs who have a good education so they can be trained."
Every weekday JewishWorldReview.com publishes what many in Washington and in the media consider "must reading." Sign up for the daily JWR update. It's free. Just click here.
Comment by clicking here.

© 2004, Fort Worth Star-Telegram. Distributed by Knight Ridder/Tribune Information Services