Jewish World Review

Colleges keeping detailed files on unknowing grads' habits, earnings

http://www.jewishworldreview.com | (KRT) They aren't spies or private investigators. They don't work for the FBI or CIA. But if you're a college graduate, there's a good chance they have a file on you.

Typically, they know how much you earn, what your house is worth and how much you give to charity.

Who are these people, and what are they doing with statistics on your lifestyle?

They're college researchers, and their goal is to find out how much money you have to give your alma mater and what might persuade you to fork it over.

"We have a file on everybody," said Tom Campbell, vice president for development of DeSales University in Center Valley, Pa. "It's all based on public information, and with technology today, there's just a lot of information that's available."

That information, and the researchers who compile it, are integral parts of the increasingly complex, fine-tuned operation that has become college advancement, fund-raising experts say.

The researcher's job is to find and collect information on potential college donors. Fund-raisers, who work with researchers in college development offices, use that data to cultivate relationships with possible donors and solicit contributions.

"The more sophisticated the development sector of a nonprofit becomes, the more imperative it is for research," said Cecilia Hogan, a development researcher at the University of Puget Sound in Tacoma, Wash.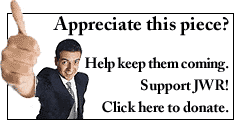 The market for researchers has rapidly expanded as a result of schools' growing need for cash and technological advances that facilitate a researcher's job, college officials say.
Throughout the past decade, colleges' soaring expenses have forced schools to become increasingly reliant on private donations for support. In that same time period, technological advances, primarily the Internet and public records databases, have made vast amounts of information on individuals, foundations and companies more easily accessible.
"There's a much more technical aspect to it than a generation ago," said Tilghman Moyer, vice president of development and alumni relations at Muhlenberg College in Allentown, Pa. "But researchers are still looking for the same kinds of information."
Colleges generally hire one researcher for every five to eight fund-raisers, Hogan said. And it's not just Ivy League schools that employ researchers - the data diggers work at both small regional colleges and large prestigious universities.
Every private four-year college in Pennsylvania's Lehigh Valley and surrounding area has at least one researcher, and some have more.
Cedar Crest College in Allentown, Pa., which created its first researcher job three years ago, is adding a second position, Vice President for Institutional Advancement John Farkas said. And Lehigh University in Bethlehem, Pa., which has two full-time researchers and two part-timers, has more data diggers than any other area college.
"There's just so much more you can do now," said DeSales University researcher Paula Kropp, explaining why colleges are driven to hire the statistics sleuths.
For example, computer software programs can scan alumni ZIP codes and compare them to real estate databases to determine who lives on the ritzy side of town. Or a researcher can investigate public records to learn how much an individual paid for a house, if someone is a board member of a publicly traded company and whether he or she donate to other nonprofits.
"Knowing the higher rent areas helps us to focus," said Mark DeFilippis, director of advancement research for the University of Georgia and vice president of the Association of Professional Researchers for Advancement. "We know we might get better prospects on one street than another."
In some cases, the college will subscribe to a database service and the researchers will scan the databases themselves. In other cases, colleges will contract outside firms to do the initial database scanning and identify individuals with the potential to be big donors. Then, the schools use researchers to learn more about the interests of the individuals and what kinds of projects they'd be most likely to donate money toward.
"We use public records to identify those in our database with the wherewithal to make a contribution," explained Campbell, adding that researchers craft their investigations to fit a college's needs. For a campaign for a new arts building, they might look for alumni who have given to art museums; for a campaign for a new athletic facility, they might seek former athletes.
"It's like dating," said Paul Acampora, Moravian College director of development. "You're always looking for a good match with people who are interested in what you are doing and want to be supportive."
Some people are more likely than others to have fat files in researchers' offices. Alumni who have a history of donations top every college fund-raisers' list for solicitations because people who have contributed once are more likely to give again, college officials say.
Alumni who are presidents, chief executive officers or board members of publicly traded companies also are frequent targets. And older alumni are more likely to be researched than younger alumni - they have to have "time to accumulate enough wealth or assets to be comfortable giving some of it away," DeFilippis said, adding that his college "targets" alumni who are 50 or older and "monitors 40-somethings."
Additionally, he said, colleges frequently focus on particular majors.
"Certain majors are more likely donors," he said. "Our ... education and social work alumni don't come anywhere near accumulating the salaries or wealth of our business school graduates or law school graduates."
But it's not just alums that researchers are after: Other benefactors who have an interest in the college - they might live in the town where the college is located or have a child who attended the school - and foundations and corporations that give grants and other donations also are targeted.
"Money is out there ... but if we don't know about it, we're behind the eight ball," Farkas said.
College development officers say researchers have become crucial to fund raising. Once potential donors are identified, they're investigated by researchers who try to determine how much an individual can afford to give, when would be a good time to request money, and what's the best way to ask.
"If someone has four kids in college, now might not be a good time to ask for a gift," Acampora said.
Additionally, college officials say they walk a fund-raising tightrope - they don't want to ask for more than someone can give, but they also don't want to ask a wealthy person for an amount so small the request would be considered insulting.
"You want to make sure you're getting the most value for your effort," DeFilippis said. "You want the largest gift you can possibly get."
College development offices also use researchers' findings to determine whether a potential donor would respond better to a letter, phone call or personal visit and who is the best person at the college to ask that person for the gift.
Sometimes, simply a letter from the college congratulating an alumni on a recent promotion or marriage - information obtained by a researcher - accompanied by a donation request does the trick.
Some individuals might be more likely to give if approached by an athletic director; for others, it takes the college president to make the sell. And for some donors, the fund-raiser's title matters less than his or her personality.
"We have certain people who do great work with retirees or widows or widowers," DeFilippis said. "It's really a relationship thing. People respond to different people differently."
Lehigh University alumni Chuck Steele of Coopersburg, Pa., and Alayna Kassan of New York said they aren't bothered by the fact researchers might be checking up on them.
"If the university knows a little more about the people who graduated, they're able to customize their requests to them," said 1992 graduate Kassan. "I think it's great that the university shows an active interest in the lives of alumni."
Steele, who graduated in 1972, agreed. "If the tools are there, why not use them? There is a little invasion-of-privacy scare with so many folks getting so much information on you. But it's a marketing effort that's needed because of all the competition (for dollars). I think it's wise."
Despite the slightly Big Brother nature of the job, researchers and the development officers who oversee them say the position isn't nefarious.
All the information they obtain is publicly available - usually found in court records, real estate documents or publications.
"The leaders of our society have this transparency about their activity and philanthropy," Hogan said. "There's nothing mysterious about this. It's not very well known, but it's not mysterious. People just don't realize in this day and age the way information can be aggregated. Nothing about what I do is adversarial. If someone doesn't want to meet us and support us, then we say goodbye politely. We're not spies, we're not detectives."
Campbell concurred. "They all know why we're coming. We don't hide it. And they have the chance to say `Yes' or `No, I'm not interested.'"
Every weekday JewishWorldReview.com publishes what many in Washington and in the media consider "must reading." Sign up for the daily JWR update. It's free. Just click here.
Comment by clicking here.

© 2004, The Morning Call Distributed by Knight Ridder/Tribune Information Services