Jewish World Review

2004 N.H. Democratic primary shaping up as Kerry vs. Dean

http://www.jewishworldreview.com | (KRT) With New Hampshire's first-in-the-nation Democratic presidential primary seven months away, the nine-candidate race is rapidly becoming a battle between two men who can't afford to finish second.

In one corner stands Sen. John Kerry, from neighboring Massachusetts. He is the Establishment candidate: well-funded, with an experienced staff, a veteran of national politics.

Across the ring stands Howard Dean, the former governor of neighboring Vermont. He is this year's surprise candidate, an insurgent charging hard from obscurity on a straight-talking, antiwar, liberal bandwagon.

Kerry must win here or his aura as the presumptive national front-runner will be shattered, dealing his candidacy what could be a mortal blow.

Dean must win here, where he has spent more time than any other candidate, or he probably will be washed up as the Democratic campaign moves on to larger states where big money is key, and flows only to winners.

If either man loses his neighboring state, how could he possibly win in more distant regions, especially against President Bush?

As fellow New Englanders, both men are favorite sons in New Hampshire, where such ties matter. Polls here show both far ahead of their seven rivals, with Kerry holding a 9-10 point lead over Dean for the moment, but with plenty of time for that to change.

A swing through New Hampshire yields the unmistakable impression that either man could win.

"Ideologically, I'm closer to Dean," Paul Shenk, a retired college instructor, said while waiting for Kerry to greet voters in a mill-turned-art-gallery in Laconia, a lakeside resort. "But I think Kerry may have the better chance to defeat the incumbent. There's something about his bearing, I don't think I can specify all that well. I find him very impressive."

That sums up Dean's challenge: To build on his early momentum, he must overcome concerns about his chances against Bush.

But Kerry hasn't put Dean away yet, partly because many Democrats haven't forgiven him for voting to authorize war with Iraq.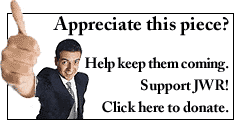 Nashua, a city near the Massachusetts border, has a statue in front of City Hall commemorating the day that another Massachusetts senator, John F. Kennedy, kicked off his presidential campaign there. But a few blocks away, Bob Cagen tells a visitor to his optical shop that he is leaning toward Dean.
"A lot of liberals were really turned off by (Kerry) not standing up" against the war, Cagen said.
Another problem for Kerry is old-fashioned New Hampshire contrariness.
"New Hampshire voters tend to want to give new voices a chance," said Dante Scala, a political scientist at St. Anselm College in Manchester. "New Hampshire voters are willing to give someone a chance in January who they wouldn't necessarily vote for in November."
This is, after all, where upstart Gary Hart humbled Walter Mondale in 1984, and where John McCain trounced George W. Bush in 2000. Dean hopes he fits the same mold.
The two men are competing for the same subset of voters: socially liberal, well-off, well-educated Democrats, mostly in the growing southern end of the state near the seacoast and the Massachusetts border.
Kerry, who portrays himself as the candidate with the foreign policy and national security credentials to take on President Bush, should have the advantage.
In a state where organization is key, his campaign staff includes many who worked for former New Hampshire Gov. Jeanne Shaheen, a three-term Democrat who left office this year. Shaheen is publicly uncommitted, but her husband is Kerry's state campaign chairman.
Furthermore, many voters in southern New Hampshire are Massachusetts transplants who watch Boston television, read the Boston papers and are familiar with Kerry.
Kerry professes unconcern about other Democratic candidates, but his pitch seems tailored to woo voters who are attracted to Dean's anti-Washington maverick appeal.
At the Laconia session - a prime example of New Hampshire retail politics, where seen-it-all voters check out a candidate like buyers at a cattle auction - Kerry challenged about 50 voters to "reclaim our own democracy from the special interest money that swarms into Washington. … We don't need a second Republican Party!"
Kerry took five questions at the session; four were about national security and foreign policy. That's a sign that voters here are concerned about issues that play to his strengths as a senior lawmaker with a war hero's record from Vietnam. Dean escaped military service with a medical deferment for a back problem and, as a former small-state governor, has never held foreign-policy responsibility.
As if to drive home that difference, Kerry said: "I bring ... the capacity to be strong and right at the same time."
The session ended well for Kerry. Walter Faithorn, 87 and dapper in a seersucker jacket, stood up and told him: "I've got some good news. My wife, Lisa, says she's hooked."
Kerry raised his arms, yelled "Hoorraay" and hugged Lisa Carpenter, also 87.
Nevertheless, the race remains wide open. Polls show between 18 and 25 percent of voters undecided. Most of them are focused on summer vacations, not presidential politics, and won't tune in until after Labor Day.
Complicating matters: New Hampshire allows voters who don't register as either Republicans or Democrats to vote in either party's primary, and there are more undeclared voters than partisans for either party. Since Republicans have no primary, independents have only one race to weigh in on next January, and that makes them something of a wild card.
One recent poll showed Dean doing better than Kerry among undeclared voters, who tend to value independence and freshness more than ideology.
"I think the undeclared voters are going to tip the scales," said George Bruno, a former chairman of the New Hampshire Democratic Party. "And I don't think anyone has a lock on them yet."
Labor also could make a difference. The New Hampshire AFL-CIO has about 43,000 members. "We could be extremely helpful to someone in New Hampshire," said Mark MacKenzie, the union president.
The national AFL-CIO has yet to endorse a candidate, and may not. Kerry and Missouri U.S. Rep. Richard Gephardt seem to have the best shot at winning the unions' nod before primaries begin, but "the sense right now is nobody's got the edge," MacKenzie said.
A labor endorsement of Gephardt could nail down a solid third-place finish for him; polls now show him tied for third with Connecticut U.S. Sen. Joseph Lieberman. Gephardt partisans say that if he wins the Jan. 19 Iowa caucuses as expected - eight days before New Hampshire votes - finishing third here would position him as the alternative to the primary winner as the race moves on.
Besides the Kerry-Dean battle, the other notable impression New Hampshire voters leave is the low regard they hold for North Carolina U.S. Sen. John Edwards, touted by his fans as the tousle-haired Southern heir to Bill Clinton.
Asked about Edwards, JoAnn Marchant, a teacher from Sanbornton who remains undecided, made a face and waved her hand dismissively.
Edwards' poll numbers in New Hampshire are mired around 3 to 4 percent. Political insiders here find his organization unimpressive. And so far he has spent little time in a state where voters demand one-on-one attention.
"He's not getting anywhere here," said Denis Parker, a lobbyist in Concord, the state capital. "He came in like gangbusters. But it's like, where'd he go?"
It's still early, and Edwards' campaign announced last week that he will hold several town-hall meetings in New Hampshire beginning in July.
"Even though it looks like a two-man race now, there's room for a lot more motion in this race," political scientist Scala said.
Appreciate this type of reporting? Why not sign-up for the daily JWR update. It's free. Just click here.
Comment by clicking here.

© 2003, Distributed by Knight Ridder/Tribune Information Services