Jewish World Review

WWII vets get their due with a variety of events in their honor

http://www.jewishworldreview.com | (KRT) In the nation's capital, this year's will not be just another Memorial Day weekend.

Hundreds of thousands of surviving members of what has been hailed as "the greatest generation" will be descending upon the Washington area for what is anticipated to be the greatest veterans' reunion ever.

The ostensible occasion is the dedication on May 29 of the just-completed World War II Memorial on the National Mall - an event that will draw to the microphone President Bush, three past presidents, numerous civilian and military dignitaries and an array of celebrities on the order of movie star Tom Hanks, who became associated with World War II and the memorial through his starring participation in the epic Steven Spielberg movie "Saving Private Ryan."

But the chief attraction for these aging veterans will be each other, and the fact that at long last they are being remembered - in a permanent way that transcends mere movies and History Channel documentaries.

Straddling the National Mall on 17th Street NW, between Independence and Constitution Avenues, the sprawling, 7.4-acre World War II Memorial sits at the end of the Lincoln Memorial Reflecting Pool virtually in the shadow of the Washington Monument.

No one has questioned the need for the World War II Memorial. The memorials commemorating service in the Vietnam and Korea Wars were erected years before the World War II monument opened to the public three weeks ago.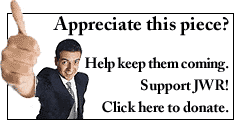 But its construction was hotly contested. Opponents objected to its location in what had been an open greensward; its original design, likened to the massive, neo-classical edifices of Nazi architect Albert Speer; and the ultimate compromise design, which was criticized for being too funereal.
Among its features is a ring of 17-foot-high casket-like upended stone tablets surrounding a memorial fountain. There are also two 40-foot-plus stone arches, each housing four eagles. Critics thought the memorial should be relocated to Arlington Cemetery.
Such notions are now irrelevant. Congress decided there should be no more delays and passed a law that virtually exempted the memorial from all federal laws, regulations and court review. The opponents were trumped by the incontestable argument that, of the 16 million Americans who served in World War II, fewer than five million remained alive. They needed their monument now.
And so they have it, and they love it. Not one World War II vet interviewed since the memorial opened has expressed any objection to it.
The more than 100,000 tickets for the May 29 "Tribute to a Generation" dedication ceremonies were snapped up last winter - largely by veterans and their families. The World War II Memorial committee has established a non-ticketed viewing area nearby on the Mall with seating for 10,000 and standing room for 30,000 more. For those who cannot be accommodated, there is always hotel room television. Both the History Channel and C-Span are carrying the ceremonies live, starting at 2 p.m. EDT.
But the ceremony is only one event in a long weekend of a great many:
Further east along the Mall, between 3rd and 7th Streets NW, the Smithsonian Institution is holding an open-air, tented "National World War II Reunion" from Thursday, May 27, through Sunday, May 30, every day from 11 a.m. to 7 p.m. EDT.
This elaborate installation includes a Reunion Hall that will serve as a gathering place for veterans and their families; two performance pavilions presenting big band, swing and other music from the World War II era; a Wartime Stories Tent, with veterans relating their experiences in the war; a more formal Library of Congress Veterans History Project Tent featuring speakers and interviews providing discourse on the war; a Preserving Memories tent offering veterans advice on preserving their letters, documents, medals, photos and other memorabilia of the war; an exhibition tent devoted to the building of the memorial; a Veterans Services tent providing information on benefits for veterans; and a Families Activities center with lots of hands-on stuff for kids.
Military weapons and equipment from the war will be on view throughout the Smithsonian area. For more information, consult the Web site at www.folklife.si.edu/CFCH/WWII/WorldWarII.htm.
Washington's MCI Center at 8th and G Streets NW is holding three "Salute to World War II Veterans" musical and narrative presentations at 2 and 7 p.m. Friday, May 28, and at 10 a.m. Saturday, May 29.
At 8 p.m. nightly through May 31, veteran actor Stephen Lang performs "Beyond Glory," a one-man show in which Lang, who played Col. Jessup in "A Few Good Men" on Broadway and Gen. George Pickett in the film "Gettysburg," relives in their own words the stories of seven Medal of Honor recipients. It's in the theater at the Women in Military Service to America Memorial at the entrance to Arlington Cemetery - just across Memorial Bridge from Washington.
The Women's Memorial, through September, is also staging "Partners in Winning the War - American Women in World War II," an exhibition illustrating the wide variety of contributions to the war made by American women. Telephone: 703-813-6209.
Washington's National Cathedral, Massachusetts Avenue and Wisconsin Avenue NW, will hold interfaith services honoring those who made the ultimate sacrifice in World War II, from May 24 through May 27 at 5:30 p.m., and at 7:30 p.m. on May 28.
Also between May 24 and May 29, the National Capitol Squadron of the Commemorative Air Force is displaying a Flying Fortress and other World War II airplanes at the Leesburg, Va., Executive Airport, 1005 Sycolin Rd. Telephone: 703-431-2288.
Artist Norman Rockwell's famous and inspiring series of wartime paintings, "Four Freedoms," will be on display at Washington's Corcoran Gallery of Art, 500 17th St. NW, through Sept. 6. Telephone: 202-639-1700.
Through October, the American Red Cross Visitors Center, 1730 E St. NW, is showing "Volunteering for Victory: The American Red Cross in World War II," an exhibition illustrating the organization's various means of facing up to the challenges of the conflict. Telephone 202-639-3300.
From May 24 through June 1, Washington's Union Station and the Associated Press are presenting "Memories of World War II: Photographs from the Archives of the Associated Press," an exhibition that includes Joe Rosenthal's immortal photo of Marines raising the American flag on Iwo Jima's Mount Suribachi. The station is at Massachusetts Avenue NE, just down from the U.S. Capitol. Telephone: 202-289-1908.
On May 27, the United States Holocaust Memorial Museum, 14th Street and Independence Avenue SW, will hold a Tribute to Veterans and Concentration Camp Liberators, which will feature remarks by Veterans Affairs Secretary Anthony Principi and presentations by service personnel who helped liberate Nazi death camps. It starts at noon. Telephone: 202-488-0400.
On the same day, at 7 p.m., the Smithsonian's National Museum of American History, 14th Street and Constitution Avenue NW, will screen "Robert Capa: In Love and War," a documentary on the life of the famous World War II photographer. Telephone: 202-633-1000.
At 7 p.m. May 28 through May 30, a walking tour of the Franklin D. Roosevelt Memorial, on West Basin Drive by the Tidal Basin, will view the war and FDR through the eyes of his pet Scottie, Fala. Telephone: 202-484-1565.
On May 30, the National Memorial Day Concert on the west lawn of the U.S. Capitol will present Ossie Davis, Amber Tamblyn, Charles Durning, Brian Stokes Mitchell and Joe Mantegna, among others, in a combination of musical works, documentary footage and real-life stories about the 1944 D-Day invasion.
There are myriad events, exhibitions, concerts and more. For more information, contact the Washington, D.C., Convention and Tourism Corp., 901 7th St. NW; telephone 202-789-7000; www.washington.org.
Every weekday JewishWorldReview.com publishes what many in Washington and in the media consider "must reading." Sign up for the daily JWR update. It's free. Just click here.
Comment by clicking here.

© 2004, Chicago Tribune Distributed by Knight Ridder/Tribune Information Services