Jewish World Review

Lawmakers seek to modernize the federal student-loan program

http://www.jewishworldreview.com | (KRT) The government's main college-loan program, which has helped millions but failed to keep pace with rising tuition costs, may be overhauled soon.

President Bush and Democratic presidential candidate Sen. John Kerry, D-Mass., agree on the need to modernize the 39-year-old federal student-loan program. While neither of their proposals is likely to affect this year's college graduates, they could mean higher interest rates for future student borrowers.

Bush and Republicans in the House of Representatives want graduates to pay higher interest rates to help assure that there's enough money for students to borrow. Kerry contends that the proposal "will do a great service to lenders, but cause great harm to students." He's offering two options: One provides student loans, and the other would pay part of a student's tuition in return for public service.

The federal student-loan program, which has helped put more than 50 million students through college, accounts for almost half of all student financial aid, but now can scarcely accommodate students' needs. While the typical cost of tuition, room and board at a state university is $10,636 per academic year, a freshman can borrow a maximum of $2,625 at this year's record low 4.25 percent interest rate. A student at private Northwestern University in suburban Chicago will pay an estimated $39,333 for the 2004-05 school year, according to the school.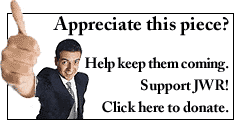 The program allows graduates to consolidate their student debts into a single fixed-rate loan with one monthly payment for as long as 30 years. As interest rates rise, the government pays banks a subsidy, the difference between the market and the loans' fixed interest rates. Recent years, however, have seen a dramatic drop in interest rates. While graduates, who've fixed their loans at higher rates, pay more, banks keep the additional profit.
Critics contend that the fixed rates are the problem, that as more college graduates rush to consolidate and interest rates rise sharply, the program could cost the government billions of dollars.
According to the General Accounting Office, the congressional watchdog, the estimated cost of student-loan subsidies will rise. For loans made in 2002, the subsidy was pegged at $650 million. For those made in 2003, the subsidy will rise to $2.1 billion because of projected interest-rate increases. The GAO projects that the program may cost the federal government $21 billion more over the next seven years.
"If we leave the consolidation loan program on autopilot, the cost could balloon, taking billions of dollars away from very-low- and middle-income students we are seeking to help," Rep. John Boehner, R-Ohio, the chairman of the House Committee on Education and Workforce, said during a hearing on federal consolidation loans in March.
Alarmed by the rising costs, Republicans propose eliminating fixed interest rates in favor of variable ones, which would require graduates to pay thousands of dollars more in interest as market rates rise to more normal levels.
Sallie Mae, the nation's leading provider of educational loans, supports the proposal.
"The question is should the taxpayers be spending money on the college graduates, who have already benefited from the program?" said Tom Joyce, the vice president for corporate communications of Sallie Mae.
Some Democratic lawmakers, such as Kerry, say the proposal accommodates lenders but ignores the interests of student borrowers. They point out that the nonpartisan Congressional Budget Office expects interest rates to rise to 6.24 percent over the next 15 years, meaning the average borrower with a $17,000 student loan would pay an additional $5,484 in interest over 15 years with a variable rate.
Ellen Frishberg, the director of student financial services at Johns Hopkins University in Baltimore, said the fixed interest rates had helped students decide to pursue graduate school or make career choices without the uncertainty of their future obligations.
"I don't understand why would we take this benefit away from students," Frishberg said.
While Democrats aren't likely to cut banks' profits out of the student-loan program in the Republican-controlled Congress, Kerry says that if elected he'll make banks compete for the right to make student loans, thereby lowering interest rates.
Robert Gordon, Kerry's spokesman, said the auction-based system could save the government $14 billion over 10 years, but he offered no further details. The savings would be used to reimburse tuition for more than 500,000 students in exchange for two years of public service in a program called AmeriCorps.
But analysts aren't sure the auction system would attract enough banks to generate lower rates. According to a GAO report, federal costs would lessen only if competition were sufficient.
Bankers second those concerns. The Consumer Bankers Association, based in Arlington, Va., whose members include most of the nation's largest bank-holding companies, contend that banks wouldn't want to invest in technology and personnel if their student-loan business would be reduced to periodic participation in loan auctions.
The political debate over the student-loan program comes in the midst of the debate over reauthorizing the Higher Education Act, which pays for the government's educational-loan programs. It was introduced by the education committee's Boehner earlier this month. While the act isn't likely to pass this year, the issue will come up again during the next presidential term.
___
To learn more about the loan consolidation program, go to the Federal Direct Consolidation Loans Information Center's Web site, at www.loanconsolidation.ed.gov.
Every weekday JewishWorldReview.com publishes what many in Washington and in the media consider "must reading." Sign up for the daily JWR update. It's free. Just click here.
Comment by clicking here.

© 2004, Distributed by Knight Ridder/Tribune Information Services