Jewish World Review

Don't fall for high-pressure sales tactics at car-rental agencies

http://www.jewishworldreview.com | (KRT) On a recent trip to Washington, D.C., a Thrifty car rental agent tried to persuade me to upgrade from an economy car to a convertible "for just $12 a day."

"No," I said. "Not interested."

"OK, $10 a day," he countered. "That's a great deal ..."

High-pressure sales tactics are pretty much expected at a used-car lot, but I hardly expected this from a car-rental agency, especially on a day when the temperature was in the 60s. When I told the agent I still wasn't interested, he attempted to sell me insurance and followed that with the prepaid refueling pitch. Then he tried to charge extra to list both my husband and me as drivers since we have different last names. A manager waived that absurd fee when we objected. We eventually got out in a compact car without spending more than we had been quoted.

David Downing of St. Paul, Minn., wasn't so lucky recently when he rented from Thrifty in Los Angeles. He agreed to the prepaid fuel option at $1.95 per gallon, which meant he could bring the car back empty. He was charged $48.75 for 25 gallons of gas.

But when the gas gauge hit empty in the middle of his trip, it had taken just 18.35 gallons to fill. Downing figured Thrifty overcharged him by $8 to $12. His complaints to the manager got him nowhere. He was told to call a national customer service number.

I shared Downing's story with Thrifty's corporate spokesman, Chris Payne, who did some research and candidly admitted the agency made a mistake.

But he backpedaled when I requested a refund for Downing. He said he hadn't actually looked up the manufacturer's specifications on the Durango. When he did, he found the tank size is indeed 25 gallons.

At that point, I called a Dodge dealership and learned that the tank holds 24 gallons. So Downing was overcharged, but not by as much as he feared.

Still, it's a good reason not to pre-pay for fuel. Payne admitted that from time to time, Thrifty makes mistakes and overcharges.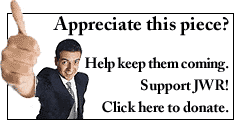 As for the pushy agents at the counter, Payne also acknowledges some agents earn commission for selling up-grades and extras at the counter, including those at the D.C. office where I was renting. "Our salespeople are not trained to hound customers," he says, "But at some locations, they do get aggressive."
That approach seems to be getting more common. "It's a very competitive market," says Marianne Sullivan, president of the Association for Car and Truck Rental Independents and Franchisees. She points out that renting a car is a retail transaction, just like buying a new television and being offered an extended warranty at an additional cost.
"The agents are trying to optimize the situation," Sullivan says. "As a consumer, you're not obligated to take part. If you feel it's not appropriate, ask for a manager."
Here are some other car- rental tips from Consumer Reports, AAA and the Better Business Bureau:
—Know your insurance coverage. Most consumers carry adequate car and homeowners insurance to cover a car rental and don't need to buy the agency's pricey policy. Your credit cards may also offer some protection.
—Don't prepurchase fuel from the agency - no refund is given on gasoline not used.
—Don't accept charges for an upgrade you didn't request. They may tell you they're out of economy-size cars and give you a mid-sized sedan instead. That's not your fault. If the agent tries to charge more, ask for a manager.
—Internet sites like Expedia, Orbitz and Travelocity are great places to compare car-rental prices, but keep in mind that those rates may not include add-on charges for additional or underage drivers, airport concession fees, tourism fees or sales tax. Ask for the total price when making the reservation.
—Compare airport car rentals to off-site rates. Extra fees at airports can bump up the rental cost by as much as 11 percent, Consumer Reports says. It might be cheaper to take a cab to town and rent there.
—Ask about cancellation policies. Most agencies do not charge a penalty for canceling.
—Stick to your reservation and return the car on time. A late return can result in your being charged for an extra day.
One additional resource that might have saved Downing and me some aggravation: the J.D. Power and Associates 2002 Domestic Airport Rental Car Customer Satisfaction Study (available at www.jdpa.com).
Enterprise ranked highest in overall satisfaction, followed by Hertz. National and Avis came out above average. Not faring quite as well were Alamo, Budget, Dollar and Thrifty.
Every weekday JewishWorldReview.com publishes what many in Washington and in the media consider "must reading." Sign up for the daily JWR update. It's free. Just click here.
Allison Kaplan covers consumer issues for the St. Paul Pioneer Press. Comment by clicking here.

© 2004, Saint Paul Pioneer Press Distributed by Knight Ridder/Tribune Information Services