Jewish World Review

In this wealthy town, cameras record every visitor

http://www.jewishworldreview.com | (KRT) MANALAPAN, Fla. — One of the nation's richest towns has decided to digitally record the license plate of every car that meanders through its small stretch of mansions on the Palm Beach County, Fla., coast and to run an automatic background check on each driver.

Strategically placed cameras will take infrared photos that record a driver's tag number. Software will automatically run the numbers through law enforcement databases and alert a 911 dispatcher if the driver is in a stolen car or is the subject of a "be on the lookout" warning.

If there's a robbery, police will be able to comb records to determine who drove through town on a given afternoon or evening. Next to the tag number, police will have a picture of the driver, taken with another set of cameras, upgraded versions of the standard surveillance cameras already in place.

Manalapan's town council authorized $60,000 in security upgrades last week after three burglaries this winter robbed residents of $400,000 in jewelry. The town averages two or three burglaries per year and residents demanded swift response, said Town Manager Gregory Dunham. The 2000 Census listed Manalapan among the nation's richest cities, with two out of every three homes worth more than $500,000.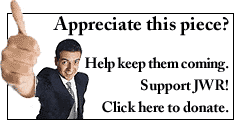 Enter the PIPS Technology camera, developed in England with a large operation in Knoxville, Tenn. PIPS is among several companies that claim their machines can capture license plate digits from cars speeding faster than 100 mph through rain, sleet, snow, darkness or fog.
Manalapan is the second Florida city that will put the PIPS equipment on a public road. PIPS Vice President Craig Cantrell said the town of Palm Beach has been testing it since December. A spokeswoman for the department declined to comment.
England's bobbies have been more aggressive, mounting plate cameras on patrol cars to scan for outlaws since the 1990s. Experts say bold and simple European tags are easier for a camera to interpret than America's busy and varied tags. The PIPS system, for example, has trouble distinguishing between states because that information may be printed lightly or not at all on the tag.
"It is a very daunting task to teach a machine to recognize numbers," said Lee J. Nelson, principal systems consultant for Electro-Optical Technologies, Inc. in Falls Church, Va.
Police Chief Clay Walker said his dispatchers will look at the plate numbers that trigger their alarm system to make sure they match the corresponding photos of the cars before sending police after them.
They'd better be right. Agencies around the country have been forced to offer sheepish apologies after misreading license plates and chasing down innocent people.
Walker says that if all goes well with the first phase - placing two cameras on a quiet road that leads to the island's "point" neighborhood - he'll put a camera directly on the A1A highway, so that everyone who passes through the busy area will be recorded.
It's one of the more extreme examples of how technology - be it a home computer, a SunPass transponder, or a cellphone - is changing the nature of personal privacy. The technology planned for Manalapan, Fla., has been in development for decades but is just emerging as a security tool in this country.
SunPass has been using license plate cameras since 1999 to make sure people pay turnpike tolls. Miami International Airport began using them in November to make sure people don't underpay for long-term parking.
Miami-Dade police are looking into using the technology but could not provide details about their plans.
"Courts have ruled that in a public area, you have no expectation of privacy," said Walker, one of 11 sworn officers who protects Manalapan's 321 residents.
Walker is no J. Edgar Hoover. He has his own concerns about the freedoms Americans gave up with the passage of the USA Patriot Act. He says Manalapan's data will be destroyed every three months and that his officers are sensitive to discrimination concerns.
Still, civil libertarians worry about the potential to put innocent drivers on an electronic lineup just because they happen to drive along the beach.
"It's just more of the Big Brother act," said Maria Laneve, 29, a bartender at Callaro's Prime Steak and Seafood, in the town's only shopping center.
Rich Wishart, a 40-year-old waiter, said, "If you're not doing anything wrong, you've got nothing to worry about."
"These people have a lot invested in this community," he added.
In Tampa, Fla.'s, Ybor City neighborhood, police installed facial recognition technology in 2001. Cameras and software were designed to match facial features of passers-by with a database of wanted persons. They scrapped the program last year after it raised the ire of privacy advocates but failed to catch a single criminal.
Every weekday JewishWorldReview.com publishes what many in Washington and in the media consider "must reading." Sign up for the daily JWR update. It's free. Just click here.
Comment by clicking here.

© 2004, The Miami Herald Distributed by Knight Ridder/Tribune Information Services