Jewish World Review

Big firms to offer plan for uninsured employees

http://www.jewishworldreview.com | (KRT) Seeking to address a growing social problem and save themselves money, more than 50 of the country's largest employers plan to band together to offer health insurance to workers who otherwise would not qualify.

The companies - including McDonald's Corp., Sears Roebuck and Co., Caterpillar Inc., Ford Motor Co. and General Electric Co. - on Monday said they could eventually offer coverage to 4 million uninsured workers and their dependents by next year.

Coverage would be offered to part-time, temporary, and contract employees as well as early retirees. Increasingly, these workers are making up a larger share of the nearly 44 million uninsured Americans.

The move comes as rapidly increasing health-care costs lead many companies to cut or eliminate medical benefits. Employers say that trend is fueling part of the problem: Health-care costs from those who cannot pay are being absorbed by those with private insurance.

With Congressional efforts to provide health benefits for all Americans stalled, analysts say private sector backing is key.

"When you have 44 million people uninsured in the nation you shouldn't stop any effort to cover some of those individuals while working on a solution for all," said Diane Rowland, executive director of the Kaiser Commission on Medicaid and the Uninsured.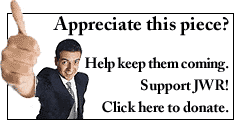 "Taking on the whole problem at once is not something that the country has demonstrated a willingness or ability to do," Rowland said.
The coalition intends to create a single pool of uninsured workers, contract workers and early retirees and then seek bids by September from large health insurance companies.
Employers hope, by creating a pool that spreads risk, to keep premiums below what workers would pay if they sought coverage individually and with fewer barriers to entry.
Workers could begin getting benefits in early 2005, according to the HR Policy Association, a Washington-based lobbying group comprised of human resources executives.
Greg Lee, senior vice president of human resources for Sears, said backers hope to create a flexible plan.
"What we want to provide is a set of affordable solutions and let the uninsured decide on what is best for them," Lee said.
Sears alone has more than 100,000 part-time employees who would be eligible for coverage under the new plan.
Nationally, there are more than 43 million Americans who do not have health insurance coverage. The numbers of uninsured are climbing particularly fast among people with jobs as companies cut back benefits, according to a 2003 U.S. Census Bureau report.
Last year's census report on the uninsured said the percentage of people covered by employer-based health insurance dropped to 61.3 percent in 2002 from 62.6 percent in 2001.
To fill coverage gaps, participating employers also will offer coverage to former workers who have exhausted their COBRA benefits - coverage extended to workers for up to 18 months after they leave an employer. It also would cover children of employees who are students but who are no longer eligible for coverage.
The plan will be designed by benefits consulting firm Hewitt Associates, which will work with employers to reduce costs by handling enrollment and other administrative duties.
Some of the nation's largest health insurers are expecting to bid to provide the coverage. They include Aetna Inc., Cigna Corp. and UnitedHealth Group, Hewitt said.
Bidders would be held to certain performance standards designed to ensure quality in helping the uninsured workers choose doctors and hospitals.
"The group is seeking guaranteed issue of some coverage benefits regardless of pre-existing conditions, and will work with the consulting firm and the health plan to streamline underwriting to cut costs," said Tom Beauregard, lead health-care strategy consultant for Hewitt.
By reaching out to the uninsured, employers hope to eventually rein in health-care costs that are climbing nearly 14 percent a year for large companies.
Uninsured workers tend to delay medical treatment and avoid lower-cost preventative medical-care services. Therefore, the uninsured often end up seeking treatment in emergency room settings where costs are high.
"We know that emergency health care is some of the most expensive health-care in the world," Lee said. "We know that this is a huge driver of costs for overall health-care spending."
Every weekday JewishWorldReview.com publishes what many in Washington and in the media consider "must reading." Sign up for the daily JWR update. It's free. Just click here.
Comment by clicking here.

© 2004, Chicago Tribune Distributed by Knight Ridder/Tribune Information Services