Jewish World Review

Businesses offer expectant parents early pictures

http://www.jewishworldreview.com | (KRT) It's Annabel Bean's first portrait.

"That's a girl. Good girl, sweetie," coos the woman capturing the keepsake.

Annabel - who has her mother's mouth and her brother's chin - sleepily nudges her chubby hand under her equally fat cheek.

Mom Missy Bean beams: "Isn't she cute?"

Annabel is undeniably adorable - and still nearly six weeks away from being born.

Thanks to some pricey, high-tech ultrasound machines, the world of children's photography has entered the womb.

But before expectant parents get out their wallets, they should know some groups like the U.S. Food and Drug Administration say getting in-utero photos isn't necessarily safe.

As part of a growing trend that targets parents willing to spend, ultrasound imaging stores like Oh Baby in West Bloomfield, Mich., are popping up in strip malls across the country.

The images produced with high-quality ink on photo-quality paper are amazingly clear and nothing like traditional two-dimensional, skeleton-like ultrasound snapshots that spit out of machines during routine medical check-ups.

Instead, with the 3-D and 4-D ultrasound versions, parents get a glimpse of a button nose or swirling hairline weeks before the due date.

At Oh Baby, portrait packages start at $180 for two 4-by-6 and 8 wallet-sized photos. For $400, customers get the deluxe package, which includes a compact disc of photos set to music.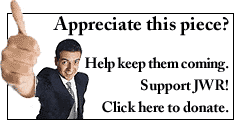 For Missy Bean, 38, of Huntington Woods, Mich., the experience was not only exciting, but relieving. Seeing Annabel helped alleviate some of her typical third-trimester concerns, she said. It also helped Bean's two children bond with their yet-to-be-born sister.
"The coolest part is the CD," she said. "My husband, kids and I watch it every night."
But not everyone is thrilled about the commercial adaptation of a 40-year-old medical technology.
The FDA is warning parents that ultrasounds, when there's no medical need is "risky business."
The agency says ultrasounds are generally safe if properly used by the medical community when information is needed about a pregnancy. However, it adds that ultrasound waves are a form of energy and that even at low levels, laboratory studies have shown they can physically affect tissue, causing jarring vibrations and a rise in temperature.
"Although there is no evidence that these physical effects can harm a fetus, the FDA says the fact that these effects exist means that prenatal ultrasounds can't be considered completely innocuous," the FDA's Web site reports.
Such unknowns were enough for Michelle Kendell of Huntington Woods, Mich., to skip even a routine medical ultrasound when she was carrying her third child two years ago.
Kendell, a chapter coordinator for the birthNETWORK - an organization that supports natural childbirth - said ultrasounds should be reserved for high-risk pregnancies.
"I didn't have a reason to have an ultrasound, so I chose to forgo it," she said. "I think ultrasounds for entertainment are inappropriate."
But not all agree with such concerns.
Dr. Ronald Strickler, chairman of Henry Ford Health System's department of obstetrics and gynecology in Detroit, said the medical community has been using ultrasound technology since the 1960s with no evidence that it's harmful.
"The FDA just takes the most conservative position possible," Strickler said. "I just don't think there is a lot of substance here.
He says as long as the stores "are using the same ultrasound technology we're using, I wouldn't have a problem with it," he said.
The machines are similar to those found in many area hospitals. However, in hospital settings, the machines are generally reserved for more complicated medical diagnosis. Moms with normal pregnancies rarely get the high-tech ultrasounds at routine check-ups.
Bean said her doctor was the first person she called when she received an Oh Baby gift certificate from family.
"My doctor said it was absolutely fine," she said.
At Oh Baby, owners Sy Freilich and Barry Notarius invested $80,000 in their ultrasound machine and thousands more in the spa-like facility that opened between a clothing store and yoga studio in March.
The entrepreneurs hope to turn a profit during their first year of business and possibly add two or three more metro Detroit sites soon.
They also take lots of precautions with customers.
At Oh Baby, moms must be under the care of a medical professional, get permission from their doctor or midwife and have already had a medical ultrasound. Moms must also be between their seventh and eighth months of pregnancy. Freilich said this is when a little body fat is present, but it is still surrounded by enough amniotic fluid to make for a good photo.
In addition, only certified sonographers, many moonlighting from area hospitals and clinics, perform the ultrasounds at Oh Baby. The sonographers are not allowed to give any medical information. If a problem is detected, the ultrasound is stopped, and the doctor is called.
It's where memory-making is confused with medical diagnosis that some professionals get concerned.
Susan Greenlee, a certified nurse/midwife with Metro Partners in Women's Health in Livonia, Mich., said she worries some moms might forgo standard medical care once they have a 3D ultrasound.
Or worse, if troubles are detected, Greenlee wonders whether the store staffs would be prepared to handle the distressing situation from a counseling standpoint.
"I have doubts about the whole thing," she said.
Bean said she was completely comfortable getting her Oh Baby photos and she doesn't suspect seeing her daughter will take anything away from the big birth day in June.
"I still don't know the color of her eyes or her hair," she said, rubbing her ever-growing tummy.
"I'm just even more excited to meet her now."
Every weekday JewishWorldReview.com publishes what many in Washington and in the media consider "must reading." Sign up for the daily JWR update. It's free. Just click here.
Comment by clicking here.

© 2004, Detroit Free Press Distributed by Knight Ridder/Tribune Information Services