Jewish World Review

Canadian clinics cutting off drugs for Americans

http://www.jewishworldreview.com | (KRT) Canadian medical clinics are quietly informing American patients they will no longer help them obtain prescription drugs, after stern warnings from a major insurer that doctors who are sued by Americans won't be covered.

The move threatens to restrict access to cheaper drugs purchased by hundreds of thousands of Americans who visit Canadian clinics or buy online from Canadian pharmacies.

The medical licensing board in British Columbia has long held that doctors who write prescriptions for patients without having a legitimate "doctor-patient" relationship are operating unethically and could be sanctioned.

But more recently, the organization that insures the vast majority of Canadian doctors has gone a step further, warning that if doctors continue the "risky activity" of rewriting prescriptions for American patients, they'll be on their own in the event of a lawsuit.

"The American system has a reputation for being litigious - people are ready to sue for everything," said Dr. Morris VanAndel, head of the British Columbia licensing board, called the College of Physicians and Surgeons.

In February, the Canadian Medical Protective Association, a "defense union" based in Ottawa that insures about 95 percent of doctors in Canada, issued a strongly worded directive spelling out the insurance limits, making it clear the prohibition applied to "Internet prescribing" as well.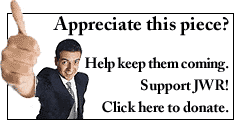 In the directive, Dr. James Sproule of the association said licensing boards expect doctors prescribing medication to take a history, perform examinations, diagnose, obtain consent and assure follow-up, as well as keep an appropriate medical record.
Canadian law requires prescriptions filled in Canada to be written by a Canadian-licensed doctor. Typically, Americans who buy drugs from Canada have their U.S. prescriptions rewritten by a Canadian-licensed doctor.
Industry studies estimate that Americans are spending around $800 million a year on drugs from Canada.
Until recently, some clinics were able to obtain private liability insurance, VanAndel said, but that has become more difficult. "Insurers are becoming leery of this whole thing," he said. "A physician prescribes a drug for a patient they've never seen, the drug causes a significant problem ..." The licensing board has said such practices violate medical ethics.
For a doctor facing a lawsuit, "it's an indefensible position," VanAndel said, and an injured patient could essentially "write your own check." However, he said, he wasn't aware of any lawsuits by American patients against Canadian doctors for medication complications or errors.
News that Abbotsford Village Medical Clinic outside Vancouver would no longer fill his prescriptions caused some consternation for West Seattle resident Don Harvey.
"It's put me in a position of having to scramble, because I certainly can't afford the drugs (in the U.S.), but I can't afford to be without them," said Harvey, 53, a heart patient who has no prescription coverage. He calculates that getting his prescriptions filled at pharmacies here would cost about $4,500 a year. In Canada, he can receive the same drugs for about $1,900, he said.
Cindy Dunlop, office manager for Abbotsford Village, said the clinic is still informing American patients it can no longer write prescriptions for them. She said other clinics in the area are taking similar steps; at least four told Harvey they could not help him.
"We would rather not have to do that. ... But we essentially weren't covered," Dunlop said. "It was simply from a business standpoint."
The clinic typically sees about 120 patients a day, she said, and Americans were seen in person. Her clinic decided, after "further clarification" from the Canadian medical association, that seeing American patients in person would not protect the clinic in a lawsuit, she said.
DoctorSolve, a Surrey, B.C.-based business that opened in 2001 to serve U.S. customers, stopped seeing patients in person more than a year ago, said Dr. Paul Zickler, the co-founder. He said all of its American patients now get prescriptions by phone, fax or mail, signed by Canadian-licensed doctors around the world.
"A lot (of the doctors) are covered by insurance where they are residing," he said, and others are covered by the pharmacies that provide the drugs. Some Canadian-licensed doctors living in the U.S. see patients there and fax prescriptions to Canadian pharmacies.
Although DoctorSolve has no plans to change its practices, Zickler said, the liability issue is big and has scared off most Canadian-licensed doctors. "It doesn't mean the College (of Physicians and Surgeons) is right," he said. "Up until now, no one has wanted to challenge them in terms of taking them to court."
DoctorSolve had private insurance, he said, but "that is no longer available" due to shrinkage in the industry after the Sept. 11, 2001, attacks in the U.S.
Although there appear to be differences in interpretation, the Canadian association's directive "really puts physicians in a very uncomfortable position," Zickler said.
"Ethically, I think (rewriting prescriptions) is the right thing to do," he said, noting that many seniors have trouble affording prescription drugs.
VanAndel said his agency isn't sympathetic to that argument. "Our response to that is it isn't the responsibility of the Canadian health system to solve that problem by compromising the physicians' professional standards," he said. A doctor receives 10 to 12 years of training to develop expertise in diagnosis and treatment, but that is wasted on a professional life consisting of simply rewriting prescriptions from American doctors, in his view.
"You're not making your expertise available - you're selling your signature for a price," he said. "I won't own this quote, but someone called it `professional prostitution.'"
In fact, some doctors who rewrite prescriptions can collect as much as $4,000 a day, he said. "The altruism and doing this all for the goodness of their hearts and for the seniors in the U.S. becomes a little hard to swallow," he said. "In our discussions with them, we've said, `If you feel so strongly about it, why don't you do it for free?'"
VanAndel said his office would initiate "an action" against a British Columbia-licensed physician rewriting American prescriptions without a proper doctor-patient relationship, even if that doctor were located outside Canada.
No B.C.-licensed doctors have lost their licenses over the issue, VanAndel said, "but there have been reprimands. ... In fairness to the individuals, by the time we start waving our big stick, they take it seriously and cease and desist."
He said the licensing agency sent out a notice last year informing doctors any "grace period" was over. "This college and colleges across Canada have said prescribing for patients you have no knowledge of and have not seen is considered unethical," he said. "We will sanction."
The action by the CMPA comes after some American pharmaceutical companies have put the squeeze on Canadian pharmacies, cutting off Internet pharmacies or distributors who supply them.
At the same time, U.S. government officials appear to be backing off efforts to block drug imports. Health and Human Services Secretary Tommy Thompson said earlier this month he would advise President Bush not to oppose the imports.
Every weekday JewishWorldReview.com publishes what many in Washington and in the media consider "must reading." Sign up for the daily JWR update. It's free. Just click here.
Comment by clicking here.

© 2004, The Seattle Times Distributed by Knight Ridder/Tribune Information Services