Jewish World Review

Food industry, government battle over bioterrorism protection

http://www.jewishworldreview.com | (KRT) Since Sept. 12, 2001, the food industry and government regulators have been battling over how to protect the nation's food supply from bioterrorism.

A compromise appears near, but questions remain over whether the new rules could stop terrorists from contaminating food or help the government control an attack if one occurred.

The top bioterrorism official at the Food and Drug Administration said the regulations are designed to do both and are a considerable improvement over the limited authority the agency had before the Sept. 11, 2001, terrorist attacks. Prior to Sept. 11, the FDA did not have access to records about contaminated food even if it was killing people.

A recent government report says more change is still needed. It calls for a complete dismantling of the food safety system.

"A federal food safety system with diffused and overlapping lines of authority and responsibility cannot effectively and efficiently accomplish its mission and meet new food safety challenges," the General Accounting Office, the investigative arm of Congress, wrote in a March 2004 report. "These challenges are more pressing today as we face emerging threats such as mad cow disease and the potential for deliberate contamination of our food supply through bioterrorism. Therefore, fundamental changes are needed."

After Sept. 11, the federal government saw the need for better security of the U.S. food supply.

Rules requiring food makers to register with the government, give notice before importing foodstuffs and keep records of where food traveled were included in the Bioterrorism Act of 2002. The act also gave the FDA the ability to detain food if contamination was suspected.

Many in the food industry resisted the four new regulations, saying they would be costly to comply with and time consuming.

After several revisions, trade associations and several local food manufacturers now say the rules will cost time and money, but are palatable.

Two of the new rules - registration and prior notice - will be fully enforced this summer. The two others will be finalized at the end of this month and enforced sometime after. It has not yet been announced when.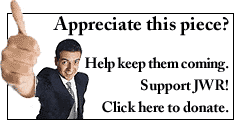 Cindy Bauman, manufacturing manager at St. Louis-based coffee maker Ronnoco, said that aside from registering online with the FDA, the company hasn't needed to make any other changes.
"As far as knowing where batches are coming from and where they're going ... That's something we've always done just for our own product quality," Bauman said.
To save on administrative tasks and customs hassles, Ronnoco buys mostly from import houses, not foreign coffee growers.
The import houses are seeing some delays, particularly because of additional paperwork, Ronnoco coffee buyer Robert Carpenter said. But, he said, those slowdowns have yet to move up the production chain.
Specialty ingredient maker Custom Industries has its corporate headquarters in St. Louis, a production facility in Ste. Genevieve, Mo., and a production facility in Toronto.
Chief Executive Dale Musick said some of the changes have been a nuisance. For example, the Web site to give the FDA prior notice of imports was down for the first few days, making it impossible to comply.
But overall, he said, the process has gone rather smoothly.
For Musick, the bigger concern is whether the new regulations will prevent a bioterrorism attack. The maker of decorative sprinkles and flavor bits for pancake mixes and baked goods has gone farther than the rules, Musick said. Custom Industries is wrapping its pallets in new shrink-wrap with its logo, taking photos of its loads and locking its trucks whenever possible.
He said new FDA regulations seem to tell terrorists how to look like they're following the law and avoid detection.
"Do I think it's accomplishing what it was intended to? No," Musick said. "Anybody who was following the law was not the problem anyway."
Added Beverly Hickey, Custom Industries' vice president of product development and product assurance, "It's almost making it easier for the bad guys."
Several food industry experts say the new regulations could not stop a terrorist attack and they were never supposed to. But, they said, the regulations give the FDA a foundation of laws to work with, and better systems of tracking and communication should an attack occur.
"It's intended only to let the government know where the food supply is and where it's going," said Neal Fortin, an adjunct professor at Michigan State University's Institute of Food Laws & Regulations. "You want to be able to respond fast and do containment fast. It gives the tools to go back and trace things back."
He described the laws as an "imperfect, but rational approach to a very large problem."
"One of the things that's so terrifying about the concept of bioterrorism is there really is no way to prevent all the risk," Fortin said.
The new rules will allow regulators to fuse the information they receive from food makers with intelligence from the CIA and other agencies, said Bob Lake, director of regulation and policy at the FDA's Center for Food Safety and Applied Nutrition.
"This enables us to do our job more intelligently than if we were flying blind," Lake said.
There had been discussion about enacting similar rules for years, he said, but some faced resistance from the industry.
"Some of these ideas had been talked about in the past because they do have value for general food safety services," Lake said. "But, it's like a lot of other things, the impetus to make it happen comes after a big event."
In the past, much of the registering, record keeping and product recall in the food industry was on a voluntary basis. There was no official list of food manufacturers and importers and no standard method of record keeping, or tracking food as it moved from the farmer to the manufacturer to the retail shelf.
"A lot of what the industry is saying is true - the voluntary system works extremely well," Fortin said. "But it fails occasionally, that's what they're not saying."
Regulation in the food industry always has been reactive and scattered rather than orderly and forward-looking, said Tom Wilson, an associate professor in the University of Missouri- Columbia's food science program. He cites the number of overlapping agencies regulating the industry and the lack of a coordinating body as examples.
One of the reasons is the system emerged piecemeal, typically in response to a crisis, the GAO's director of natural resources and environment, Lawrence J. Dyckman, told a Congressional subcommittee.
In his report, Dyckman points out the current system is based on more than 30 laws administered by 12 agencies and 50 interagency agreements designed to govern the overlapping responsibilities.
"Given the risks posed by new threats to the food supply - be they inadvertent or deliberate - we can no longer afford inefficient, inconsistent and overlapping programs and operations in the food safety system," Dyckman said.
The GAO is recommending the creation of a single food safety agency to administer a uniform, risk-based inspection program. In his testimony, Dyckman said such an agency would provide synergy and economies of scale as well as more focused efforts to protect the food supply.
The GAO has written several reports criticizing how food safety resources are distributed, Lake said.
"Those of us who work with the other agencies a lot feel that things work out pretty well even if some people outside the government don't really understand how that works," Lake said.
Every weekday JewishWorldReview.com publishes what many in Washington and in the media consider "must reading." Sign up for the daily JWR update. It's free. Just click here.
Comment by clicking here.

© 2004, St. Louis Post-Dispatch Distributed by Knight Ridder/Tribune Information Services