Jewish World Review

Billionaire takes flight back in time with warplane collection

http://www.jewishworldreview.com | (KRT) ARLINGTON, Wash. — Over the past several years, billionaire Paul Allen assembled an extensive collection of vintage aircraft few people knew about.

While his collections of rock `n' roll and science-fiction memorabilia spawned two high-profile Seattle museums, Allen has largely kept his collection of warplanes out of the public eye.

Working quietly in unmarked hangars at Arlington Airport and elsewhere, Allen employees meticulously restored many of the aircraft to exacting standards. Rare World War II and World War I planes - some that many veterans of the conflicts had never seen - were rebuilt and returned to flying condition.

But the Microsoft co-founder will soon end the secrecy by opening his Flying Heritage Collection to anyone willing to pay $20 to view a Nazi V-1 "buzz bomb"; a P-51D Mustang, one of the United States' most storied warplanes; Japan's lethal Zero Fighter; or a Vickers-Supermarine Ltd. Mk.VC Spitfire, the backbone of British air defense against attacks by Nazi bombers.

Starting April 30, Allen will begin allowing tours of no more than 15 people, on a reservation-only basis. The funds generated by the tour will be used for care and maintenance of the collection.

"There's an elegance to the planes," Allen said during a preview at the Arlington Airport. "That was an era when the technology leaped ahead. That was a watershed period."

Judging by the buzz the collection has generated, the Flying Heritage Collection may find a large audience.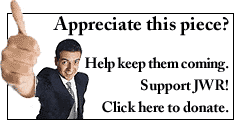 "They've got airplanes here you can't see anywhere else in the world," said Ed Maloney, founder of the 47-year-old Planes of Fame in Chino, Calif., the West Coast's first air museum.
"I think it's fabulous," added Bruce McCaw, chairman of the board of directors of the Museum of Flight in Seattle. "It's a terrific collection."
Think Experience Music Project, only instead of guitars and Elvis Presley records, the subject will be the implements of aerial warfare before the advent of supersonic flight.
Allen said his interest in aircraft dates to his Seattle childhood when he spent "endless hours" assembling model airplanes. Allen estimates he built 100 models, including replicas of the Mustang and Spitfire now in his collection.
Allen also recalled the stories told by his father of being in England during the war and listening to the engines of V-1s flying overhead and then cutting off before they began their dives onto targets.
"I wish I was a pilot, but I'm not," Allen said.
The detail and the length to which authenticity was maintained are impressive.
The paint used for insignias on the North American Aviation P-51D Mustang was mixed from the original formulas used during World War II. The plane even has the original maps used by its pilot, Lt. Harrison "Bud" Tordoff, now 82.
A Curtiss Wright P-40C Tomahawk in the collection was shot down in Russia and lay undisturbed until 1993, when it was discovered on the tundra near Murmansk. It bears the bullet holes that brought it down. The plane, with its trademark shark's-teeth paint job made famous by the "Flying Tigers," is the only known P-40C in the world that's in flying condition.
A Russian Polikarpov U-2/P0-2 is the same flown in World War II by the first women to fly in tactical combat. They often flew more than 1,000 missions each and were nicknamed "Night Witches" by the Germans.
A Fiesler Fi-103/V-1 "Buzz Bomb," built in Germany in 1945, was the world's first cruise missile, launched at England from hidden, portable ramps along the occupied French coast.
The Fi-103 in Allen's collection was manufactured by slave labor from Buchenwald Concentration Camp at the Nordhausen munitions factory inside the Harz Mountains in Germany.
A Fiesler Fi-103R Reichenburg resembles the unmanned V-1, only it has a cockpit. Intended to solve the guidance problem that plagued the unmanned V-1s, the plane was to be flown by a pilot who would bail out before impact. Some 70 German pilots were trained to go on what was considered a suicide mission, although none were sent.
"This is very, very, very rare," Jeff Thomas, who works as a consultant for the Flying Heritage Collection, said of the Fi-103R.
The level of authenticity of each aircraft is graded on a scale up to 100 percent. For example, the display for a World War I-vintage 1918 Curtiss Wright JN-4D Jenny notes that the thread count in the cotton used to cover the aircraft's wings is precisely the same as when the plane was built.
The engine gets a 95 percent rating because, in the interest of safety, it has two magnetos for ignition instead of one like the original. Kurt Peterson, collection project manager, said the intent is to share that sense of history with the public.
"We had very ambitious plans to do a huge flying museum," said Allen, who explained that the concept evolved into a smaller collection of planes restored to the highest level of authenticity and capable of flight.
The exact plans were closely held, Allen said, partly because even he didn't know what course would be followed. "We just had to decide which way we were going to go," he said.
Thomas noted that most of the planes were "quietly acquired" over the past two or three years, partly to keep them from being sought by other buyers and to avoid the publicity attached to Allen's name.
To Thomas, an American Airlines pilot and vintage-aircraft restoration specialist who was recruited by Allen in 1998, the display provides a "revolving door" to history, a place where it's possible to gain perceptions about how events happened in a setting that's virtually unduplicated.
"A lot of the lessons are about courage and teamwork and loss," said Thomas.
Peterson, who took over the Flying Heritage Collection two years ago, has a background in business and worked on such projects as the Seahawks Stadium in Seattle for Allen's chief corporation, Vulcan. The collection has about 30 aircraft, though not all are on display.
Restoration continues on numerous planes, including the last known surviving Boeing B-17 to be built in Seattle. Parts of that plane, including gun turrets and wing panels, are on display.
Gear similar to that worn by World War II fighter pilots. Inside the pouch is a parachute.
Also being restored is a Nakajima 16M5-52 Zero-Sen, Japan's prime fighter plane in World War II. Another Zero, built in Japan in 1944, is on display in unrestored condition.
A key aspect of the collection - Allen and Peterson are careful to not call it a museum - is that the planes will be "exercised" about four times a year. During the summer, hangar doors will be open and visitors will be able to peer inside, seeing the planes as they're prepared for takeoff.
Peterson said he doesn't know how many people might want to see the displays. Hours are being restricted to two days a week but could be expanded if there's enough demand.
"Me, personally, I think the demand will be there," he said. "If there's overwhelming demand, we'll accommodate that interest as we go along."
Thomas added, "We're a product of our past. This is kind of like a time machine."
___
These are the aircraft on display in the Flying Heritage Collection:
_Vickers-Supermarine Ltd. Mk.VC Spitfire, built in England in 1940.
_Polikarpov I-16 Type 24 Rata, built in Russia in 1939.
_Curtiss Wright JN-4D Jenny, built in the United States in 1918.
_North American Aviation P-51D Mustang, built in the United States in 1945.
_Polikarpov U-2/PO-2, built in Russia in 1943.
_Curtiss Wright P-40C Tomahawk, built in the United States in 1941.
_Fiesler Fi-156-C2 Storch, built in Germany in 1943.
_Fiesler Fi-103/V-1 "Buzz Bomb," built in Germany in 1945.
_Fiesler Fi-103R Reichenburg, built in Germany in 1945.
_Grumman F6F-5 Hellcat, built in the United States in 1945.
_Boeing B-17E "Flying Fortress," built in the United States in 1942; in restoration, with some parts of plane being shown.
_Nakajima Ki-43-1b Hayabusa, built in Japan in 1942.
_Nakajima 16M5-52 Zero-Sen, built in Japan in 1944, on display in unrestored condition.
Every weekday JewishWorldReview.com publishes what many in Washington and in the media consider "must reading." Sign up for the daily JWR update. It's free. Just click here.
Comment by clicking here.

© 2004, The Seattle Times Distributed by Knight Ridder/Tribune Information Services