Jewish World Review

Shifting wants of travelers to permanently change airline industry

http://www.jewishworldreview.com | (KRT) Gerald Grinstein is chief executive officer of Delta Air Lines, but when his grown son needed to fly last-minute to Seattle recently, the younger Grinstein took JetBlue.

Speaking to analysts this month in New York, Grinstein said "my traitor son" flew the competition because it was cheaper - $400 cheaper. And every seat on JetBlue has 24 channels of live television.

His Grinstein's son "sat in the middle seat and surfed TV all the way and thought it was a terrific experience," Grinstein said.

Delta's CEO said the affair made him realize that travelers are interested in great service at low prices - and that nothing else matters to them anymore.

"From my perspective it's a fundamental change, and it's a permanent change," Grinstein said. "This business will never be the same."

And neither will Delta.

Delta, the world's third-largest airline, has lost billions of dollars since 2001 and faces an uncertain future unless it can find a way to make money on cheaper fares.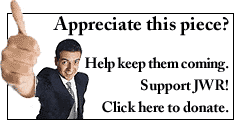 "They're in danger, but I don't think they're in mortal danger," said Alan Bender, an economist with Embry-Riddle Aeronautical University.
Delta can survive, but it needs to cuts costs, especially labor costs, he said.
It has eliminated 16,000 jobs in recent years, but Grinstein said it can't compete with low-cost rivals such as JetBlue unless it persuades its pilots to work for a lot less money.
"If we cannot get our costs down, we cannot survive in this marketplace," he said.
With negotiations in a holding pattern, Grinstein is taking his case to the pilots and their families at a series of meetings in hub cities such as Atlanta and Cincinnati.
He said his remarks to the pilots will be "very blunt, they will be very provocative, and my hope is they will shed the light of realism on what pilots expect and what it means to their careers."
Delta's pilots are among the highest paid in the industry, he said.
If the airline paid its pilots the same wages as those at American Airlines, it would cut spending by $746 million a year, and if Delta paid the same as Orlando-based bargain-price carrier AirTran Airways, it would save upward of $1 billion, Grinstein said.
Delta's pilots union has offered some concessions, but Grinstein says it hasn't offered enough.
Union spokeswoman Karen Miller said it appreciates the airline's dilemma. She wouldn't discuss details of the pilots offer but said "there's still a wide gap in the contract talks."
A Delta spokeswoman said Grinstein, a 16-year member of Delta's board, has declined to speak with reporters since becoming chief executive Jan. 1. His presentation March 2 at the J.P. Morgan 2004 Airline Conference in New York has been one of his only public appearance since taking over the company.
When it comes to the pilots union, Grinstein has "a tough row to hoe," said Jon Ash, an airline industry consultant.
Delta doesn't need a slight decrease in pay or benefits, said Ash, managing director of Global Aviation Associates in Washington. "We're talking 25, 30 percent that Delta needs" through a combination of lower pay, fewer benefits and greater productivity.
Delta's pilots aren't obligated to negotiate changes in their labor contract until May 2005, so persuading them to accept cuts now will be difficult, Ash said.
The pilots union couldn't provide figures comparing Delta's pay with that of the nation's other conventional airlines. But last year, salaries and related costs for all employees totaled $6.3 billion, or 45 percent of Delta's operating expenses.
That was a key reason Delta's operating costs were so much higher than those of its bargain-price competitors.
Delta's operating cost, measured in the average cost of flying one seat a distance of 1 mile, was 10.48 cents. By comparison, JetBlue's operating cost was 6.08 cents a mile.
Delta, like practically every conventional airline, has lost money and market share over the past several years as a growing number of travelers have abandoned them in favor of low-cost competitors such as JetBlue.
Since 2001, when a recession and the Sept. 11 terrorist attacks combined to keep travelers on the ground and closer to home, the industry has lost billions of dollars - and is expected to lose billions more this year.
Delta has avoided bankruptcy - unlike two of its largest competitors, United Airlines and US Airways - but it has lost $3.3 billion since 2001 and is expected to lose still more money in the coming year.
Only a few years ago, Delta and other traditional airlines were soaring high, viewing their bargain-price competitors as just so much rough air. But since the recession and terrorist attacks, passengers on key routes have learned they can save money by shopping online and flying low-cost carriers.
And they've learned that cheap doesn't always mean chintzy.
Southwest, the country's largest discount airline, still doesn't assign seats, but most other low-cost carriers do, and some offer extras that haven't made it into the fleets of most conventional airlines.
Frontier, like JetBlue, offers live TV, while AirTran is adding 100 channels of satellite radio.
And more low-cost competition is coming.
Virgin just hired Delta's president to oversee the start-up of a new discount airline to begin flying in early 2005, while Atlantic Coast Airlines, which provides regional service for Delta, has announced plans to transform itself into a low-cost carrier called Independence Air.
Discounters are a threat to most traditional airlines, but Delta is especially vulnerable to the competition, Grinstein said. "We're just south of 70 percent exposed," particularly in the East.
Delta is the only airline with direct service from Orlando to Salt Lake City, for example, but it competes with American and Continental as well as low-fare carriers JetBlue and Spirit on routes to metropolitan New York.
Such low-fare airlines show no signs of losing altitude.
"At the moment, they're over 20 percent of the market," Grinstein said. But they could account for about 40 percent within five years, Ash said.
Last spring, Delta responded to the growing competition by launching a low-fare, upscale brand called Song.
But Delta has released few details about Song's financial performance, and Grinstein said the airline is under review.
"I understand fully what a fighter brand is, and that you sometimes have to make an economic investment in order to hold off competition," he said.
"That makes a lot of sense to me, but there's always a question of the price you're willing to pay."
Still, Grinstein said, he's confident the company can pull out of this slump.
"We've got to get at that balance sheet, and my view of that is the only way to really get it down is to earn our way out of it," he said. "It's not going to be any quick answer other than the old-fashioned way of doing it."
Every weekday JewishWorldReview.com publishes what many in Washington and in the media consider "must reading." Sign up for the daily JWR update. It's free. Just click here.
Comment by clicking here.

© 2004, The Orlando Sentinel Distributed by Knight Ridder/Tribune Information Services