Jewish World Review

More seniors volunteer to help abroad by joining the Peace Corps

http://www.jewishworldreview.com | (KRT) Cynthia Fain was first stirred to join the Peace Corps as a high-school student in the 1960s. But her desire to help folks abroad had to take a backseat to college, motherhood and career.

Now, at 55, the grandmother of three has finally joined the volunteer service. Last Wednesday, the resident of North Richland Hills, Texas, headed to Vanuatu - a small group of islands in the South Pacific - to serve as a business adviser. Her aim is to increase the capacity of rural cooperatives and improve services.

"I think it will be the icing on my cake of life," said Fain, who didn't know the country existed until she received her assignment. Earlier this week, she packed and put her document-retrieval business in the hands of an acquaintance. She will be out of the country for about two years and plans to rent out her house while overseas.

Fain is part of a recent nationwide trend: Increasing numbers of seniors are volunteering to help abroad by joining the Peace Corps.

In the 1960s, the number of older volunteers in the field averaged about 1 percent, according to the corps. That number has risen to 6 percent, with 452 volunteers working around the world. The oldest is 84, according to a 2004 Peace Corps fact sheet.

"I want to go for the experience," Fain said.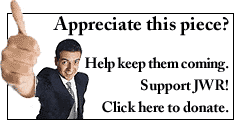 Seniors say they are proud to break the Peace Corps stereotype. Just because they aren't 20-something recent college grads doesn't mean they don't have plenty to offer. They tout life experience, careers and skills - important assets in countries such as Panama, China and Romania.
"There is no upper age limit for the Peace Corps," said Judy Frey, a recruiter in Dallas who worked for the corps in China when she was in her 60s.
Merry Blount, 52, of North Richland Hills signed up and is awaiting details on her assignment in Romania. Blount, a business partner and friend of Fain, said the assignment will put her years of teaching, business experience and work in software development to good use.
"I think this will be a capstone of my careers," said Blount, who leaves this summer. Blount said her friend's dream rubbed off on her.
More than 170,000 Americans have served in 137 countries since President Kennedy created the Peace Corps on March 1, 1961. The organization has 7,533 volunteers in 71 countries developing self-sustaining projects in agriculture, business, education and health. Service is a 27-month commitment.
Volunteers are sworn in after receiving language, technical and cross-cultural training. The Peace Corps pays for travel to and from the host country and provides a modest salary that covers expenses, according to the agency.
While serving, volunteers receive complete medical coverage. They earn 24 vacation days a year, and at the end of their service they are given $6,075 to help them shift back into U.S. society.
Frey said she's working to recruit more seniors in the Peace Corps.
"You may be retiring, but that doesn't mean you are dead," Frey said.
Irene Allred, 63, of Springdale, Ark., said that joining will enable her to continue working in nursing, a field she's been in since graduating from high school. In early July, she heads to Jamaica, where she will help at-risk youths, educating them about HIV-AIDS.
"I just want to continue what I love to do," she said.
The decision to join the Peace Corps can send shockwaves through the families of seniors. Fain's mother, Pat McElroy of Broken Arrow, Okla., said she didn't realize her daughter still entertained the urge to join. She said she's filled with a mother's worry. Plus she, too, had to learn where Vanuatu is.
"On our globe, it looks like a little fly speck," she said.
While Fain is helping people in the South Pacific, her parents, three grandchildren and 31-year-old daughter will remain in the United States. Her son, Adam Fain, 29, is an Army captain serving in Iraq.
Fain said the volunteer work will be somewhat therapeutic for her because being overseas will keep her from worrying about news from Iraq every day.
Still, she has fears. Sea snakes, parasites and not knowing the native language, Bislama, are top concerns. She also wants to assimilate into Vanuatu culture and not be seen as "an ugly American."
"I'm scared to death," she said. But her voice filled with excitement as she added: "I'm looking at it like something from the movie `African Queen.' "
(ONLINE: www.peacecorps.gov )
Every weekday JewishWorldReview.com publishes what many in Washington and in the media consider "must reading." Sign up for the daily JWR update. It's free. Just click here.
Comment by clicking here.

© 2004, Fort Worth Star-Telegram Distributed by Knight Ridder/Tribune Information Services