Jewish World Review

Overhaul of SAT college-admissions test concerns students, parents, schools alike

http://www.jewishworldreview.com | (KRT) Being a teenager has just gotten tougher: They're messing with The Test.

Taking the SAT college-entrance exam, which is already freighted with portent and pressure, will require students to write an essay beginning next year.

Today's high school sophomores - the graduating class of 2006 - will be the first to take the new SAT next spring.

"It kind of feels like we're the experiment," said Monique Washington, 15, a sophomore at Cheltenham High School in Wyncote, Pa. "It scares me a little bit. I guess we're setting the new standard."

Along with the essay, the retooled test will include more reading comprehension, a multiple-choice section on grammar, and more advanced math (Algebra II instead of Algebra I).

Gone will be the infamous analogies (boat is to regatta as car is to race).

It'll be scored on a scale of 2,400 instead of 1,600 points and will take 45 minutes longer than the current three hours.

Although the new test is nearly a year away, it's been the topic of discussion and planning among colleges and high schools, tutors and guidance counselors - as well as among some students and parents.

The changes were made, test-makers say, to bring the SAT more in line with school curriculums and improve student writing.

Critics question, however, whether monetary, not scholarly, concerns inspired the alterations, which come as a growing number of colleges are relying less on standardized tests as the most accurate predictor of student performance.

Ultimately, for the 2.2 million students who will take the test, the change won't be easy.

"The poor kids in the first class to take it will be nervous," said Carol Lunkenheimer, dean of undergraduate admissions at Northwestern University. "They'll be saying, `Woe is me - why is my class the one taking this exam?'"

___

In a world where people are always looking for an edge, some parents and students are already strategizing about the new SAT.

For those who perceive the current test as easier than the new one, "debate is raging full-scale" over whether the class of `06 should take both the old and the new SATs, said Cigus Vanni, guidance counselor at Cherry Hill High School West in Cherry Hill, N.J.

Students typically take two SATs - one in the spring of junior year and one in the fall of senior year - according to the College Board, which owns and administers the test. If that's the case, then students from the class of `06 would not take the current SAT.

And that, said Vanni, would be a mistake.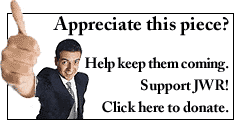 "My son's a 10th grader, and I absolutely am going to have him take the old test along with the new," Vanni said. "I'm not sure he'll be as strong on the grammar and writing on the new test."
Over the last 15 years, Vanni and others say, most public schools have de-emphasized grammar. "It hampers kids' ability to write," he added.
Dan Jones, a 16-year-old sophomore in Vanni's school, agrees. "I want to take the old one," he said. "I'm a math kid and would do better without the essay."
In the past, colleges have customarily accepted students' best scores, regardless of how many times they took the SATs. But many colleges don't yet know whether they will accept scores from both tests.
Educators and SAT tutors say many of the 1,600 colleges that require SATs will probably insist on the new test. "Why focus on something that's obsolete?" asked Marvin Sills, director of admissions at Rowan University.
Lee Stetson, the director of admissions at the University of Pennsylvania, said the university would "give consideration" to high scores from the old test but still would require the new one.
Jon Zeitlin, general manager of precollege programs for Kaplan Test Prep & Admissions in New York, said a Kaplan survey showed that roughly 60 percent of schools would accept new and old tests, 10 percent would require only the new test, and the remainder were not sure.
For certain, the schools in the University of California system will accept results of the new SATs only.
___
Dissatisfied with the academic caliber of freshmen, former University of California president Richard Atkinson threatened to stop accepting the SAT if the College Board didn't change it. He said he would rather develop new ways of evaluating students than use the current SAT. Atkinson wanted the exam to become more a measure of learned knowledge and less an aptitude test, educators say.
Robert Schaeffer, a director of the nonprofit National Center for Fair and Open Testing - and a major SAT critic - said that because 13 percent of the SATs in the United States are given in California, the College Board "very quickly overhauled" the exam, for fear of losing a huge set of clients.
"We believe the board cynically packaged the new SAT writing test and would not have introduced it" if they hadn't bee threatened, he said.
Similarly, Laura Skandera Trombley, president of Pitzer College, a small private school in Southern California, said she suspects the board was "more interested in protecting its market share than in creating significant reforms ... . We are talking about a great deal of money."
Taking the new SAT will cost students $10 to $12 more than the current $28.50. This, Schaeffer said, will bring the College Board additional millions.
Ultimately, he said, the writing test constitutes a "cosmetic change" and does not answer all of California's complaints.
Brian O'Reilly, executive director of information services for the College Board, acknowledged that California exerted influence. "Did it affect us when Richard Atkinson, as head of the largest public system in the country, said he did not like aspects of the test? Of course it did," O'Reilly said. "He complained about the product, and (we) would have been foolish to not pay attention."
O'Reilly said the board was not simply "protecting its market share," and it would have been simpler and less expensive not to change the SAT.
But the board "is trying to send the message to high schools and middle schools about the importance of writing, which is being neglected."
By requiring an essay, the board will compel high schools to teach writing, O'Reilly said.
___
This highlights another problem that educators have found: high schools teaching for the test.
"Test preparation takes up educational real estate that ought to be used for science and reading," said Willard Dix, college counselor at the elite University of Chicago Laboratory High School. "Kids ask, `Why read Moby-Dick when we have to take the SAT?'"
Critics of the test also say it rewards students from middle- and upper-class families who can afford SAT tutors.
So certain are the Princeton Review SAT tutors of their abilities to coach students on the new SAT that Michael Williams, a Center City Review manager, predicted big improvements: "Essay tests are the easiest to beat," he said. "They're primarily a cosmetic look, and graders don't have much time to read them. We're thinking of doubling our guaranteed score increase from 100 to 200."
Can the essay really transform students into better writers? No way, said Jon Reider, a college counselor at a private San Francisco high school and an officer of the National Association for College Admission Counseling. Writing "involves reading, research, rewriting," he said. "What relevance is there to a five-paragraph essay done in 25 minutes? It's meaningless."
A high-pressure writing test would also be unfair to students for whom English is a second language, Dix said.
Said Brian Tang, 15, a Cheltenham High School sophomore who grew up speaking Korean: "Because English isn't even my first language, the essay will be harder for me. That's the part I don't agree about."
Schaeffer, the SAT critic, said the current test favors boys over girls; girls are more apt to look for gray areas and therefore do less well on a multiple-choice exam. That eye for nuance might help girls do better on essays, though, he added.
In addition, critics have long held that the SAT contains class and cultural biases that hamper minority, poor and working-class students.
Because of test-related problems like these, more colleges have chosen to become SAT-optional - about 300 institutions since 2002.
This trend of "holistic, comprehensive review" lets college admissions officers look more deeply at a student's life and school work without what Jane Brown, Mount Holyoke's vice president for enrollment, calls the "blunt instrument" of the SAT. "We would never define a student by the accomplishment of a single morning of effort," she said.
But most colleges will continue to demand a standardized test from incoming freshmen, either the SAT or the ACT, a test developed by an independent, not-for-profit organization formerly known as the American College Testing Program. Traditionally, the SAT - taken by about 60 percent of applicants - has been seen as an aptitude test; the ACT has been characterized as curriculum-based. High school students on the East and West Coasts generally take the SAT, while Midwesterners and Southerners take the ACT.
In the end, the SAT measures "test-wiseness" - how well someone takes a test - and not intelligence, Dix said. "I can almost guarantee that quirky, creative people don't do well," Dix said. "This test is just not worth the mental agony."
___
WILL TAKE HIGHEST SCORE FROM:
Current or new SAT:
Carnegie Mellon University
Columbia University
Dartmouth College
Emory University
Harvard University
Johns Hopkins University
Pomona College
Rice University
Stanford University
Williams College
New SAT only:
Boston University
Case Western Reserve University
New York University
Northwestern University
University of California
University of Pennsylvania
No policy yet:
Brown University
Duke University
Haverford College
Oberlin College
SOURCE: Kaplan Test Prep & Admissions and the University of Pennsylvania
Every weekday JewishWorldReview.com publishes what many in Washington and in the media consider "must reading." Sign up for the daily JWR update. It's free. Just click here.
Comment by clicking here.

© 2004, The Philadelphia Inquirer Distributed by Knight Ridder/Tribune Information Services