Jewish World Review

Mother robin frightens away letter carrier

http://www.jewishworldreview.com | (KRT) AKRON, Ohio — Neither snow nor rain nor heat nor gloom of night may stop carriers from delivering the mail. But a robin might.

An Akron, Ohio, family is having trouble getting its mail because a robin has frightened its carrier off his appointed round.

The U.S. Postal Service has asked Don and Nancy Brodie to remove the nest from their front porch so the carrier won't have to worry about the nesting bird flying at him.

``They got their mail today,'' spokesman David Van Allen of the Northern Ohio district of the Postal Service said Tuesday. ``If the bird doesn't swoop down, they will again. (The carrier will) determine that on a day-to-day basis.''

But Brodie flew into a rage when his carrier asked him to remove the nest last weekend. He refused.

He's even madder that the carrier is frightened of a bird - and a robin, at that, when Brodie hasn't thought to worry about the safety of his two youngest children, who are in the fifth and sixth grades.

``I told the post office, `If this is the way you want your 15 minutes of fame, it's all right with me,''' he said.

This isn't Brodie's first run-in with the post office.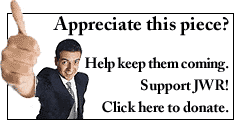 He said a carrier also refused to deliver mail when he heard Brodie's 13-year-old golden retriever barking inside the house. Katie since has gone to doggie heaven.
``She was an inside dog,'' Brodie exploded. ``Unless she was letting herself out and putting herself back in when we were at work and the kids were at school, she was no danger.''
A while back, the Postal Service also asked him to move his mailbox out to the street so that the carrier wouldn't have to walk up to his front porch. Brodie likes getting his mail in the box outside his front door. He refused.
The Postal Service delivers mail to residential customers the way it was initially set up - at the home for many homes in cities, but increasingly at cluster mailboxes on the street for newer developments.
As for the pesky robin, Van Allen, the post office spokesman, said carriers can make their own decisions about unsafe conditions - dangerous dogs, icy steps, deep snow and the like.
He said the post office sent a representative - he wasn't sure if the employee was a safety specialist or a supervisor - to check on the Brodies' house on Fulmer Avenue in a quasi-industrial area overlooking Interstate 76.
The staffer agreed with the carrier, who worried he might fall down the handful of steps if he was frightened by the bird flying off the nest.
``We do advise them that if they feel unsafe they can temporarily curtail the mail,'' he said.
Still, robins - even nesting ones - are not vicious, said spokeswoman Laura Busby of the Ohio Audubon Society in Columbus.
Even birds that will dive at people's heads - like eagles or red-tailed hawks - ``won't hurt you,'' she said. ``I don't think of robins as being aggressive at all.''
Regardless, the robin won't be holding the Brodies' mail hostage for much longer.
The eggs - there are four in this particular clutch - usually hatch at the end of April or beginning of May.
Bird brouhahas like this ``happen once in a great while,'' said the post office's Van Allen with a sigh. ``It does happen. Usually, though, it's blue jays.''
___
Every weekday JewishWorldReview.com publishes what many in Washington and in the media consider "must reading." Sign up for the daily JWR update. It's free. Just click here.
Comment by clicking here.

© 2004, Akron Beacon Journal Distributed by Knight Ridder/Tribune Information Services