Jewish World Review

Unveiling Houdini magic trick causes museum controversy

http://www.jewishworldreview.com | (KRT) MILWAUKEE — First came the handcuffs, then the canvas bag - followed by the trunk, locked up tight with chains and padlocks.

In front of astonished audiences during America's Vaudeville Era, famed magician Harry Houdini escaped the tiny prison and changed places with his pretty assistant within seconds.

It's a trick Houdini, who gained fame by seemingly cheating death through daring escapes, used to wow crowds. Now a museum in the city Houdini called his hometown plans to spill the secret of his "Metamorphosis" as part of a new exhibit.

Outraged magicians say Houdini would be spinning in his grave - or, if it were possible, escaping it - if he knew that the code to one of his tricks would soon be revealed to anyone who pays the admission fee to the Houdini Historical Center in Appleton, Wis.

"It's tantamount to someone coming on Saturday morning kids TV and saying, `Guess what? There's no Santa Claus,'" said illusionist David Seebach, who has performed the "Metamorphosis" effect for years at Milwaukee's Summerfest and State Fair.

But the curator of the Houdini Historical Center said the new exhibit, which opens June 2, will feature more interactive displays and help visitors better understand the escape artist who died of a ruptured appendix on Halloween of 1926.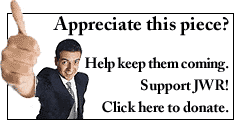 "We're putting people in his shoes. Part of the story of Houdini is telling the story of being a magician," curator Kimberly Louagie said. "By telling people how this trick works, we're giving people a deeper meaning of Houdini."
The issue has been hotly debated by magicians and Houdini experts who wish the Houdini Historical Center would keep its trap shut.
They say everyone who goes to a magic show knows it's not really magic; that a woman really isn't sawed in half and a rabbit really isn't living in the magician's top hat.
"I think people are going to be disappointed. They'll say, `I wish I didn't know how this was done,'" said Ron Fable, a Milwaukee magician and escape artist who performed Houdini's upside down/straitjacket escape at the dedication of a Houdini statue in Appleton in 1985.
But Louagie pointed out that the answer to the "Metamorphosis" trick can be found in books - she learned about it at the local library - so it's not like it's a closely guarded secret. Plus, there will be a spoiler alert at the exhibit in case visitors would rather not know how it's done.
The Houdini Historical Center opened its original exhibit in 1989 and closed it on Halloween 2002 to renovate and install the new 1,700-square-foot display on the second floor of the museum. Called "A.K.A. Houdini," the display will be more biographical than the previous exhibit and will feature the major periods of his life: his early years in Wisconsin; his transformation from a struggling magician to a superstar escape artist; and his efforts to expose spiritualists.
Ehrich Weiss, who took the stage name of Houdini, moved to Appleton from Hungary as a toddler. He later lived in Milwaukee and in New York.
The first exhibit included a large collection of handcuffs, leg irons, straitjackets and other items Houdini used in his shows. Much of the collection was on loan from Sidney Radner, 84, who acquired the valuable items from Houdini's brother in the 1930s. He gave some pieces to the museum, and the rest he rented.
But the change in the exhibit rankled Radner, who took back his Houdini artifacts and is storing them in Las Vegas. There is talk of opening a Houdini museum in Vegas.
Louagie said budgetary reasons and storage led the society to end its contract with Radner. In 2003 he was paid $27,000 to rent the collection.
"Typically, people loan things without charge," she said. "The collection was quite large, and we couldn't display all of it, so we were storing it - which added to the cost."
Radner is bitter. He said he planned to donate his collection, which he estimated would sell for $4 million at auction, to the Houdini Historical Society. Not anymore. He cut the society out of his will.
"I don't want my name involved in a museum that's exposing any magic. That's not what Houdini wanted," Radner said.
Every weekday JewishWorldReview.com publishes what many in Washington and in the media consider "must reading." Sign up for the daily JWR update. It's free. Just click here.
Comment by clicking here.

© 2004, Milwaukee Journal Sentinel Distributed by Knight Ridder/Tribune Information Services