Jewish World Review

Aristide insists he's still Haiti's leader

http://www.jewishworldreview.com | (KRT) PORT-AU-PRINCE, Haiti — The police were questioning six people Monday in the shooting deaths of seven people during a rally to celebrate the ouster of President Jean-Bertrand Aristide, said Haitian Police Chief Leon Charles.

Investigators also suspect former police officers were involved in the Sunday attack near the National Palace, in which 30 people were also wounded, Charles said. Charles declined to release any details, and it also was unclear whether the six being questioned were suspects or witnesses.

In the Central African Republic, meanwhile, a defiant Aristide insisted that he is still Haiti's president and reiterated his allegation, denied by the United States, that he was forced to flee on Feb. 29.

"I am and I remain the elected president,'' Aristide told reporters in Bangui. "I plead for the restoration of democracy. ... We appeal for a peaceful resistance.''

Washington dismissed Aristide's declaration.

"If Mr. Aristide really wants to serve his country, he really has to, we think, let his nation get on with the future and not try to stir up the past again,'' State Department spokesman Richard Boucher said.

Aristide's appearance came as a small group of supporters gathered in front of the palace Monday and shouted anti-Bush slogans during the formal inauguration ceremony for interim President Boniface Alexandre, who denounced Sunday's deadly violence.

Tuesday, a "council of sages'' is expected to name a prime minister, and American Airlines is scheduled to resume flights to Port-au-Prince.

Although gunmen loyal to Aristide were blamed for the attack, investigators are also looking at the possibility that the shooter or shooters were tied to the rebels, a source close to the investigation said. The speculation stems from the fact that some Haitian police have joined the rebels.

Also, after the shooting a radio personality arrived and called for a return of rebel leader Guy Philippe.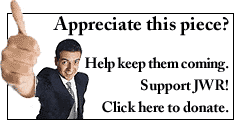 "It was strange that this guy rolls in when every one else was scattering and starts saying Guy Philippe was the only one that can restore order,'' said the source, who asked to remain anonymous. "It's something we're looking at.''
Philippe denied Monday that his men were involved.
The shootings prompted calls for U.S. and other foreign forces to take an aggressive role to stop violence even as hundreds looted an industrial park again Monday.
Col. Mark Gurganus said his mission was not to protect property - only to save lives. "If I reacted to every report of looting and violence in this city, I would have to have Marines in front of every house in the city,'' he said.
Marines shot one gunman Sunday. A seventh victim died in a hospital overnight, the Associated Press reported.
Gurganus, the commander of the multinational force, said the foreign troops would only be supporting the Haitian police and would not directly disarm people or make arrests.
But Charles said his force would not be able to handle security in the capital for another three months.
"I don't have enough guys to patrol,'' he said. "I don't even have enough vehicles or guns.''
Col. Dave Berger said the Marines will help the police by securing certain neighborhoods block by block, giving officers the opportunity to conduct searches and seizures.
"What we've got to wait for is the police to get coordinated enough so we can cordon off the area and they will go door-to-door,'' he said.
Every weekday JewishWorldReview.com publishes what many in Washington and in the media consider "must reading." Sign up for the daily JWR update. It's free. Just click here.
Comment by clicking here.

© 2004, The Miami Herald Distributed by Knight Ridder/Tribune Information Services