Jewish World Review

Retirees losing medical benefits from former employers

http://www.jewishworldreview.com | (KRT) Tommy Johnson remembers the day when he opened the letter from his former employer.

"It was a year ago that I got the letter from AT&T," the retired computer engineer recalled. "It was nice. Just before Christmas."

The letter informed Johnson that the company-paid health insurance benefits he and his wife had been guaranteed when he retired after 34 years with the company were being cancelled. The company informed Johnson, then 60, that continued coverage would cost him $411 a month.

"The only choice I've got is to pay the $411, or else there would be no insurance for me and my wife," he said.

Millions of Americans find themselves in the same situation as corporations seek to control costs by ending, or curtailing medical coverage for retirees.

Experts warn that continued increases in health care costs and the looming retirement of Baby Boomers ensures that the problem will grow.

"It is an enormous issue and getting bigger," said David Martin, a management professor at American University.

A study released this month by the U.S. Centers for Medicare and Medicaid Services, a federal agency, reported that annual spending on health care services in the United States will rise from the present $1.8 trillion to $3.4 trillion by 2013.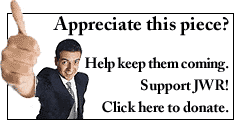 An annual study released in January by the Kaiser Family Foundation found that 71 percent of 408 corporations surveyed said they had required retired workers to pay a bigger share of health care insurance premiums in 2003. Nearly 10 percent of the companies said they had eliminated such benefits in the last year, and 20 percent said they would probably eliminate the benefit by 2007.
"The employer should be looking at a way to lower costs," said Derek Guyton, an analyst with Mercer Human Resource Consulting, which advises corporations on policy and strategy. "We go through this every year."
Among the major corporations that have reduced or eliminated health care benefits for retired workers are UAL Corp., the parent company for United Airlines, Bethlehem Steel Corp. and Tribune Co., the parent company of the Chicago Tribune.
The benefit problem is especially acute for people who retire before 65. Too young for Medicare benefits, these individuals face the prospects of paying hundreds of dollars a month in premiums.
Even after they reach 65, Medicare has its shortcomings and most people are forced to buy supplemental coverage.
For Johnson, the $411 monthly premium is a major expense for someone receiving a monthly pension of $1,457. He and his wife, who live in Birmingham, Ala., have no coverage for glasses and are limited to just two dental visits a year paid for by the insurance company.
Richard Diaz, a retired steelworker who lives in East Chicago, Ind., lost health care benefits for him and his wife when LTV Steel, his employer for 36 years, filed for bankruptcy.
He retired at 58 because of respiratory problems brought on by exposure to asbestos, he said. To save money, Diaz sold his house to his daughter and now lives with her, paying her a small rent.
He was finally able to get early Medicare coverage but his 59-year-old wife, Nancy, has no coverage because of her ill health. Experts say there is no easy way out of this growing problem.
"The bottom line is that if we had national health care coverage, the problem would be solved," said Dianna Porter, director of policy for the Alliance for Retired Americans, an organization that represents mainly retired union workers.
But that is unlikely to happen, said David Certner, director of federal affairs for AARP.
"We need to start making changes in the way we control our costs," he said.
He suggested that the government rethink how people in long-term health facilities are cared for, and that doctors be urged to review the amount of medicine prescribed to the elderly.
Such suggestions offer little comfort to people like Tommy Johnson.
"We retired under the assumption that that health care insurance would continue," he said. "I don't want to sound like a crank, but these companies should be forced to stand by what they said."
Every weekday JewishWorldReview.com publishes what many in Washington and in the media consider "must reading." Sign up for the daily JWR update. It's free. Just click here.
Comment by clicking here.

© 2004, Chicago Tribune. Distributed by Knight Ridder/Tribune Information Services