Jewish World Review

Measure seeks to treat parental kidnapping as a serious crime

http://www.jewishworldreview.com | (KRT) COLORADO SPRINGS, Colo. — Mic McAllister thought they were taking, as her father put it, a "minivacation."

McAllister, her sister and two brothers were going with their father to their grandmother's. Without their mother.

"I knew something was really wrong," said McAllister, now 32, who did not see her mother again for six years.

The Colorado Springs woman's experience personifies a crime some say is ignored or minimized as a family matter - parental kidnapping.

The Family Abduction Prevention Act of 2004, introduced last Thursday in the U.S. House of Representatives, seeks to change that. The bill would allocate federal money to support training for local law enforcement agencies, cover investigation and extradition costs, and pay for a public awareness campaign.

"We must take family abduction as seriously as we take any kind of child abduction," said Liss Hart-Haviv, executive director of Take Root, an advocacy group for kidnap victims that supports the legislation. "To the child who is uprooted, isolated, deceived and hidden, it doesn't matter who took them or why.

"It's about terror, grief and living in hiding."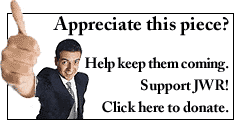 An estimated 200,000 children are kidnapped by family members every year in the United States, according to the Polly Klaas Foundation, a group that helps find missing children.
About 100 are victims of more "stereotypical" kidnappings in which the child dies or is held prisoner - such as the 1993 abduction and murder of 12-year-old Polly Klaas - according to the U.S. Justice Department.
Most Americans underestimate how common family abductions are, according to a national poll commissioned in January for the foundation.
The poll said four of every five Americans underestimate the threat of family abductions, considering them to be less dangerous than kidnappings by strangers.
"People think, `They're with a family member, so they're OK,'" said Kristina Koellner, supervisor of the Colorado Bureau of Investigation's missing persons unit. "It's not real well-known what they do go through. Some may be OK, but some are not."
McAllister fell in the latter category. Her father took her and her siblings to Mexico, where they drifted for several years. "We lived in cars, gutted-out buses," she said.
She said she suffered physical and emotional abuse by her father. He changed their names constantly, and they switched from school to school.
What authorities term "custodial interference" is better described as hell, McAllister said. "It's like you went through the Holocaust," she said.
Nine years old when her father took the children, McAllister was 15 when she found her mother. A relative of her father's became estranged from that side of the family and told McAllister's mother how to find the children.
Reunification, however, doesn't guarantee a happy ending for children who endured a fugitive's lifestyle, learned to distrust authority figures and lost every connection they had.
"They lose grandparents, their school, their friends. They lose everything," said Jenni Thompson of the Polly Klaas Foundation.
Thompson said society must regard and prosecute family abductions as seriously as it does stranger kidnappings.
"Our whole nation has plans for (dealing with) stranger abductions," Thompson said, referring to the Amber Alert system of broadcasting news of a kidnapped child. "It's just as important to take care of family abductions."
Family abductions often are murky situations for law enforcement, Koellner said. Under Colorado law, a parent who has a court-ordered custody arrangement and takes away the child is committing a custody violation, a felony.
The law is not so clear-cut when no custody arrangement exists. If two parents live together and one of them leaves with the child, "that's the gray area," Koellner said.
When that happens, she said, the parent left behind should immediately go to court to seek custody.
Until the parent has a court order, law enforcement can't do much, said Lt. Clif Northam of the El Paso County Sheriff's Office.
The Sheriff's Office deals with too many of these cases, he said. "Kids are used as weapons."
Every weekday JewishWorldReview.com publishes what many in Washington and in the media consider "must reading." Sign up for the daily JWR update. It's free. Just click here.
Comment by clicking here.

© 2004, The Gazette Distributed by Knight Ridder/Tribune Information Services