Jewish World Review

Memorabilia of defunct federal agencies survive and even thrive

http://www.jewishworldreview.com | (KRT) It's been more than a year since a massive federal merger swallowed up the Immigration and Naturalization Service, long the bureaucratic boogeyman among many immigrants, particularly those here illegally.

But the INS hasn't entirely disappeared.

On eBay, a commemorative INS Super Bowl pin is being peddled for $19.95. Some former INS administrators, eager to unload surplus goods, are giving away old INS pencils. Patches worn by INS officers have turned up in thrift stores.

This month marks a year since the INS and 21 other federal agencies merged to form the Department of Homeland Security. Nevertheless, immigration attorneys and advocates - oh, and many federal employees - haven't quite kicked "INS" from their daily lexicon.

But evidence of those infamous and dreaded three letters - on pins, pencils, business cards, stamps, mugs, letterheads, badges, seals and flags - is slowly disappearing. In fact, collectors say, memorabilia from all the agencies that changed names when they folded into Homeland Security are well on their way to becoming collector's items.

Just ask Sam Buzin, who hawks vintage clothing on the Internet from his Sunny Isles, Fla., apartment. He recently found a blue mesh U.S. Customs cap - the agency was split into two new ones within Homeland Security - in a thrift store along the New York-Canada border.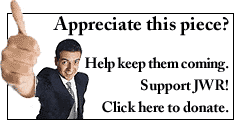 At a bazaar on Miami Beach's Lincoln Road where Buzin sells his clothing once a week, he put the hat up for sale. Price: $24.99.
"You'll never see anything like this again," said Buzin, who runs VintageFlavor.com. "It's like anything that goes out of business. It's like when Enron went out of business, people were snapping up Enron products."
Still, goods branded with logos of various agencies that disappeared into Homeland Security have been slow to trickle out to the public, mostly because the new agency still uses them or hasn't figured out what to do with them.
Some agencies, like the Secret Service and Coast Guard, retained their identity and did not need to order new supplies. Others, like the INS and Customs, melded their names and missions into new agencies.
So, officials of the new agencies face a quandary: They need to promote their new identities to a public still confused with the gaggle of acronyms without turning their backs on years of tradition.
"It's a work in progress," Citizenship and Immigration Services spokeswoman Norine Han said of the department's effort to shed INS-branded items.
When the INS was disbanded, officials ordered that items such as stamps and seals be destroyed to prevent them from being used fraudulently. The feds, apparently, are also eco-friendly: Letterheads and stationery were ordered recycled.
Badges were also ordered destroyed or encased in Lucite so agents could have them as keepsakes but not use them officially. But agents and officers still use them because new Homeland Security badges have not been ordered. One reason is that the name of one new agency, Immigrations and Customs Enforcement, or ICE, may still change.
Field offices are allowed to display INS flags in lobbies, but only as historical mementos. Portraits of every INS commissioner - including the first, William D. Owen, who took the helm in 1891 - were hauled from the lobby of the CIS' Washington headquarters to a storage room.
Those portraits won't be on eBay anytime soon. CIS historians have not decided what to do with the items in the storage room, and won't even say where the room is.
But collectors can still get their hands on a wealth of promotional items, such as pens and notepads, if they can pry them away from the federal workers.
Miami's ICE Special Agent in Charge Jesus Torres hands out Customs business-card holders to visitors so he can get rid of his stock. Others say they will hold on to their goodies.
"If you're talking about a pencil, we're the federal government. We don't waste any items," said Han, the CIS spokeswoman. "We'll use them until they're exhausted."
Collectors say they believe that old agency patches and insignia will become hot items, mostly with former law officers.
Since the Homeland Security merger, Raymond Sherrard, a former federal agent who has authored several reference manuals on historical federal patches, has stocked up on old INS, Customs and Border Patrol gear.
Sherrard - who once paid $5,000 for a badge from the Bureau of Prohibition, the now defunct agency that prosecuted alcohol bootleggers in the early 1920s - said agents will seek out memorabilia as their former agencies recede into history.
"A lot of it is nostalgia," said Sherrard, of Southern California, who owns more than 10,000 federal agency patches.
Every weekday JewishWorldReview.com publishes what many in Washington and in the media consider "must reading." Sign up for the daily JWR update. It's free. Just click here.
Comment by clicking here.

© 2004, The Miami Herald. Distributed by Knight Ridder/Tribune Information Services