Jewish World Review

Gurus hawking a growing list of products to their motivational messages

http://www.jewishworldreview.com | (KRT) For nearly two decades, self-help guru Anthony Robbins has helped wayward souls - including corporate executives, athletes and movie stars - find their "inner giant."

His books urge readers to "Unleash the Power Within," "Live With Passion" and "Awaken the Giant Within." His late-night TV infomercials (and his teeth) are popular-culture institutions. And during peak-performance seminars, the strapping 6-foot-7-inch Robbins still whips barefoot participants into a frenzy before leading them across hot coals.

But if his previous motivational work was touted as "fitness" for the mind, Robbins is now emphasizing the body.

No longer satisfied with merely awakening the giant within, Robbins now wants to clothe, nourish and heal it as never before.

His self-help colleagues aren't far behind in the race to help America get into shape. Author and spiritual guide Deepak Chopra and television psychologist Phillip C. McGraw - a.k.a. Dr. Phil - have crossed from the genre of emotion into the physical realm with commercial wellness products.

The expansion comes as Baby Boomers are fueling exponential growth in the health and wellness industry, which includes everything from supplements to massages and spas.

Robbins, in particular, has positioned himself to be a key player. Bad marketing, he says, has led to the nation's health problems. Good marketing is the answer.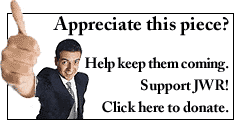 Soon, Robbins plans to be offering consumers everything from athletic wear, functional foods and supplements and energy bars to MP3 players preloaded with Robbins' workout programs.
"What I'm looking to do is empower people at whatever level they need," said Robbins, 43, who wants to make "a life worth living" his legacy. "Some brands will be better for the (retired) crowd, some for the hip-hoppers. I'm going to provide information wherever needed. The better people feel, the better choices they make."
Others have leapt onto the wellness bandwagon by expanding their product lines beyond inspirational books and audio programs and stepping into related territory. Chopra, a trained endocrinologist who recently opened a healing center in Florida, plans to open five other spas in California, Hawaii, Arizona and Georgia.
He's still churning out books, though the subject matter is expanding. In addition to favorites such as "How to Know God" and "Spiritual Laws of Success," Chopra has penned "Golf for Enlightenment."
Considered by some to be a pioneer in mind-body medicine, Chopra also sells massage oils, herbs, supplements, musical CDs, teas, candles and chakra wall banners, which are rayon batiked hangings for therapy or mediation rooms. Industry analysts say the Hispanic self-help market represents a huge growth sector; Chopra's Web site can be viewed in Spanish.
Dr. Phil, a psychologist who is neither a medical doctor nor the epitome of fitness, has endorsed a line of meal-replacement shakes, energy bars and multivitamin supplements that divide people into two shapes: "pears" and "apples." Based on his years of counseling those with obesity problems, he has written "The Ultimate Weight Loss Solution."
Though celebrity endorsements and brand extensions are nothing new, critics say some of these charismatic and larger-than-life television personalities - especially Dr. Phil - lack the qualifications to help people with medical issues such as obesity.
No matter what fruit your body resembles, Dr. Phil's program relies more on his own opinion than science, according to the Center for Science in the Public Interest, which critiqued diet programs in its January/February newsletter.
Robbins is not a doctor - he likes to call himself a "social entrepreneur and strategist" - but his name graces a brand of nutritional supplements designed to enhance energy by neutralizing acid in the body. This pH-neutralizing approach is considered alternative. More tie-ins with his celebrity are expected after the announcement of a partnership with a major apparel company in the next two months.
"I am surprised that these individuals with expertise outside the area are getting into obesity," said Dr. David Heber, director of the University of California-Los Angeles Center for Human Nutrition and a professor of medicine and public health. "This speaks to the issue that everyone who eats thinks that they are expert enough to advise others.
"There are clearly motivational and psychological aspects to the problem, but there need to be good, scientifically based solutions," added Heber, whose own book, "The L.A. Shape Diet," will be released in mid-March.
One hitch is that many wellness products, such as meal-replacement bars, supplements, herbs and preventive measures, are difficult to evaluate. Supplements are subject to far less federal regulation than food or drugs.
The Food and Drug Administration can remove a product from store shelves only after problems arise, which happened with the now-banned herb ephedra.
For products that are simply ineffective or don't contain what the labels say, it's buyer beware.
Regardless, the wellness industry is a $200 billion-a-year business, according to economist Paul Zane Pilzer, author of "The Wellness Revolution." Pilzer predicts in his book that within the next 10 years, sales of vitamins and other health-related items will grow to more than $1 trillion annually.
According to industry reports, more than 100 million Americans use dietary supplements, which include vitamins, minerals and botanical products.
"There's ample opportunity for someone to come in and establish brand loyalty," said Patrick Rea, director of research for Nutrition Business Journal. "The market is confusing and daunting and people have a lot of questions. It's up for grabs."
Robbins, vice chairman of sales and marketing for IdeaSphere, a nutrition and wellness product based in Grand Rapids, Mich., says he's just the man to do it.
For starters, he already has mass appeal and recognition. Sales of his books and audio programs, designed to help people and organizations reclaim their chaotic lives, have reached more than 50 million copies worldwide.
In December, IdeaSphere bought bankrupt Twinlab, one of the nation's largest vitamin and nutrition product companies. IdeaSphere also has a strong educational component and distribution system: It owns Rebus LLC, which publishes respected newsletters such as the University of California at Berkeley Wellness Letter and the Johns Hopkins Medical Letter.
Robbins plans a book on "emotional fitness" in September and another book on "pure energy" next year.
"Everything is confusing for people," said Robbins, who calls diet, exercise and emotional fitness the three critical elements of good health. "They say, `I don't know who to trust and I want to know the information I'm getting is unbiased.' "
Robbins' vision includes creating a "Pure Energy" brand of health and sports nutrition products and using distribution channels tied in with entertainment, music and sports. Vitamin production could be controlled by his company from seed to shelf.
"When is the last time you saw a nutraceutical commercial during the Super Bowl?" Robbins asked.
Robbins would be strongly associated with a Pure Energy brand, but his name won't necessarily be on the products.
"I'll be a force for education. I'll be guiding the process," he said. "My intention is to use my force for good."
Observers say that despite not having a medical background, Robbins has plenty of appeal to those in the self-help market who want cheap, easy, accessible answers.
"Robbins has been in it a long time," said Irving Rein, a professor of communication studies at Northwestern University. "He's the Arnold Schwarzenegger of self-help: an attractive, tall alpha male who represents a masculine certainty. The same is true of Dr. Phil. You don't question anything about them."
Every weekday JewishWorldReview.com publishes what many in Washington and in the media consider "must reading." Sign up for the daily JWR update. It's free. Just click here.
Comment by clicking here.

© 2004, Chicago Tribune Distributed by Knight Ridder/Tribune Information Services