Jewish World Review

Government joins private industry in sending jobs overseas

http://www.jewishworldreview.com | (KRT) About 15,000 times a month, when Pennsylvania welfare recipients call with questions about food stamps or cash assistance, they get answers from workers in India or Mexico.

Not long ago, those calls were answered in Texas and Florida. But Citicorp Electronic Financial Services Inc. sent the jobs to where wages are lower.

When the five-year contract is renewed this year, state officials believe they will save about $1 million a year, in part because of the foreign labor.

New Jersey welfare recipients were also unknowingly dialing India. But a state legislator successfully fought to move the jobs back home, creating 12 jobs in Camden last year.

"It is poor public policy to use taxpayer money to create jobs outside of the country when we have people here who are unemployed," New Jersey state Sen. Shirley Turner, a Democrat, said. "These are jobs that anyone can do with a little training."

The practice of offshoring - or sending abroad service jobs such as computer and call-center work - is creeping from private industry into the arena of government, adding fuel to a national controversy and the presidential election.

The exporting of jobs, primarily to India, has accelerated in recent years, coinciding with the weakest job-market recovery since the 1930s. There are no government data on how many have gone abroad, but estimates put the number in the tens of thousands, and many more may go.

According to researchers from the University of California and Forrester Research Inc., a Boston consulting firm, 3 million to 3.5 million U.S. service jobs will likely be shipped to low-wage countries in the next 12 to 15 years.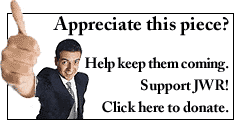 Most vulnerable are jobs considered the cream of the new economy: highly paid database managers, software coders, financial analysts and accountants. Other positions include transcriptionists, data-entry workers and office support.
Many believe offshoring will benefit the U.S. economy as baby boomers age, creating a need for younger workers.
The major benefit, though, is the lower prices that Americans pay for everything from toys to clothes - and now for information technology. Many economists say this has helped drive a higher standard of living in the United States.
With computer software getting cheaper, more small companies and health-care providers can use it to make their organizations more efficient, said Catherine Mann, a senior fellow at the Institute for International Economics in Washington.
"There is a broad swath of the economy that has not used information technology, and one of the reasons for that is because it's too expensive," she said.
Companies in India will produce basic software and export it, she said. U.S. employees will tailor the Indian-made software for domestic uses.
But critics view sending high-tech jobs abroad as a sellout of Americans' dreams and livelihoods.
"It is the ultimate betrayal of the American worker," said Alan Tonelson, a research fellow at the U.S. Business and Industry Council in Washington, a business trade group. "Most (white-collar) workers are not superstars. They are not Bill Gates. ... So most tech workers are vulnerable."
Offshoring also has energized unions, which hope to organize white-collar jobs once seen as safe from foreign competition.
"If the jobs are being moved offshore, what are the IT (information-technology) workers supposed to do? Work at McDonald's?" asked Lee Conrad, national coordinator for Alliance@IBM, an organizing effort by the Communications Workers of America.
"The whole trend has been to cut benefits for U.S. workers," Conrad said. "And one way to do that is to eliminate jobs and move them offshore."
Companies had been transferring blue-collar work abroad for decades. Then, new international phone and data lines in the late 1990s laid the groundwork for offshoring white-collar jobs.
Trade agreements will make it hard for the federal government to stop offshoring by private companies. But the same cannot be said for voter-sensitive state governments.
In November, after protests by unemployed programmers, Indiana Gov. Joseph E. Kernan halted a contract to create an online unemployment-claims system with the U.S. subsidiary of one of India's largest companies. It had been the low bidder by $8.1 million, and planned to have 65 Indian programmers work next to 18 state workers.
In Pennsylvania, the company, Tata Consultancy Services, has prequalified as a technology provider so it can win projects costing less than $100,000 without competitive bidding, a state official said.
But in this era of tight state budgets, officials say the option of doing work overseas is viable, though politically sensitive.
Illustrating the economics of offshoring is New Jersey's decision to relocate call-center employees from India to Camden.
This forced the state to renegotiate its contract with call-center operator eFunds Corp., of Scottsdale, Ariz. State payments rose by 37 cents per call, or an additional $73,800 a month, according to officials at the Department of Human Services.
In Pennsylvania, foreign call centers have not been a political issue, said Michael Coulson, a top official with the Department of Public Welfare. He said: "The call center was never in Pennsylvania, so Pennsylvanians were not losing jobs when it moved to India."
Every weekday JewishWorldReview.com publishes what many in Washington and in the media consider "must reading." Sign up for the daily JWR update. It's free. Just click here.
Comment by clicking here.

© 2004, The Philadelphia Inquirer Distributed by Knight Ridder/Tribune Information Services