Jewish World Review

Teachers trading Kleenexes for extra credit in strapped classrooms

http://www.jewishworldreview.com | (KRT) In California, Palo Alto High's budget is so tight that Sonia Ferrandiz-Bodoff's German teacher offers three extra credit points to any student who brings a box of tissues to class. In Cupertino, Calif., science teacher Katheryn McElwee gives her Monta Vista High students five points for a roll of paper towels.

Even English teachers at Harker, a private school in San Jose, Calif., that charges up to $21,000 a year tuition, have resorted to awarding extra points for school supplies.

"The teachers are pretty desperate, and so are we," said Sonia, a freshman.

With school budgets shriveling, teachers are enticing students to help stock the supply shelves in exchange for extra credit. In some cases, the tissue-box bonus can bump a B-plus to an A-minus, but other teachers say it has almost no impact on a student's final grade. Either way, some education leaders say any credit for Kleenex undermines the grading system.

"It's absurd," said Buzz Bartlett, president of the Council for Basic Education, a Washington, D.C.-based non-profit group that advocates for high academic standards in public schools. It sends the message that "grades are not a reflection of the quality of your school work."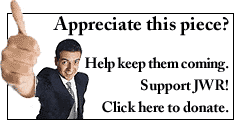 The California Department of Education does not provide guidelines on awarding extra credit. And principals often don't know what teachers are rewarding with bonus points.
Some teachers add a point to a student's participation grade for bringing supplies. Others tack on five points to the final exam score. Many set limits on how much extra credit a student can earn. Teachers offer different explanations on how the extra credit can impact a student's final grade.
"If they are on the border, it might help them out," said Elizabeth Brimhall, a Palo Alto High science teacher who awards a maximum of five points extra credit for one box of tissue.
But Palo Alto High math teacher Ellie Slack said the five points she offers for tissue - equivalent to one homework assignment in a class that rolls out about 90 assignments each semester - is less than 0.5 percent of a student's grade. "Basically," she said, "you count it as zero."
Teachers who offer the incentive say it's the easiest way to stock up on often overlooked school necessities - items that teachers regularly whip out their own wallets to buy. One San Francisco-area teacher says colleagues who don't offer extra points for supplies sometimes swipe tissue boxes from those who do.
Having a steady supply of tissue on hand for students - especially during the allergy and cold seasons - is smart from an academic standpoint, teachers say.
"Then you don't have to excuse them from the room to get toilet paper from the bathroom," which could mean missing 10 minutes of class, said Slack, whose classes empty two tissue boxes a week.
Tissue has become so coveted at Palo Alto High that several teachers stash their stockpiles in locked cabinets. Students are just as protective. The side of each box displays the name and class period of the tissue-box donor - written in large letters so the teacher remembers who deserves credit.
Tissue isn't the only item in short supply. But it often gets short shrift when a science department, for example, puts lab supplies at the top of its shopping list.
This year, Harker English teacher Mark Mitchell went with the extra-credit option for tissue. Before that, he resorted to another creative tactic.
"I used to steal them from the office," Mitchell admitted, thinking back a few years to when he taught at King's Academy, a Sunnyvale, Calif., private school.
Students often clamor for extra credit, so offering points for ponying up a box of Kleenex or Puffs is a simple way to quiet them down.
"In the honors classes, they fly in" because those students chase after every single point, Palo Alto's Slack said.
Honors student Kristy Iyama, a senior at Campbell, Calif.'s Westmont High School, jumps at every chance to bump her grades up a bit by bringing in tissue boxes.
"When you get the opportunity," said Kristy, 18. "you definitely go for it."
Kristy realized this arrangement can put poorer students at a disadvantage - especially when teachers award more extra credit for expensive items, like markers for overhead projectors and dry-erase boards.
Monta Vista teacher McElwee, who often needs additional supplies for animal dissections in her biology and physiology classes, awards five extra-credit points for tissue and up to 15 extra-credit points for a box of latex gloves, which costs more.
But she also invites students to earn extra credit by writing two paragraphs on the importance of safety during a science experiment, "in case there are kids who want the extra credit but don't have the money," she said.
"In six years of teaching, I've got to tell you I think I've read two to three of those papers - total," McElwee said. It's probably easier for students to "just raid their mom's pantry."
Every weekday JewishWorldReview.com publishes what many in Washington and in the media consider "must reading." Sign up for the daily JWR update. It's free. Just click here.
Comment by clicking here.

© 2004, San Jose Mercury News Distributed by Knight Ridder/Tribune Information Services